Follow Supplier
After logging in, buyers can "follow" suppliers they are interested in, in order to receive email alerts when suppliers have new updates.
1. You can follow suppliers you are interested in by clicking the "Follow" button on the product/supplier search result page, store profile, and product details page. (login is required)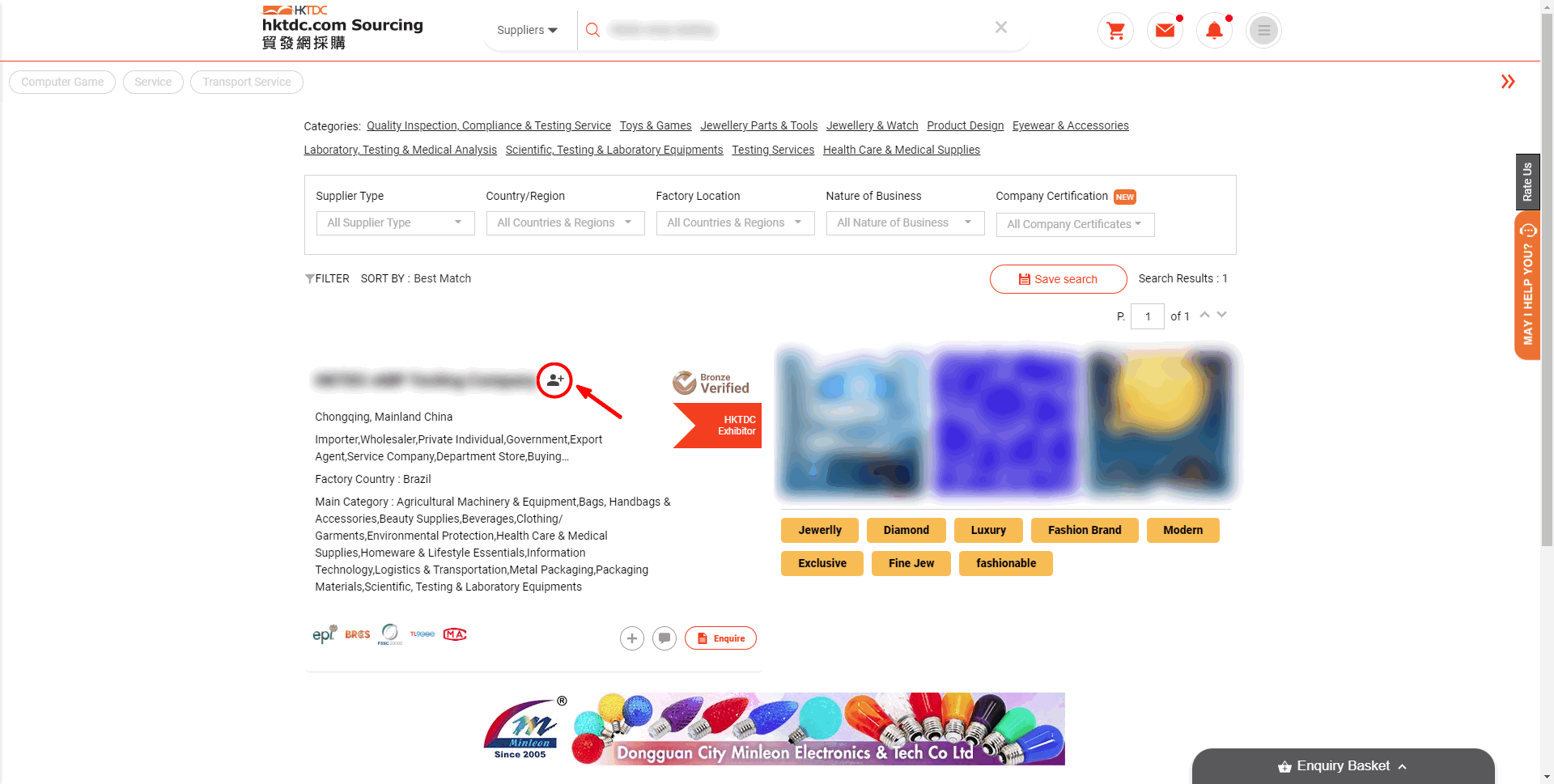 2. An alert email will be sent to buyers on a bi-weekly basis whenever his followed suppliers have new updates on the following areas:
- When the supplier has a new online product
- When the supplier has a new showroom
- When the supplier has new trade fair participation
To unfollow supplier
You may click the "Followed" icon to unfollow that supplier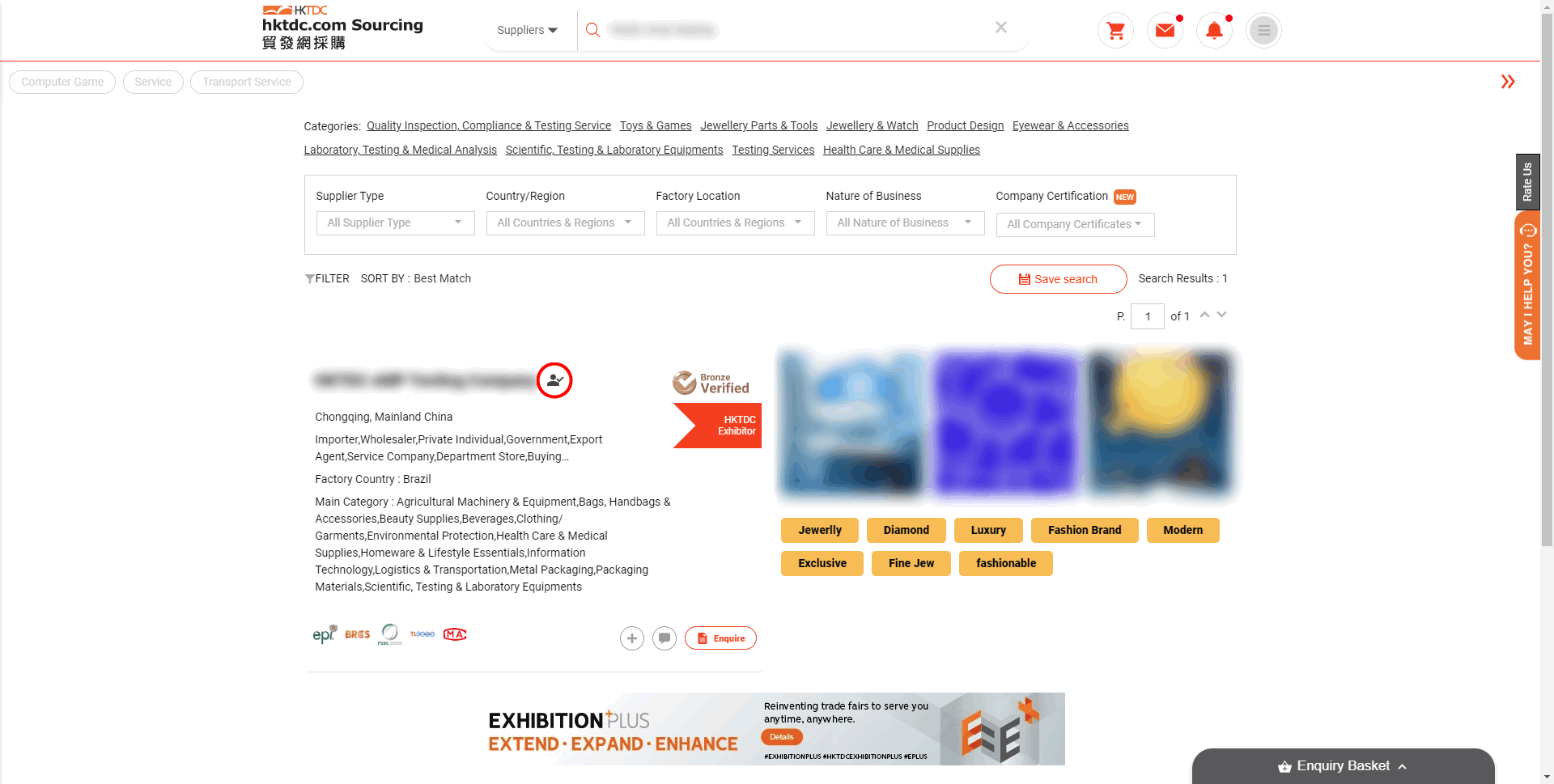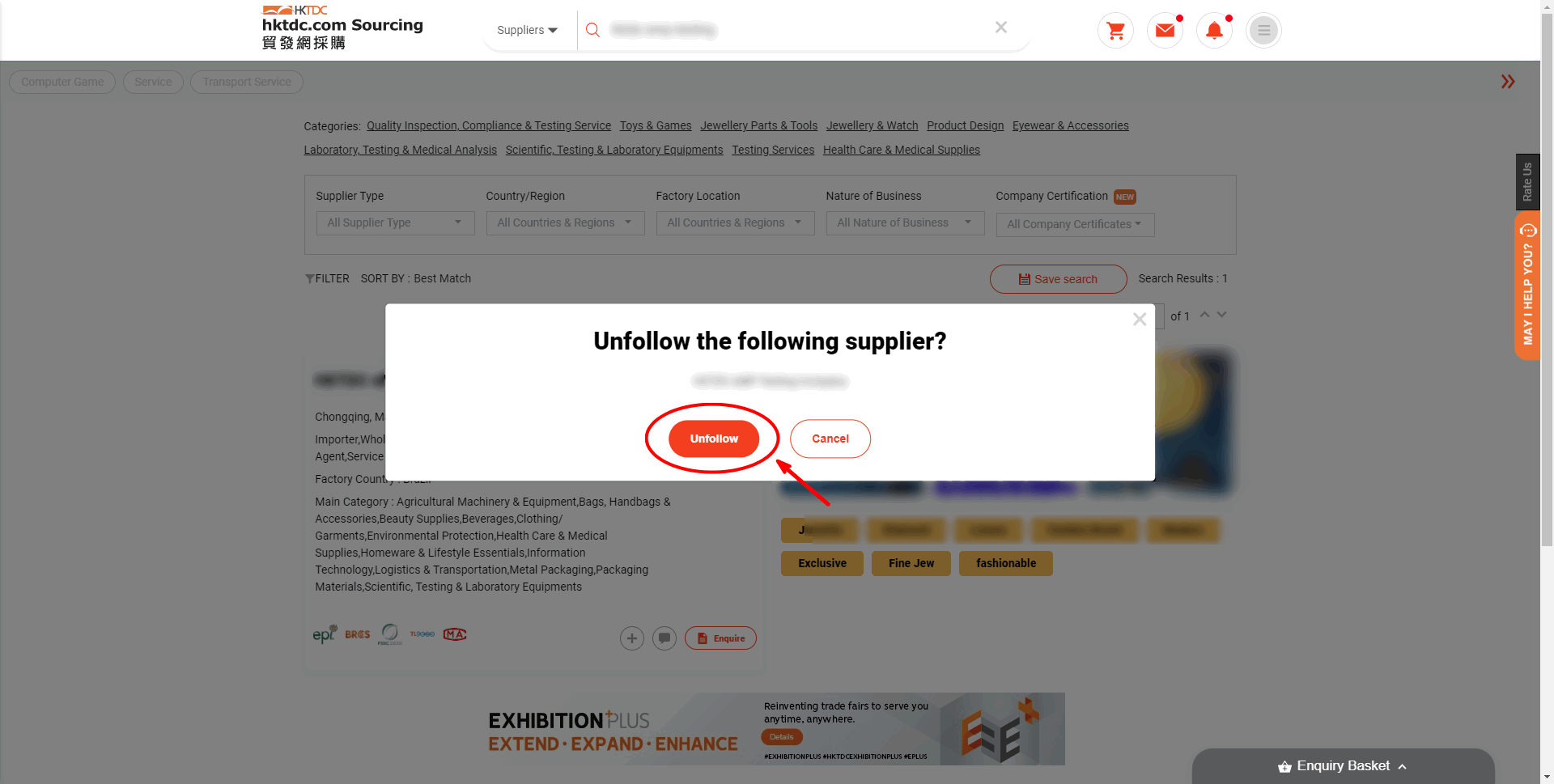 Or you may click "Favourites List" to manage your favourite products, services, saved searches, and followed suppliers.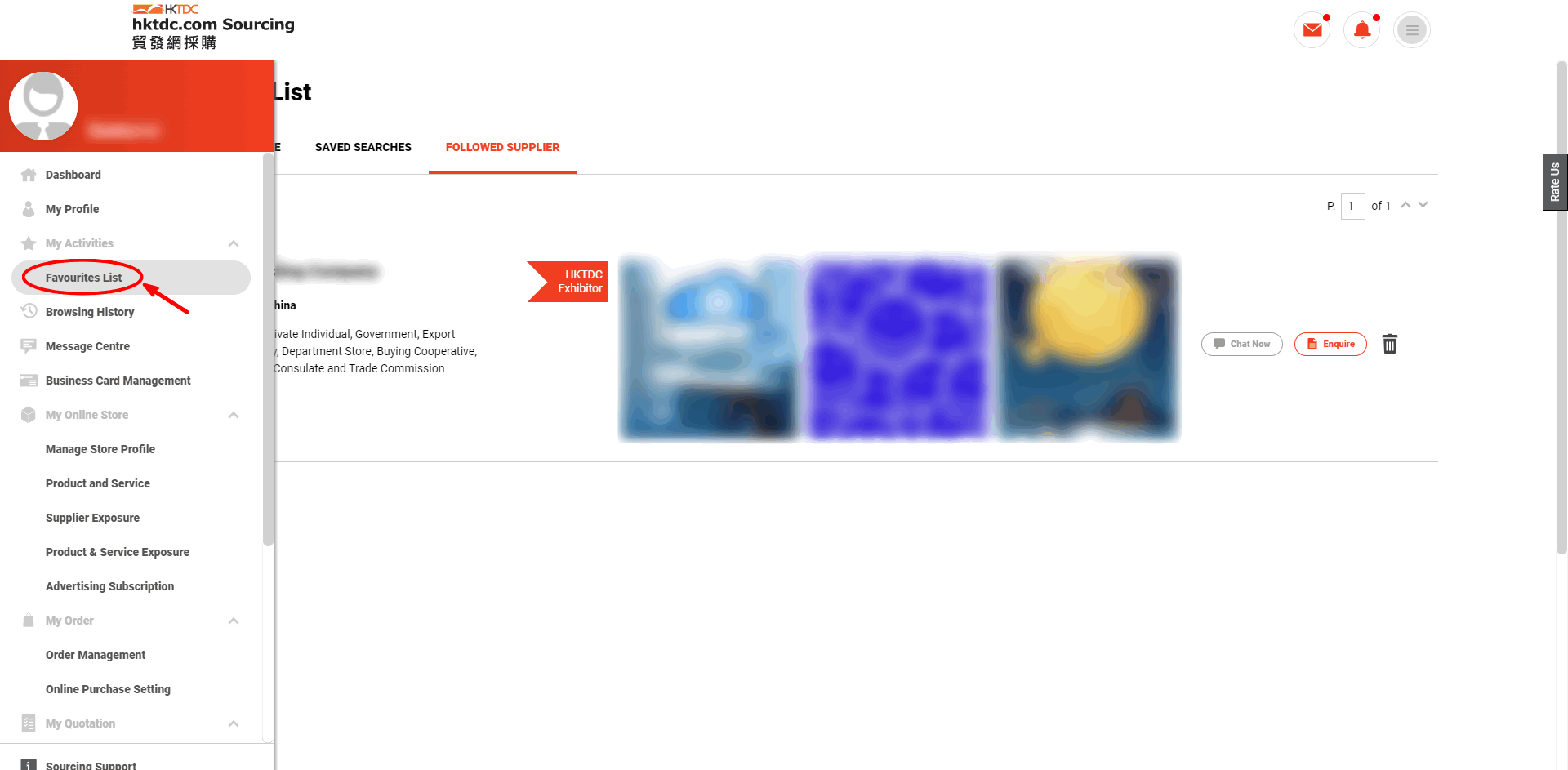 Click the "Delete" record button to unfollow that supplier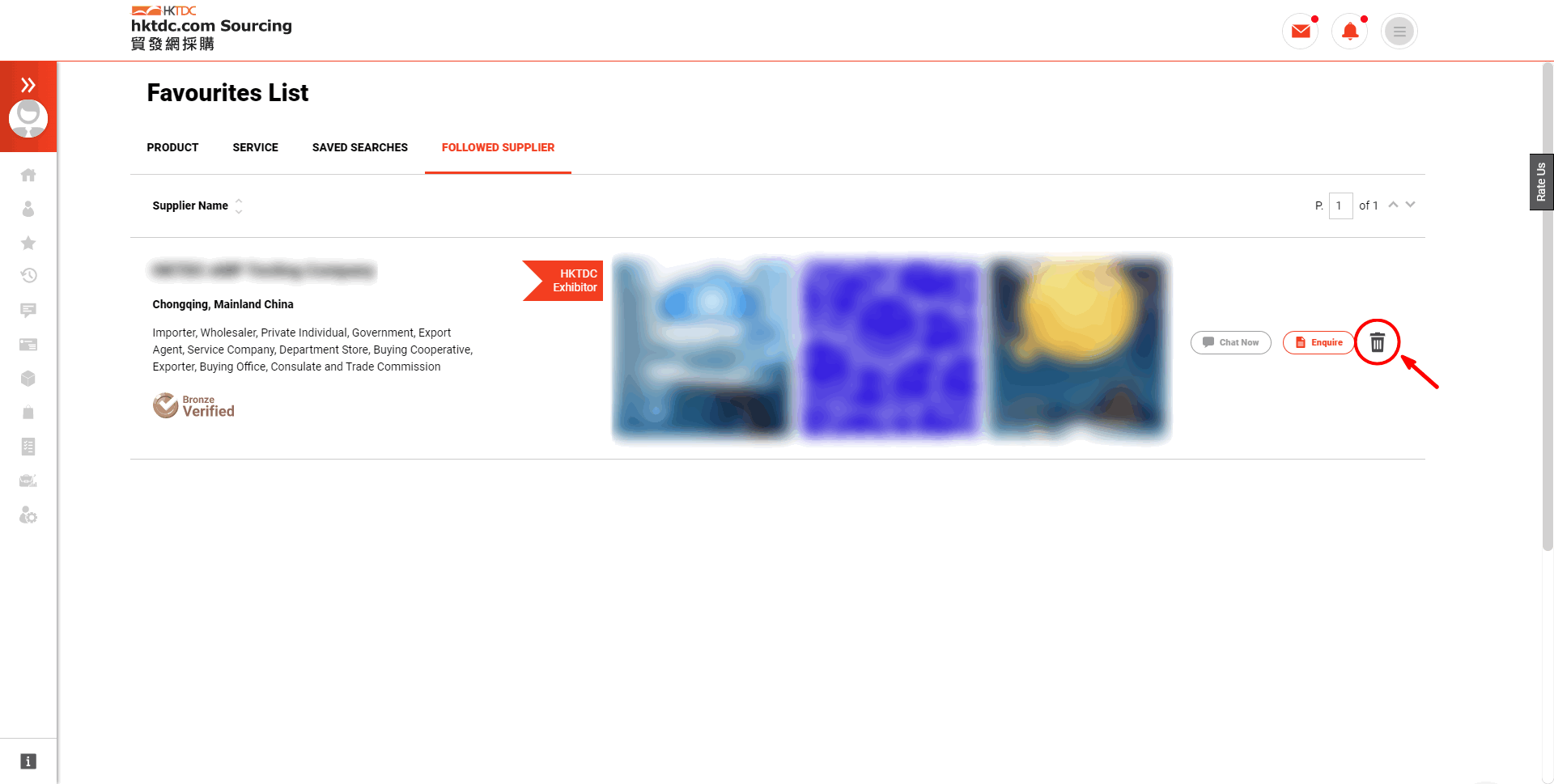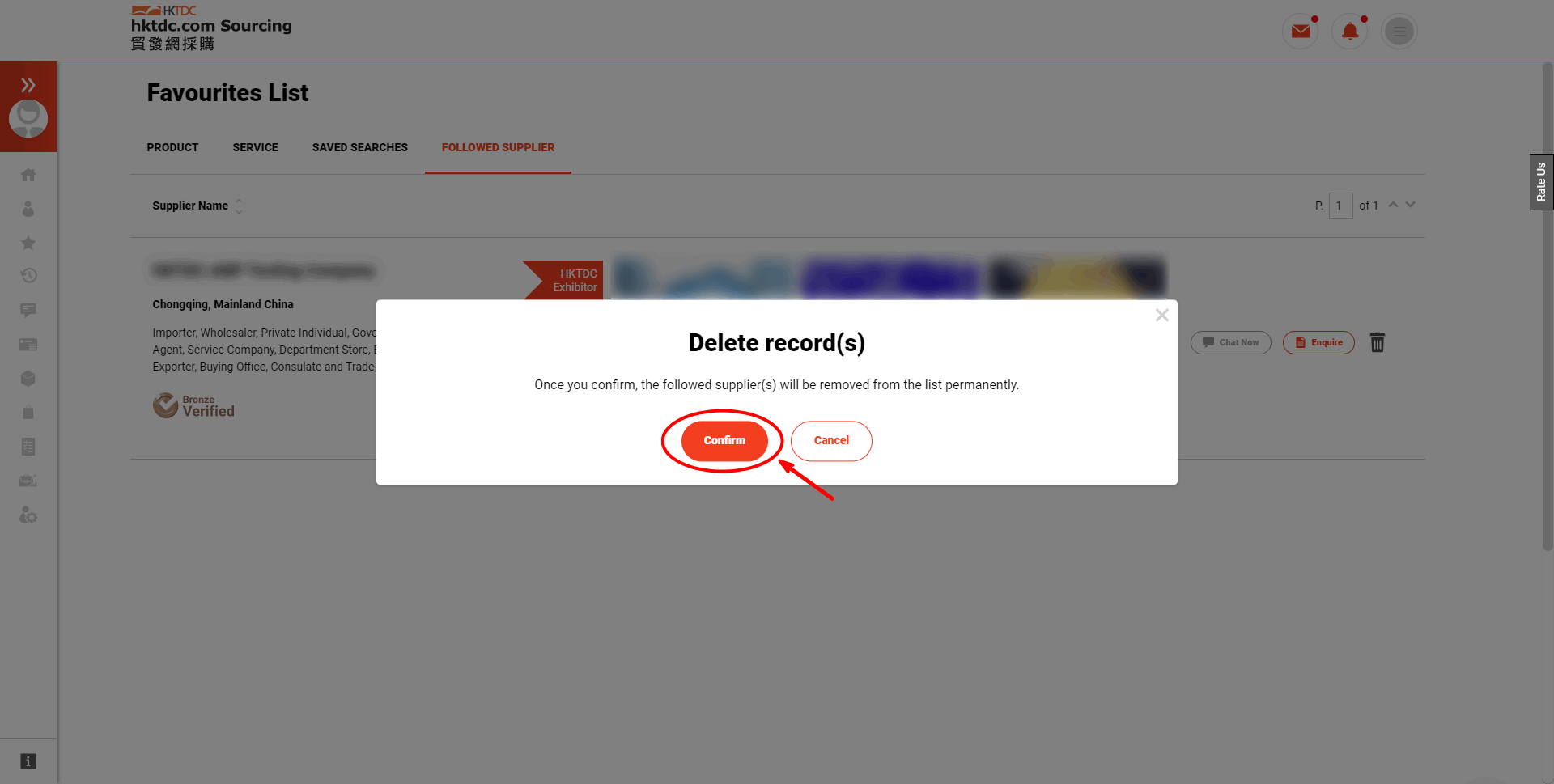 For Supplier
No. of followers will be displayed on My Supplier Dashboard Page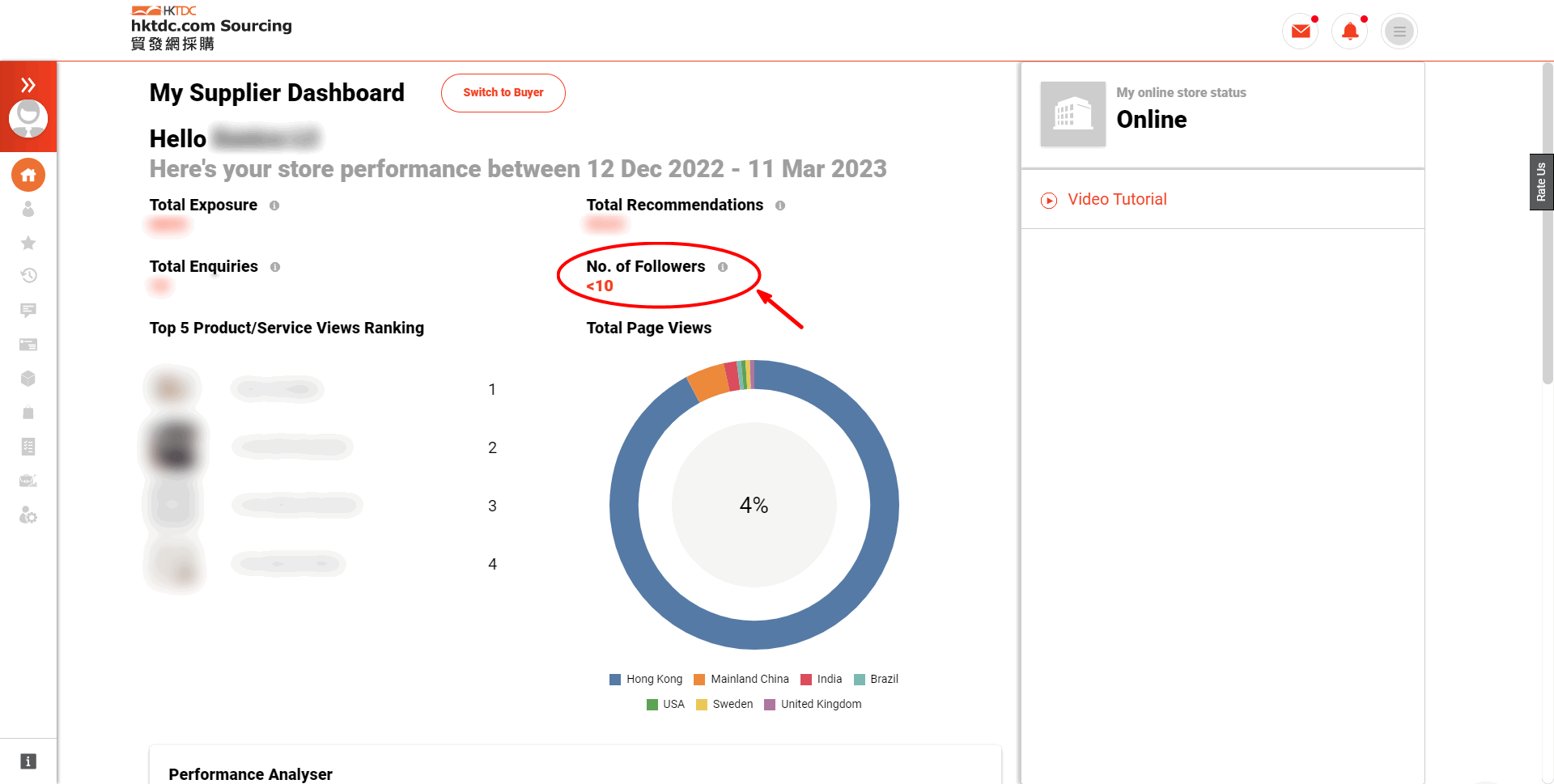 Disclaimer:
All information, trademarks, logos, graphics, videos, audio clips, links and other items appearing on this website ('Information') are for reference only and is subject to change at any time without prior notice and at the discretion of hktdc.com. (hereinafter 'hktdc.com', 'the company', 'us', 'we' or 'our').
hktdc.com shall not be liable for any damages (including but not limited to computer virus, system problems or data loss) whatsoever arising in using or in connection with the use of this website by any party. There may be links in this area, which allow you to visit the websites of other companies. These websites are not controlled by hktdc.com. hktdc.com will bear no responsibility and no guarantee to whatsoever Information displayed at such site