GO to sourcing.hktdc.com and click "Submit Requests For Quotations"
Please Log in with MYHKTDC Login ID or Register
Fill in the Product / Service name and select the category of the Request
Use the Search or Browse function to assign the suitable category (maximum of 3 categories) of the Request
Select the expiry date of the Request
Type in the details of the Request (The more information filled in, the more detailed replies received)
Upload a photo to show the suppliers exactly what the request product/service is (A photo always provides a better understanding and illustration of the request).
Click submit
The request has been successfully sent for approval when the below page is shown
Once the request is approved, a notification email will be sent to the buyer who made the request.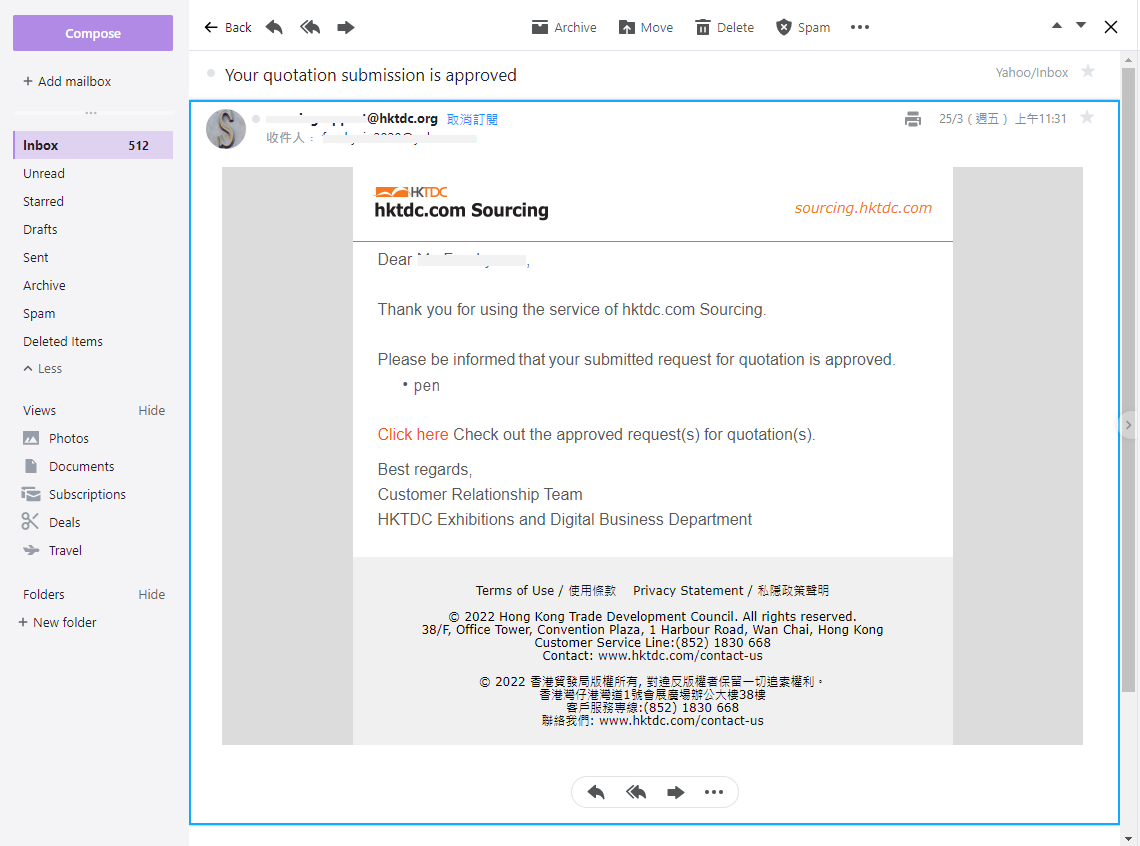 The approved Request(s) are listed in "View Request For Quotation" for suppliers to reply.
Connect with the supplier(s) who replied to the Request via the Message Center