GO to sourcing.hktdc.com and click "Submit Requests For Quotations"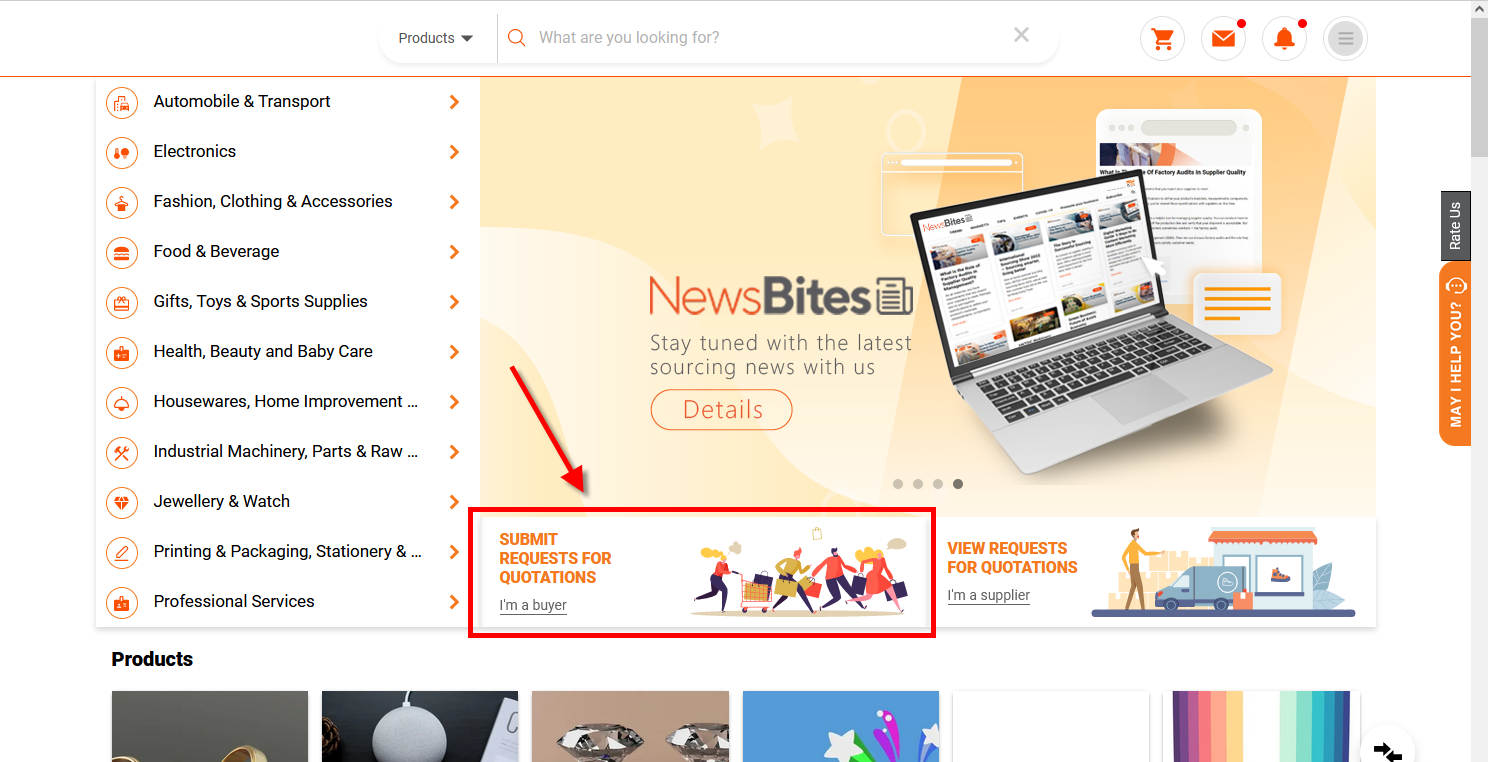 Please enter an email address then click "Confirm"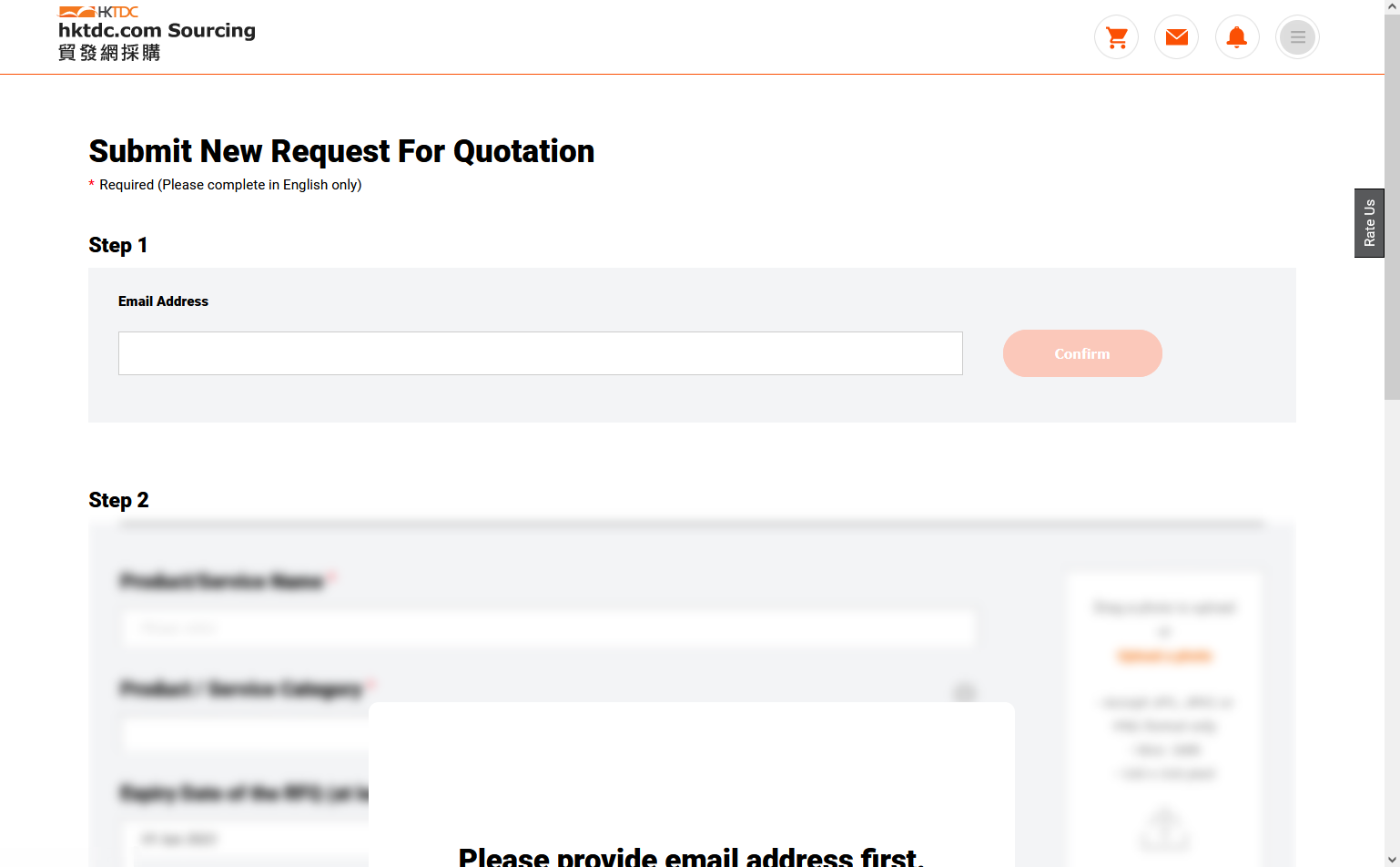 Enter with MYHKTDC Login ID then login or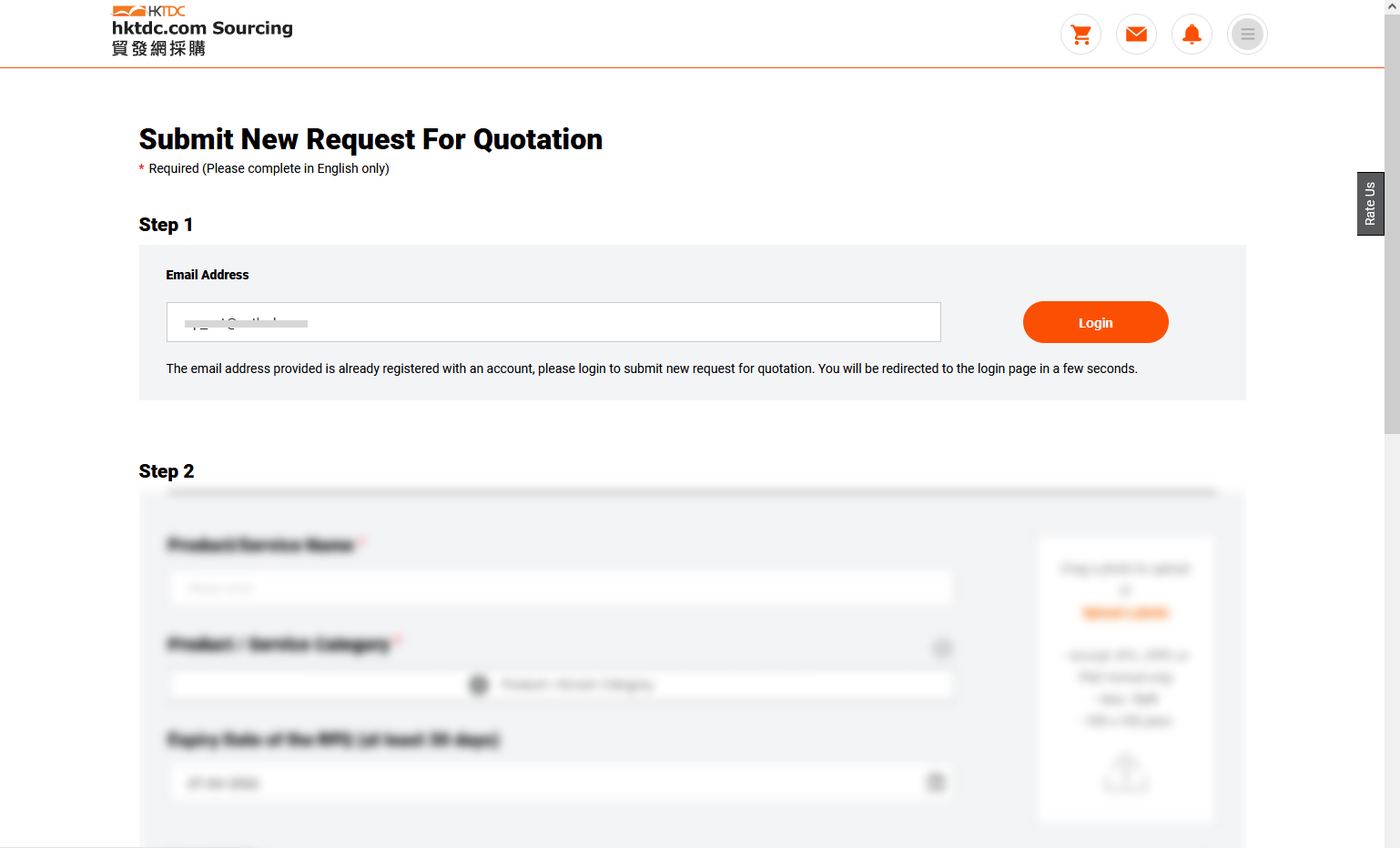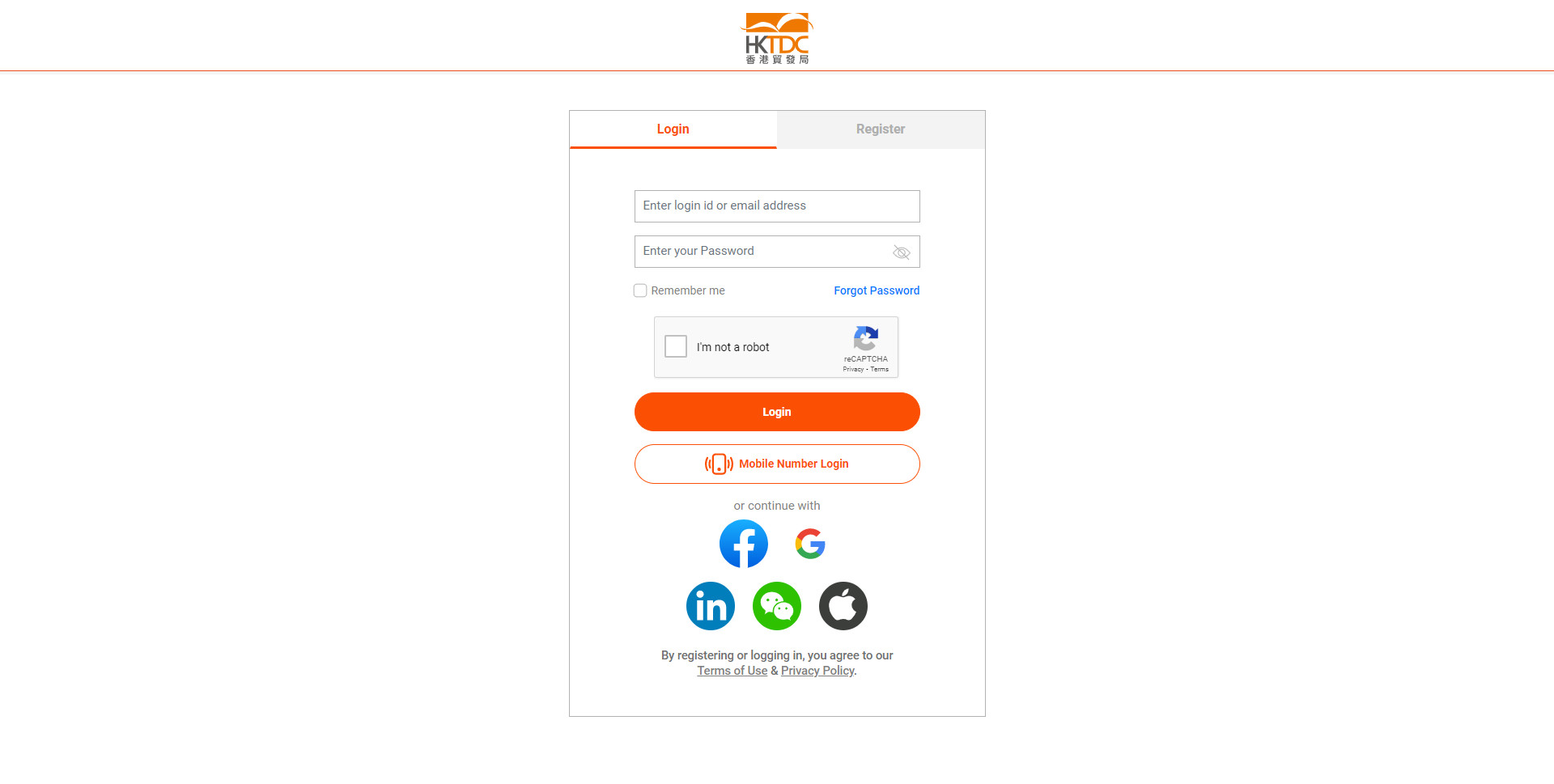 Enter with a non-registered email and fill in Step 2 personal information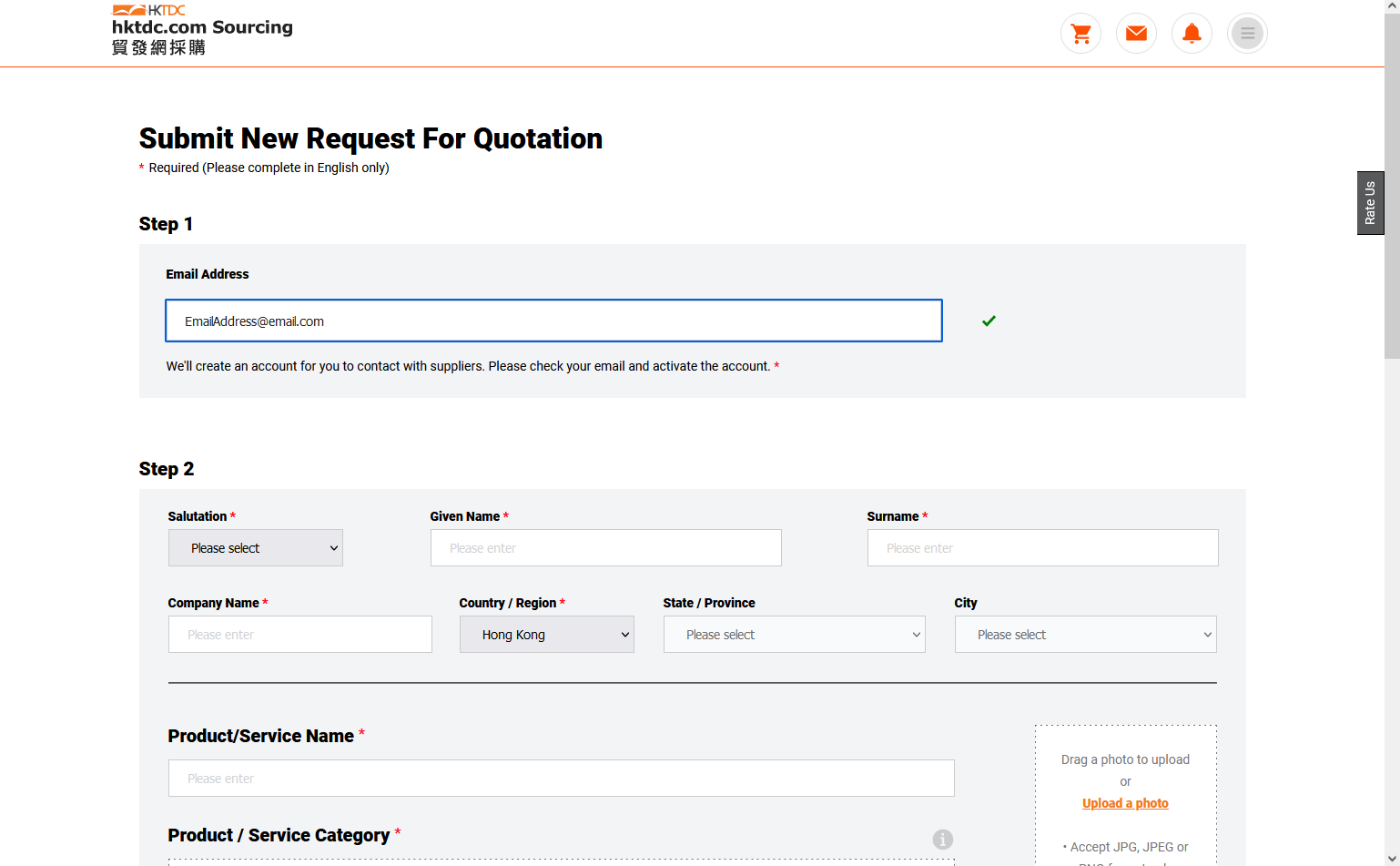 Fill in the Product / Service name and select the category of the Request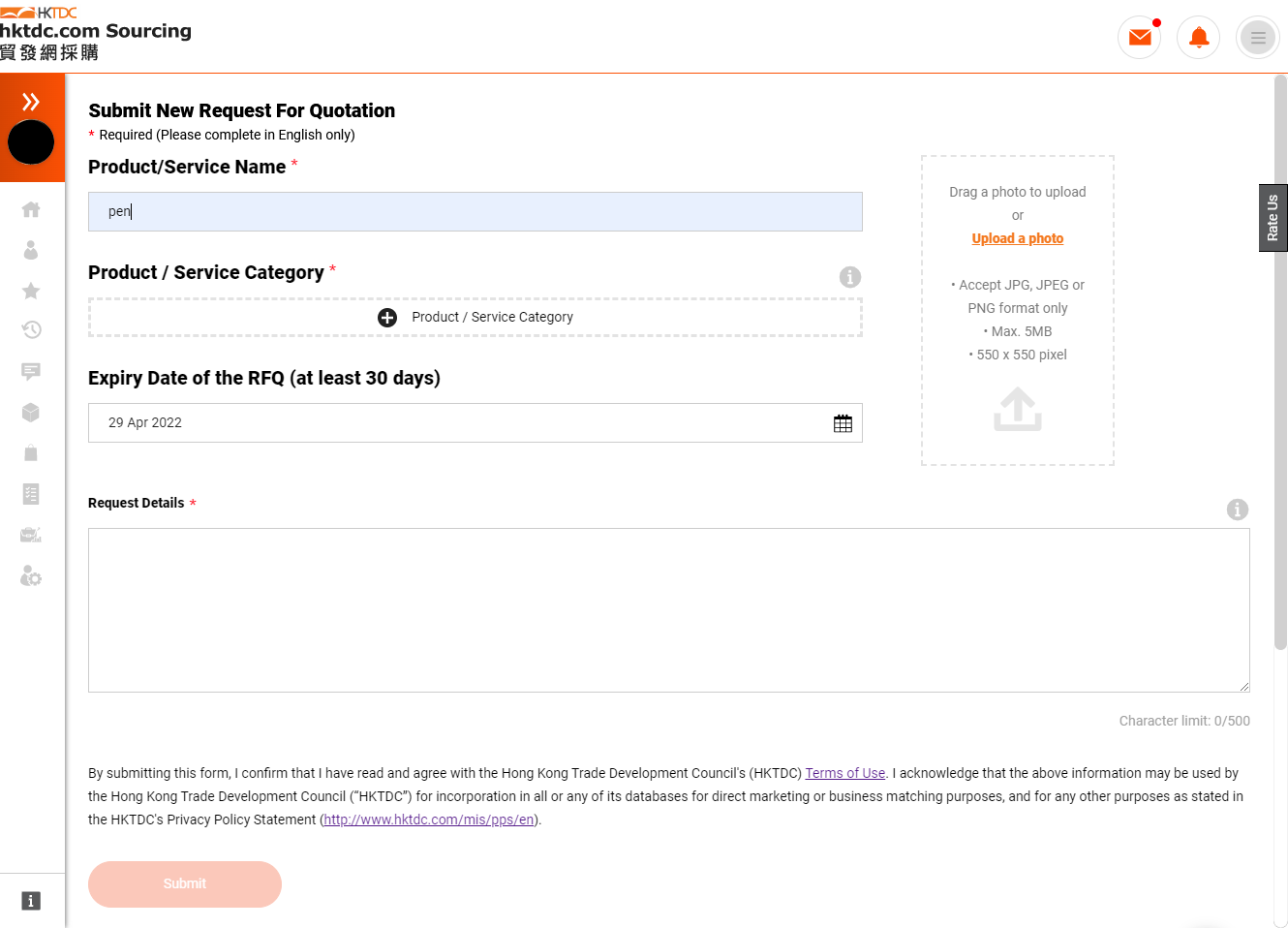 Use the Search or Browse function to assign the suitable category (maximum of 3 categories) of the Request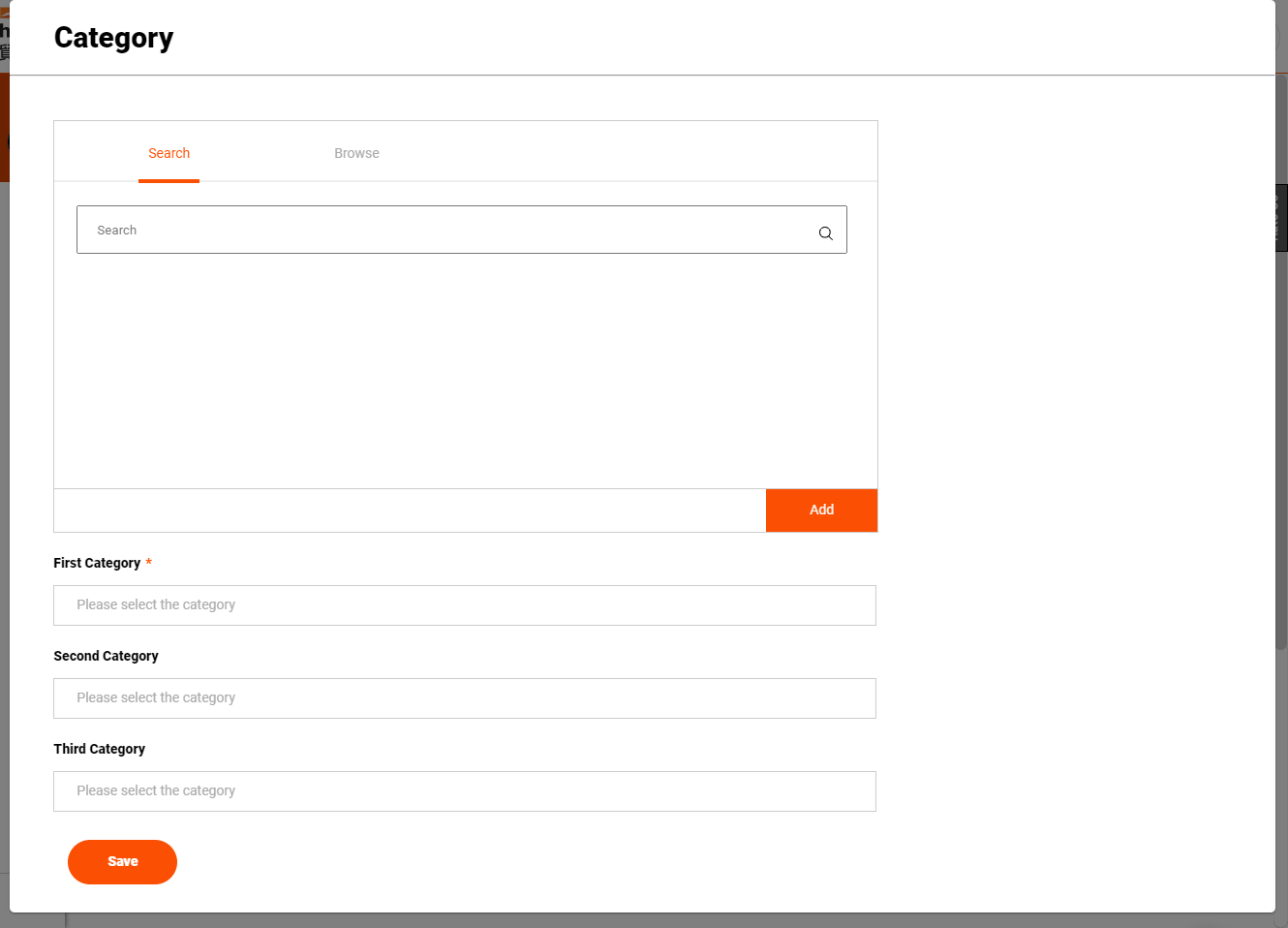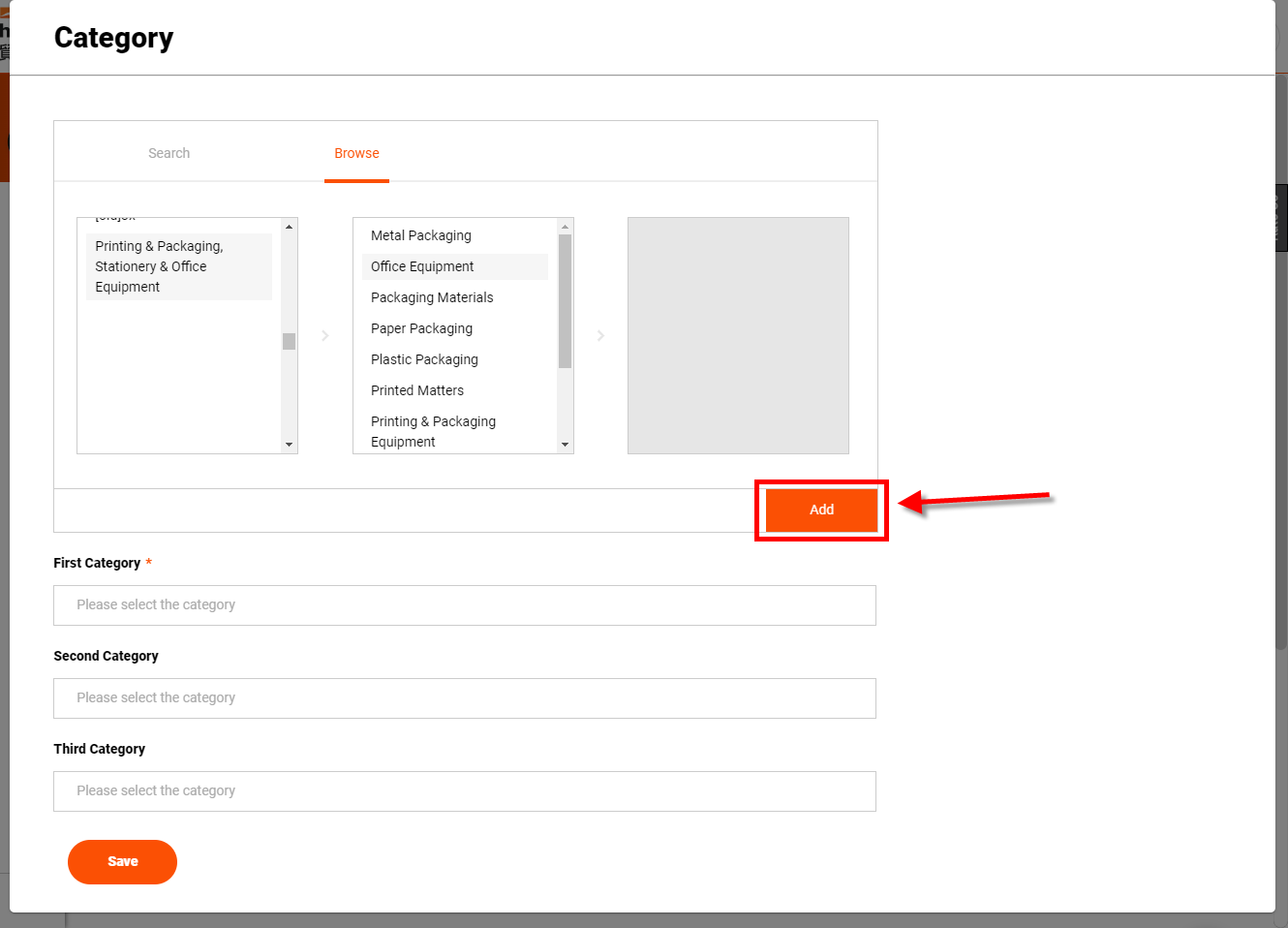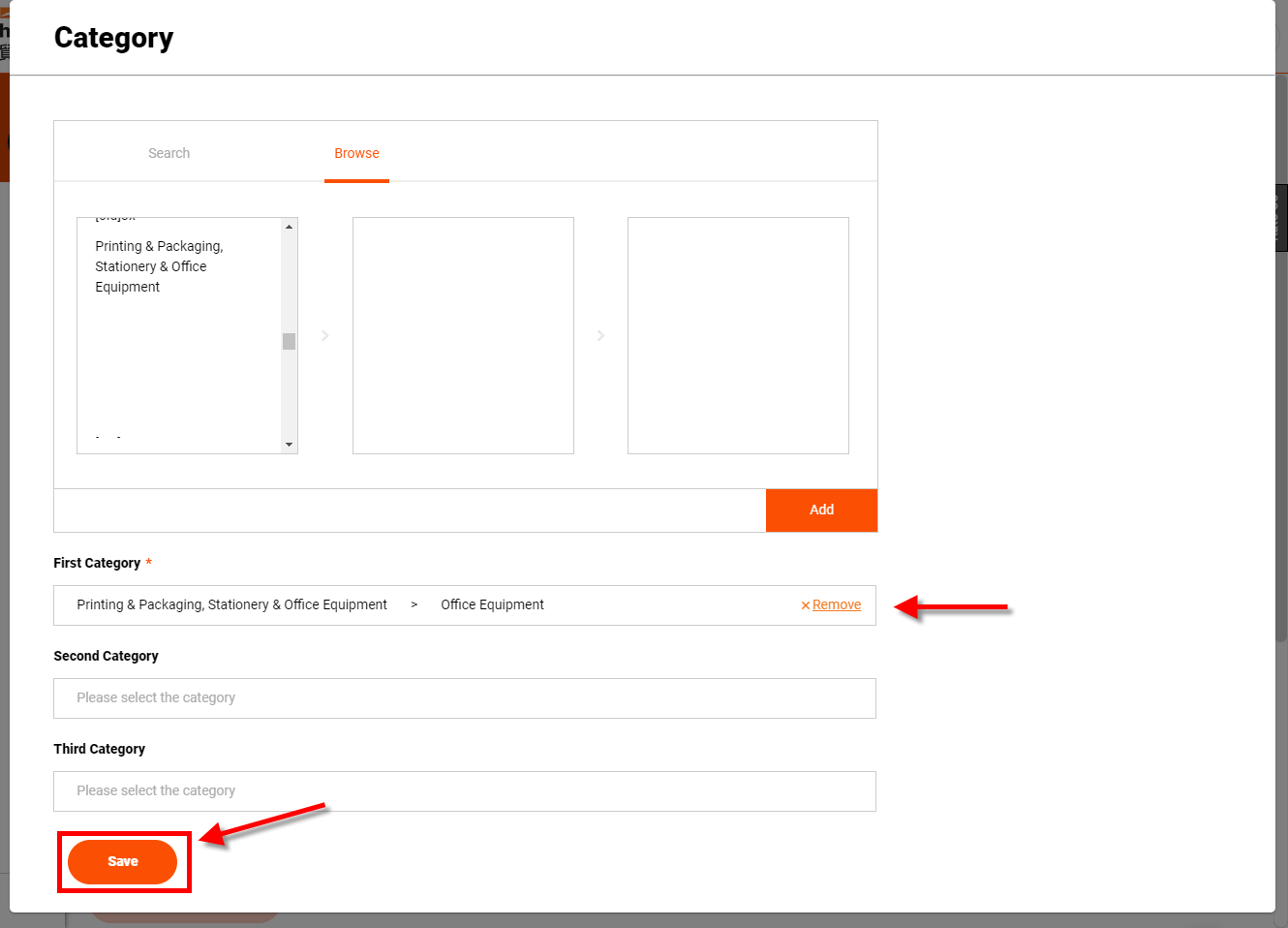 Select the expiry date of the Request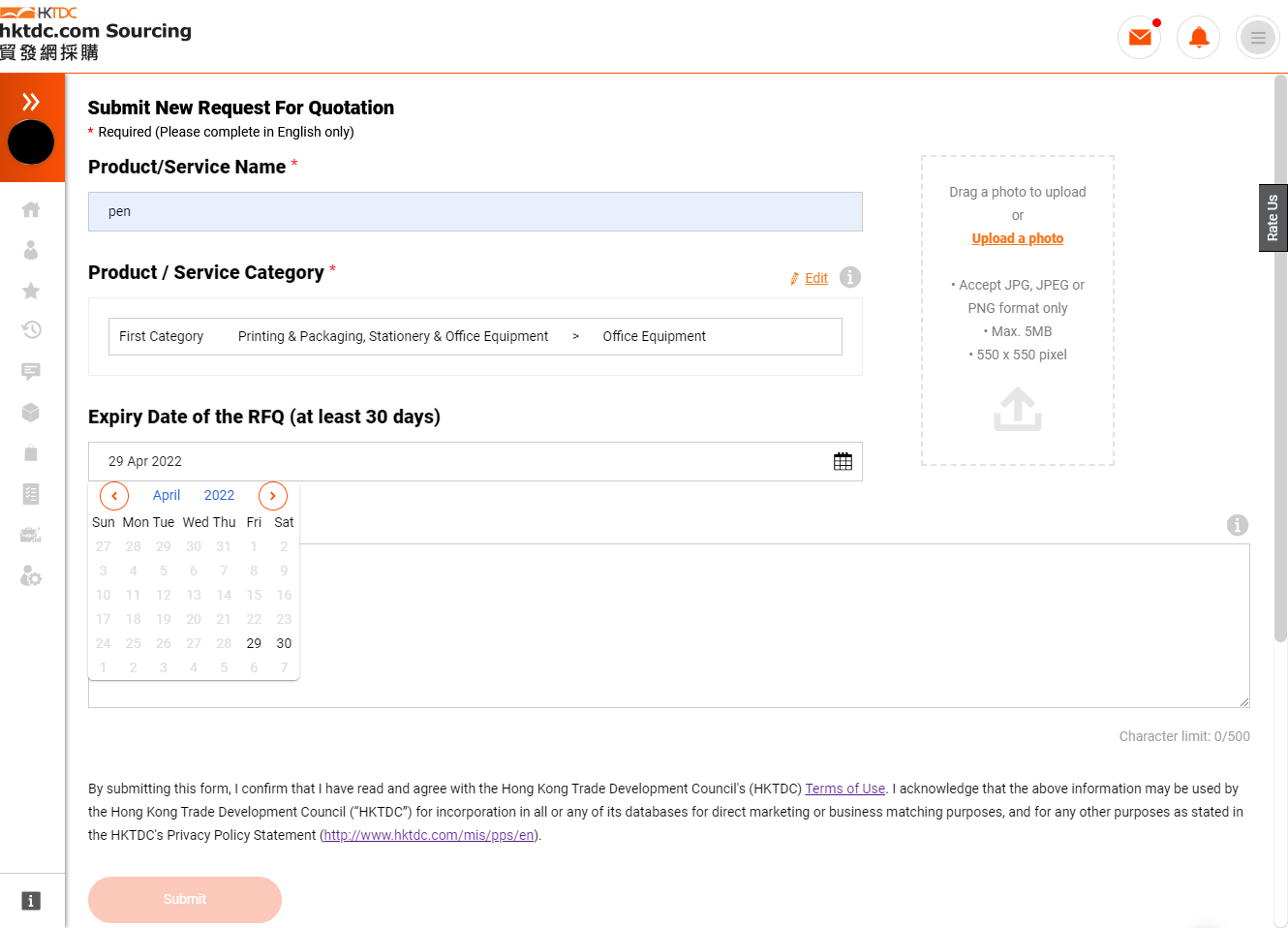 Type in the details of the Request (The more information filled in, the more detailed replies received)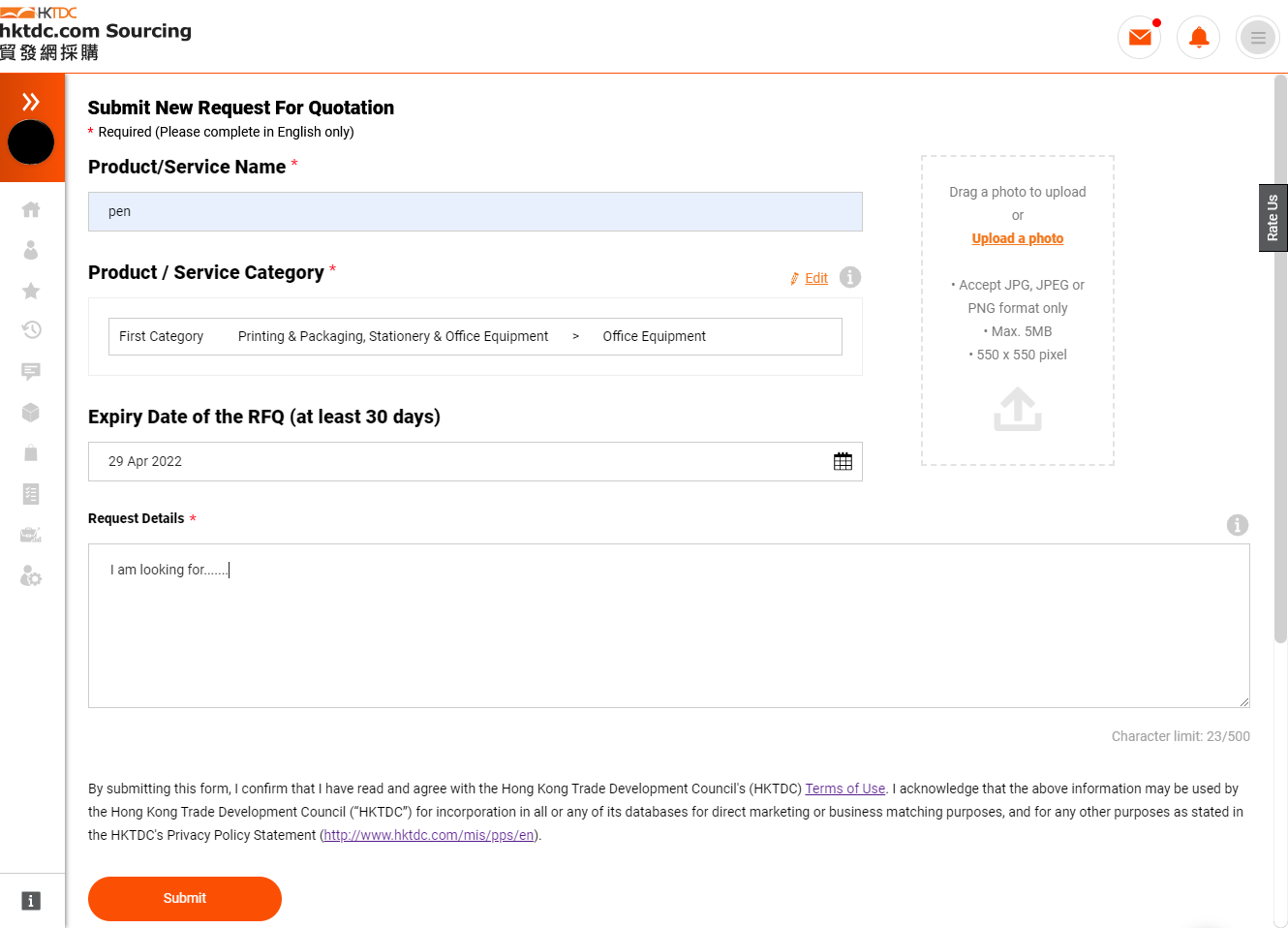 Upload a photo to show the suppliers precisely what the requested product/service is (A photo always provides a better understanding and illustration of the request).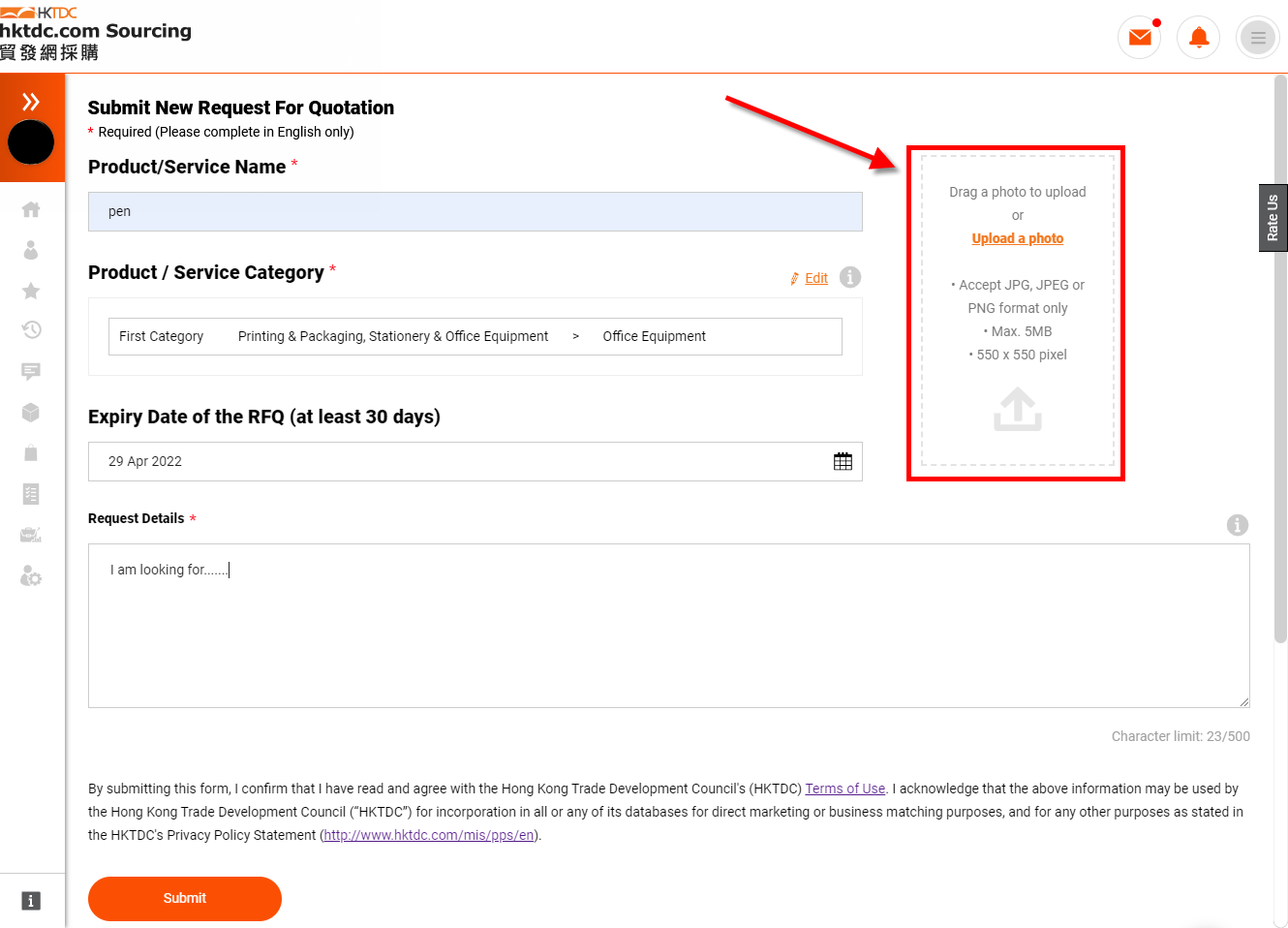 Click Submit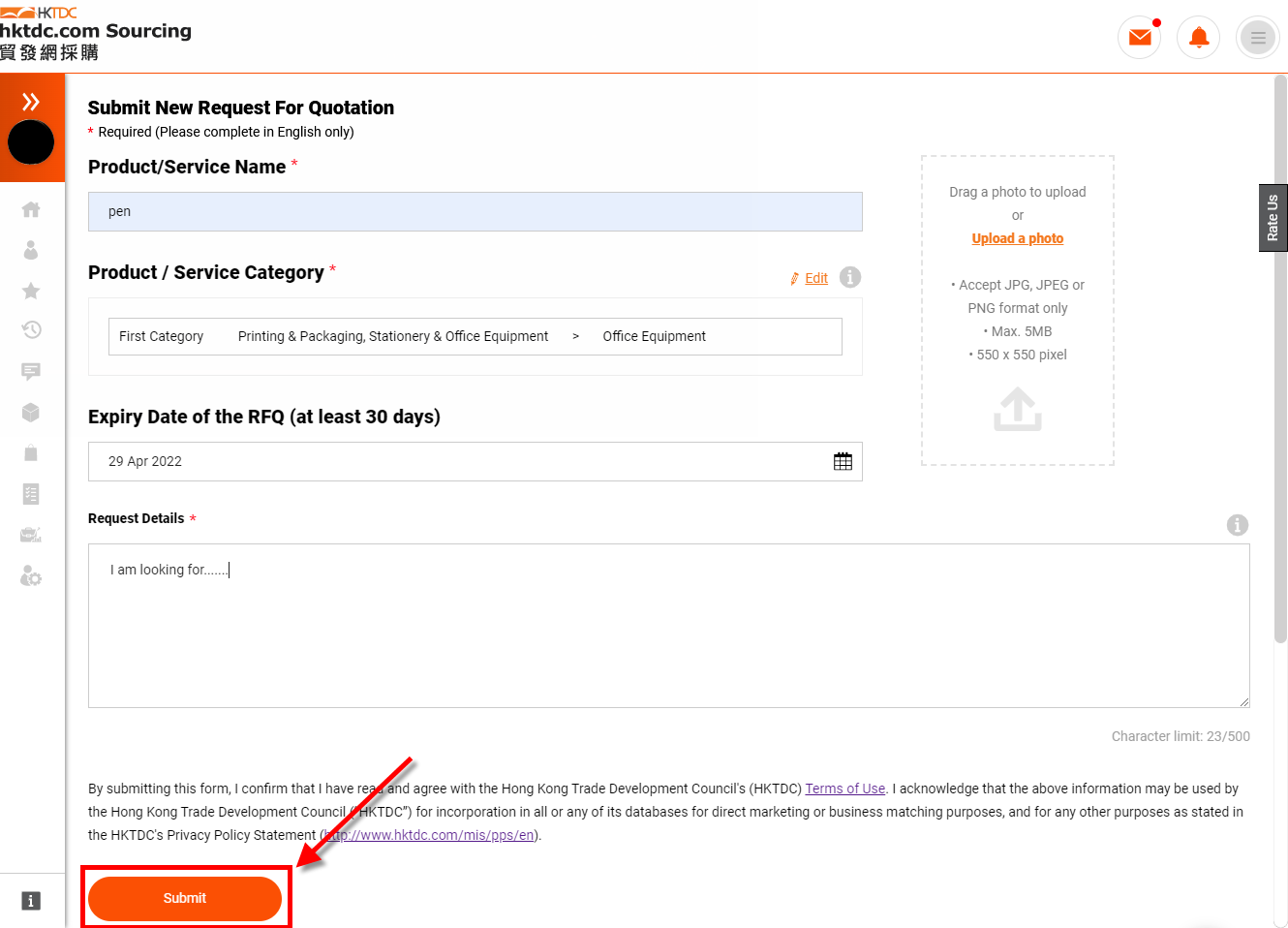 The request has been successfully sent for approval when the below page is shown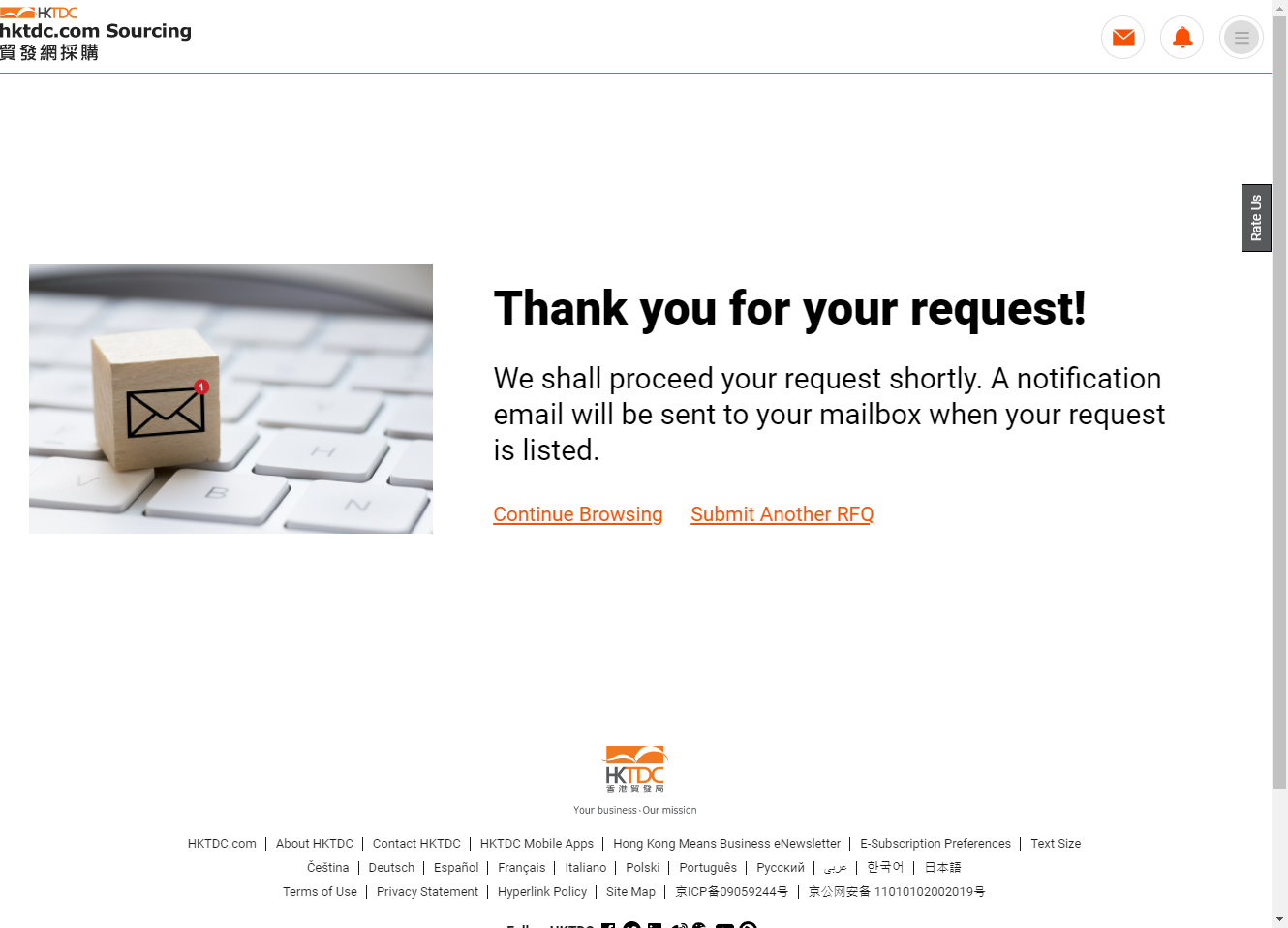 Once the request is approved, a notification email will be sent to the buyer who made the request.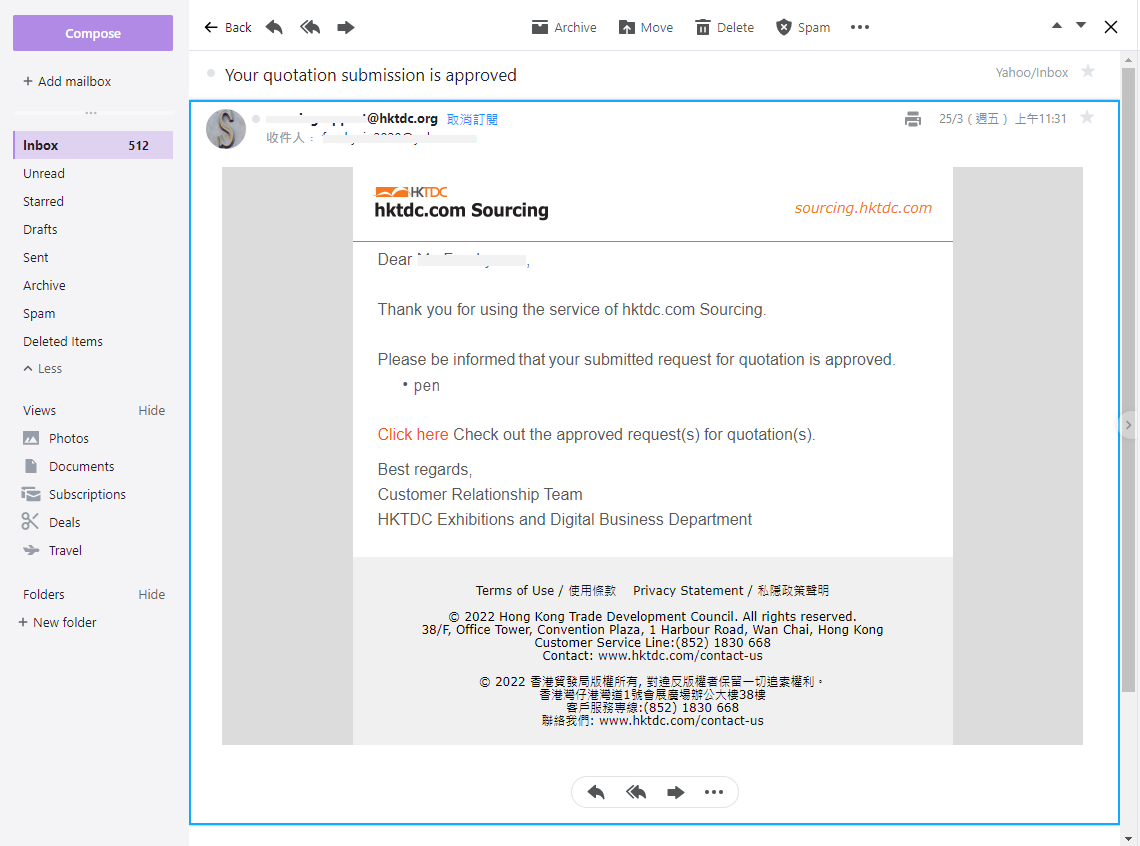 The approved Request(s) are listed in "View Request For Quotation" for suppliers to reply.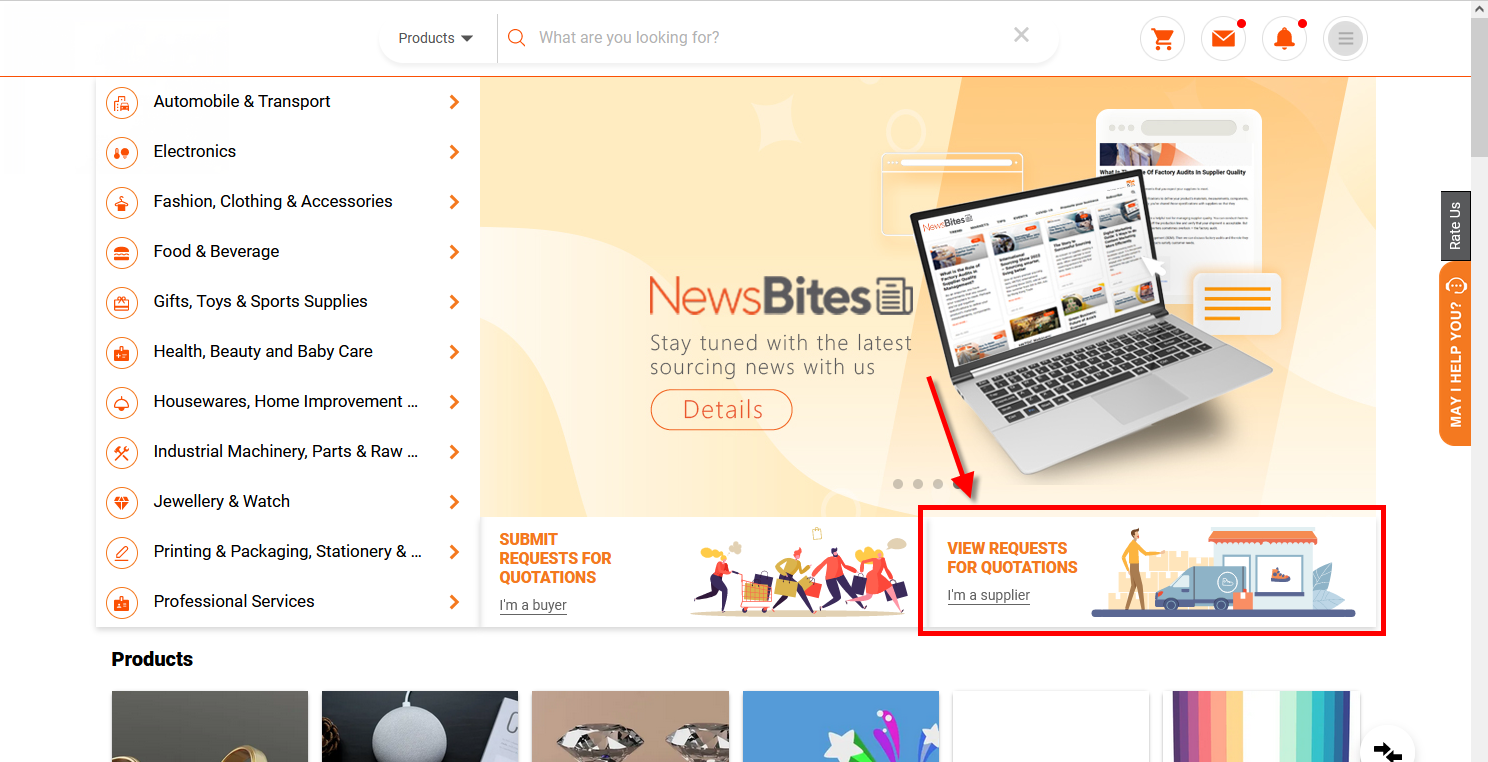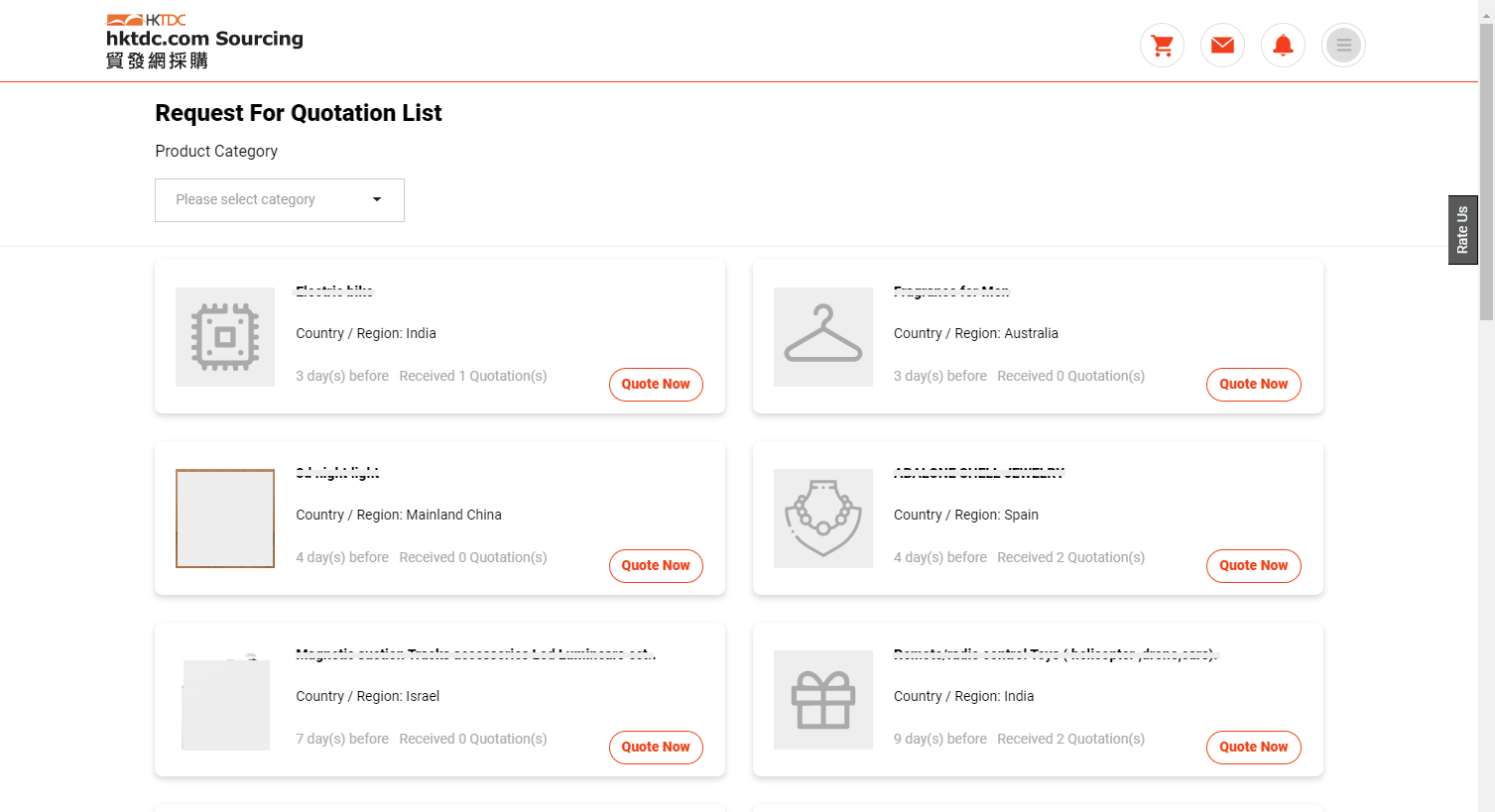 Connect with the supplier(s) who replied to the Request via the Message Center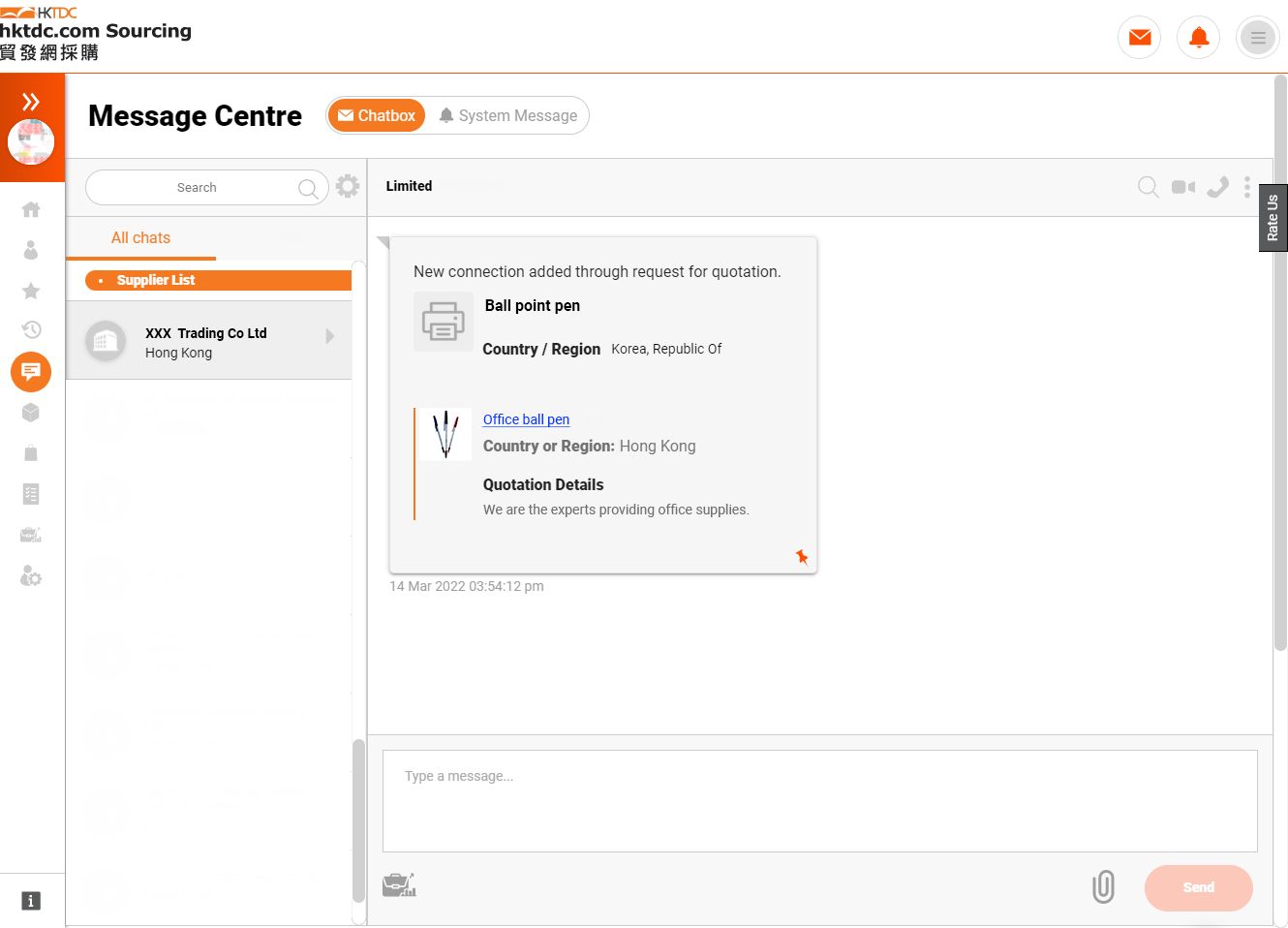 Disclaimer:

All information, trademarks, logos, graphics, videos, audio clips, links and other items appearing on this website ('Information') are for reference only and is subject to change at any time without prior notice and at the discretion of hktdc.com. (hereinafter 'hktdc.com', 'the company', 'us', 'we' or 'our').

hktdc.com shall not be liable for any damages (including but not limited to computer virus, system problems or data loss) whatsoever arising in using or in connection with the use of this website by any party. There may be links in this area, which allow you to visit the websites of other companies. These websites are not controlled by hktdc.com. hktdc.com will bear no responsibility and no guarantee to whatsoever Information displayed at such site.