Video length 3 : 21

Start to Set Up Your Store Page!

With a stylish company website/page, buyers will get a strong first impression and identity of your company.
When you have not set up your store page in hktdc.com Sourcing yet, there is only with our standard template picture and setting.
To make your store page attractive, you should start to customize the page with your company style!
Supplier Edit Store Page
In hktdc.com Sourcing, you can manage your shop front design in Manage Store Profile function freely, which mimic the layout of the real supplier store page of your company during editing.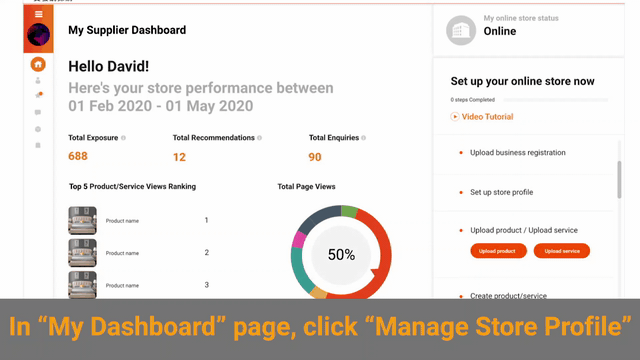 Step 1. Work on the graphics
As an online store page, attractive graphic design will help to attractive buyers.
You should first upload image for your company store page in at least 3 areas:
Company Logo

Cover Photo/Header Banner

Promotion Banner (Image at Store Home page)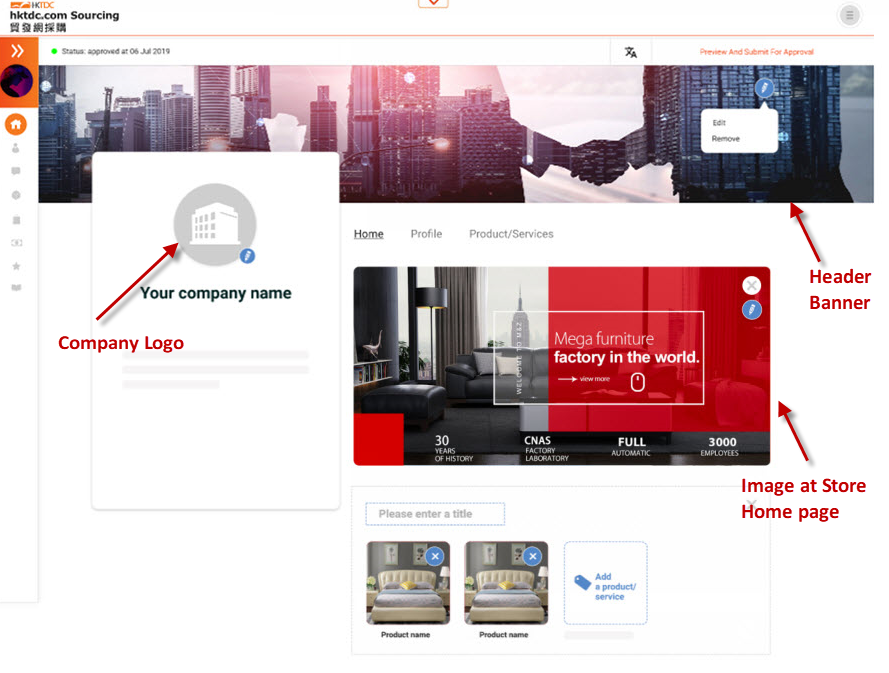 You may upload/edit images as below: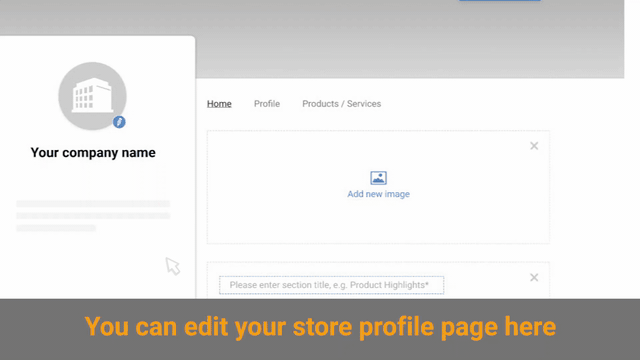 You may refer to the below photo requirement:
Company Logo

Header Banner

Promotion Banner (Image at Store Home page)

• Accept JPG, JPEG or PNG file
• Max. 5MB
• 400 x 400 pixel (recommended)

• Accept JPG, JPEG or PNG file

• Max. 5MB

• 1,600 x 250 pixel (recommended)

• Accept JPG, JPEG or PNG file

• Max. 5MB

• 755 x 360 pixel (recommended)
Step 2. Complete your company profile
Please go to Profile page to edit/complete your company information which show in store page: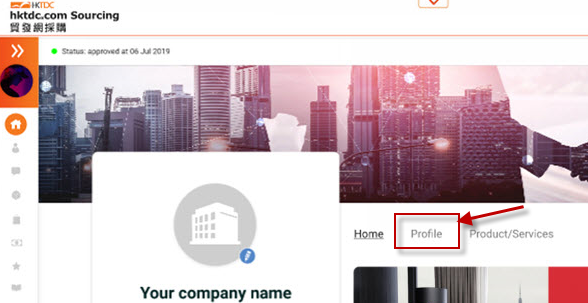 You can also upload an image for Profile page.
Also you can update your company background.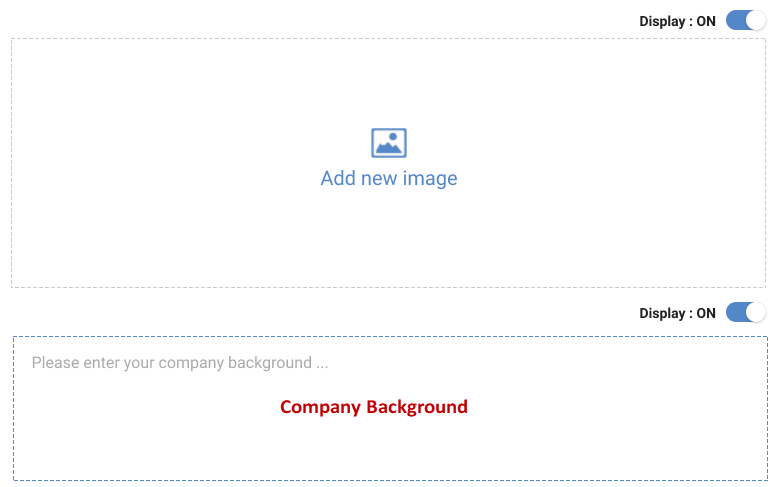 Then you can update your company details as below: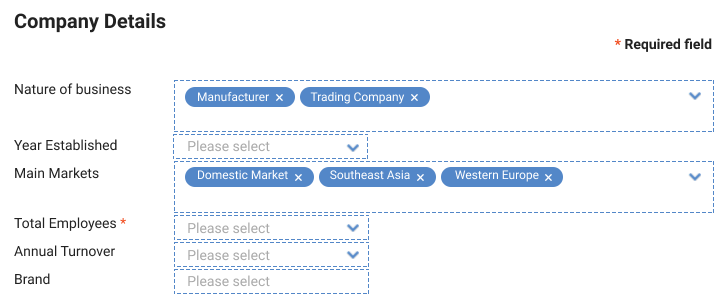 After that, 5 optional sections you can complete below Company Details:
Skill & technologies – add tags that related to your company's skill & technologies provided

Certificates – Upload certificates of your company

Company Capabilities – You can add information about factory & facilities, R&D, as well as quality control here

Portfolio & Award – upload image or video here to show your company's portfolio & award

Contact – Your company's contact information
Step 3. Arrange the Product/service shown in Store page
Please go to Product/Service page to arrange the showroom to be shown in store page: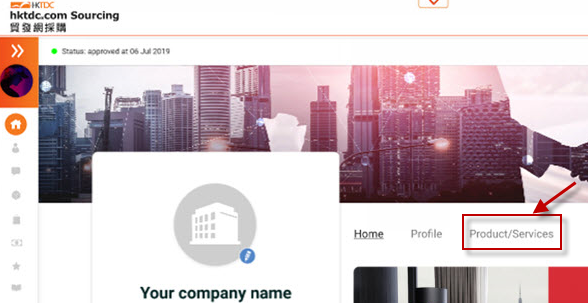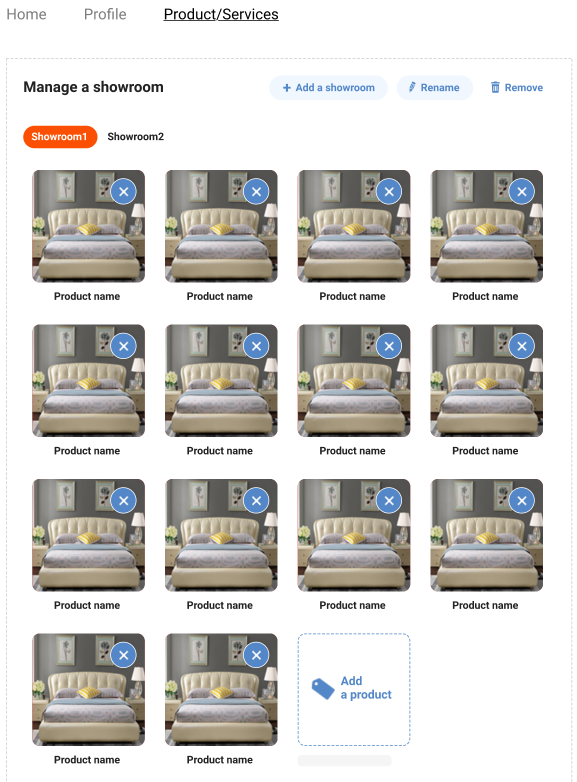 *Max. 150 products per showroom
To add, rename or remove the showroom, please press the three buttons respectively:

To Add product to a showroom, click on the logo: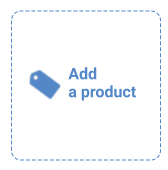 To remove a product from showroom, click the cross logo at the right corner of the product: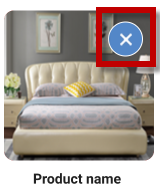 Step 4. Manage sections to be shown in Home page of your Store page
After completing 3 steps above, you can now select sections to be displayed in your home page:
You can select showroom and sections from Profile page to be shown.
To select showroom, find the below section and select existing showroom from the drop-down list: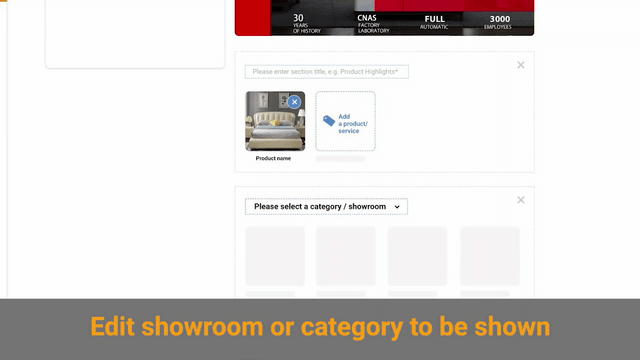 To remove sections from Profile page, find the section to be removed and click the cross button:

To add any sections from other pages, click on the button at the bottom
Select the section to be displayed in the list: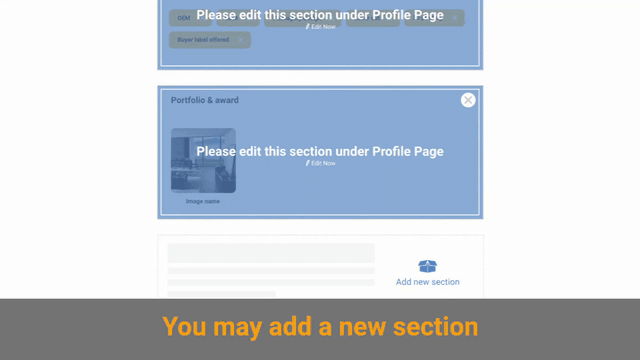 Please add at least 3 sections to the home page.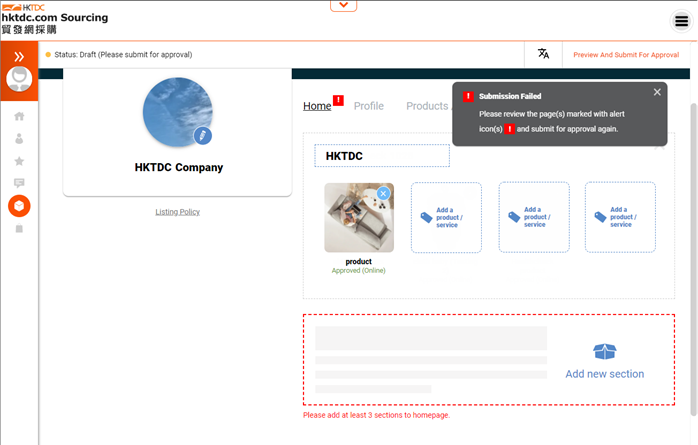 Click Edit Chinese Content to edit your store in the Chinese version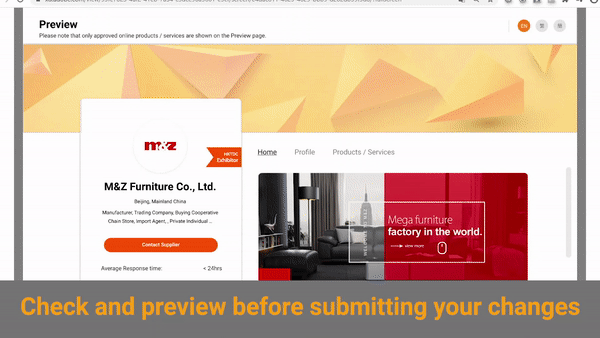 After edit please remember to press the "Preview and Submit for Approval" button to submit changes.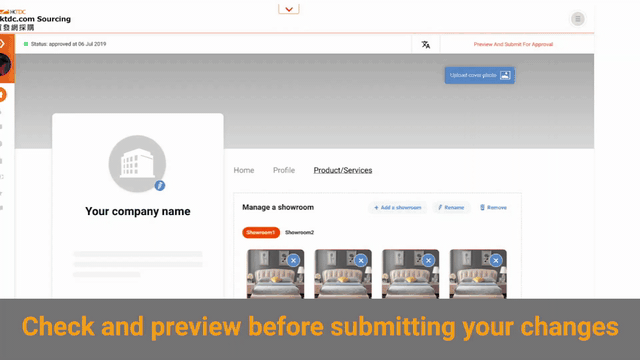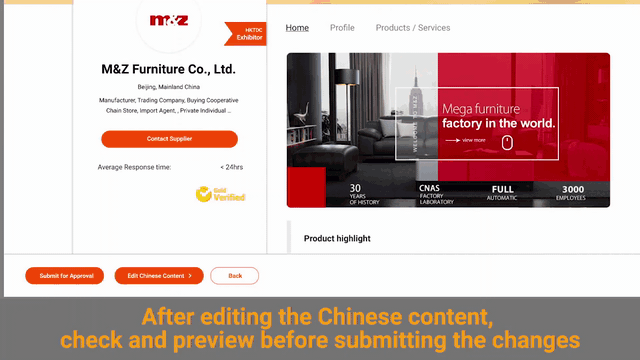 Disclaimer:

All information, trademarks, logos, graphics, videos, audio clips, links and other items appearing on this website ('Information') are for reference only and is subject to change at any time without prior notice and at the discretion of hktdc.com. (hereinafter 'hktdc.com', 'the company', 'us', 'we' or 'our').

hktdc.com shall not be liable for any damages (including but not limited to computer virus, system problems or data loss) whatsoever arising in using or in connection with the use of this website by any party. There may be links in this area, which allow you to visit the websites of other companies. These websites are not controlled by hktdc.com. hktdc.com will bear no responsibility and no guarantee to whatsoever Information displayed at such site.