Duplicate a product/service (Media File not supported)
To save time when you add a new product/service, you might want to duplicate a similar product/service.
You can duplicate a product/service (media such as photo, video and supporting documents cannot be duplicated) by using the "Add similar product/service" function and then make any changes to the duplicated product/service


To duplicate or to add a Similar Product/Service, please log in and click on "Product & Service" in "My Supplier Dashboard"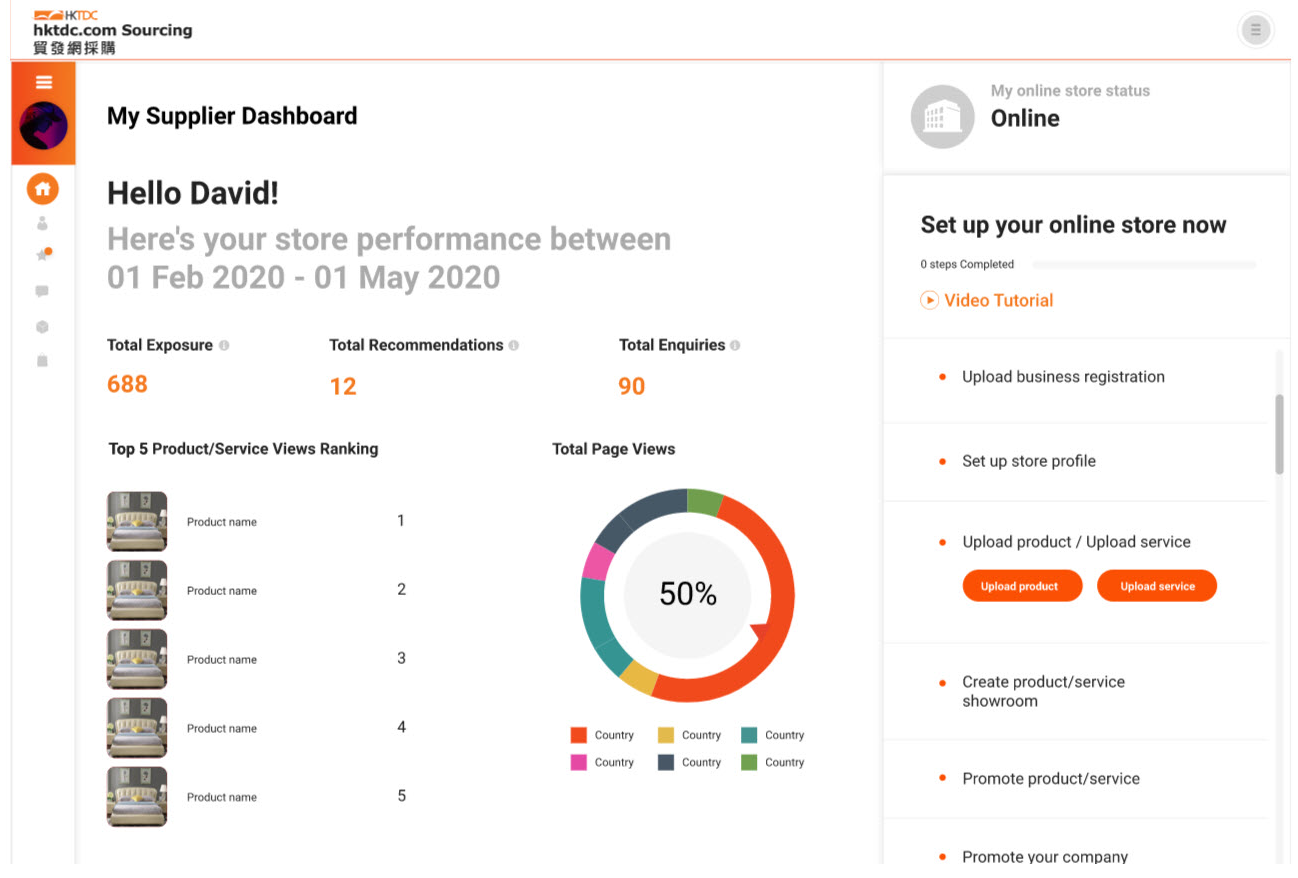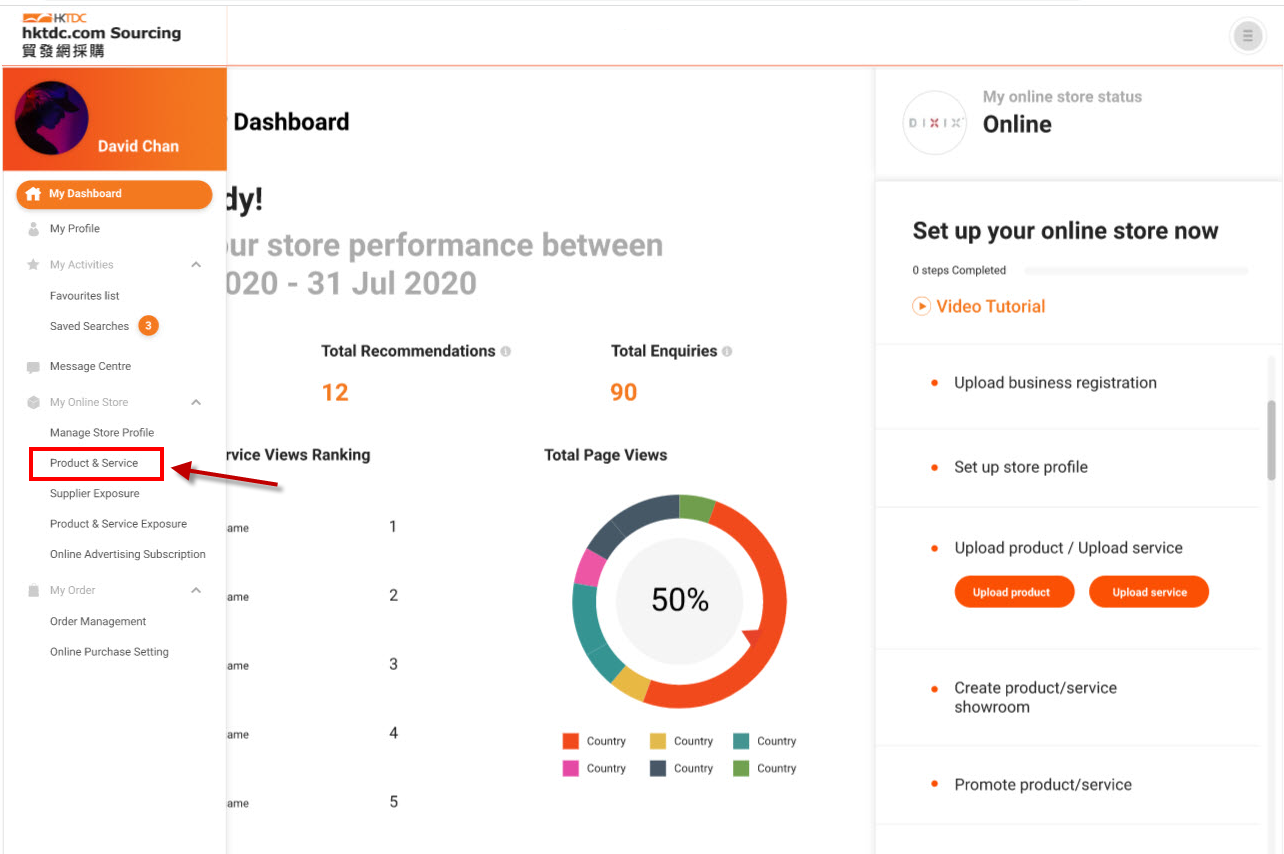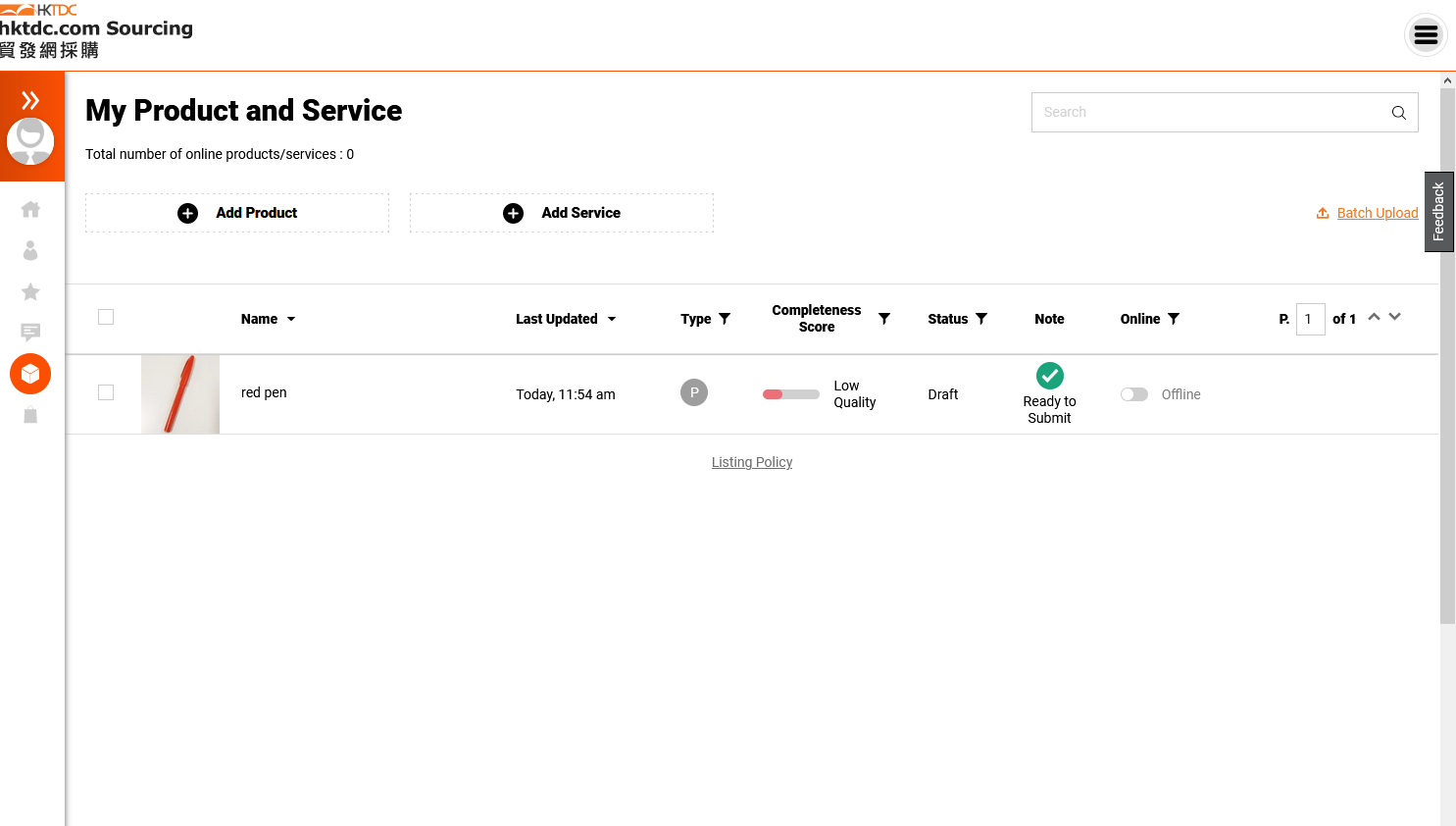 Mouse over to the right side of the product and click the

icon to add a Similar Product/Service.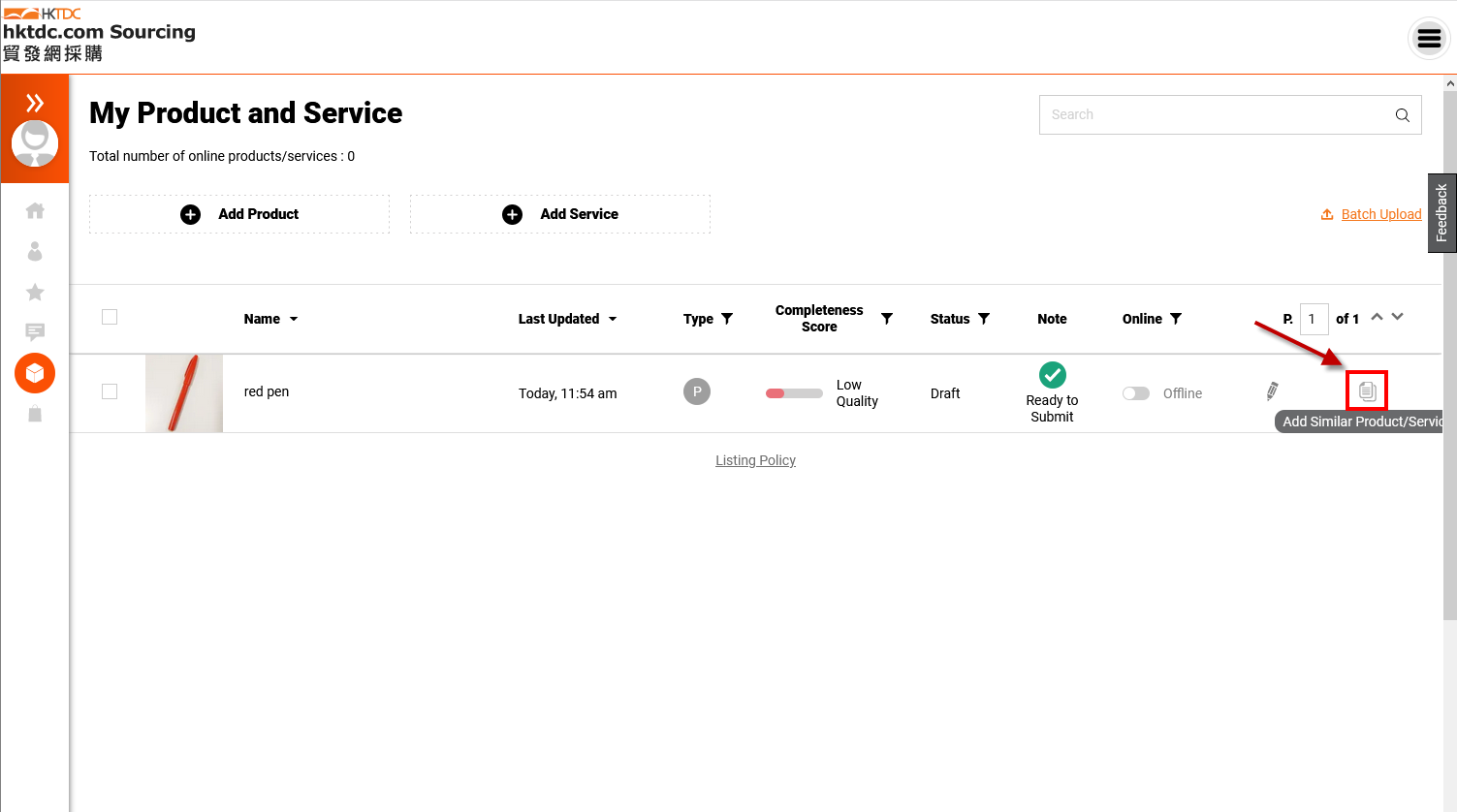 All product/service information except for media will be cloned.
Click "confirm" to continue.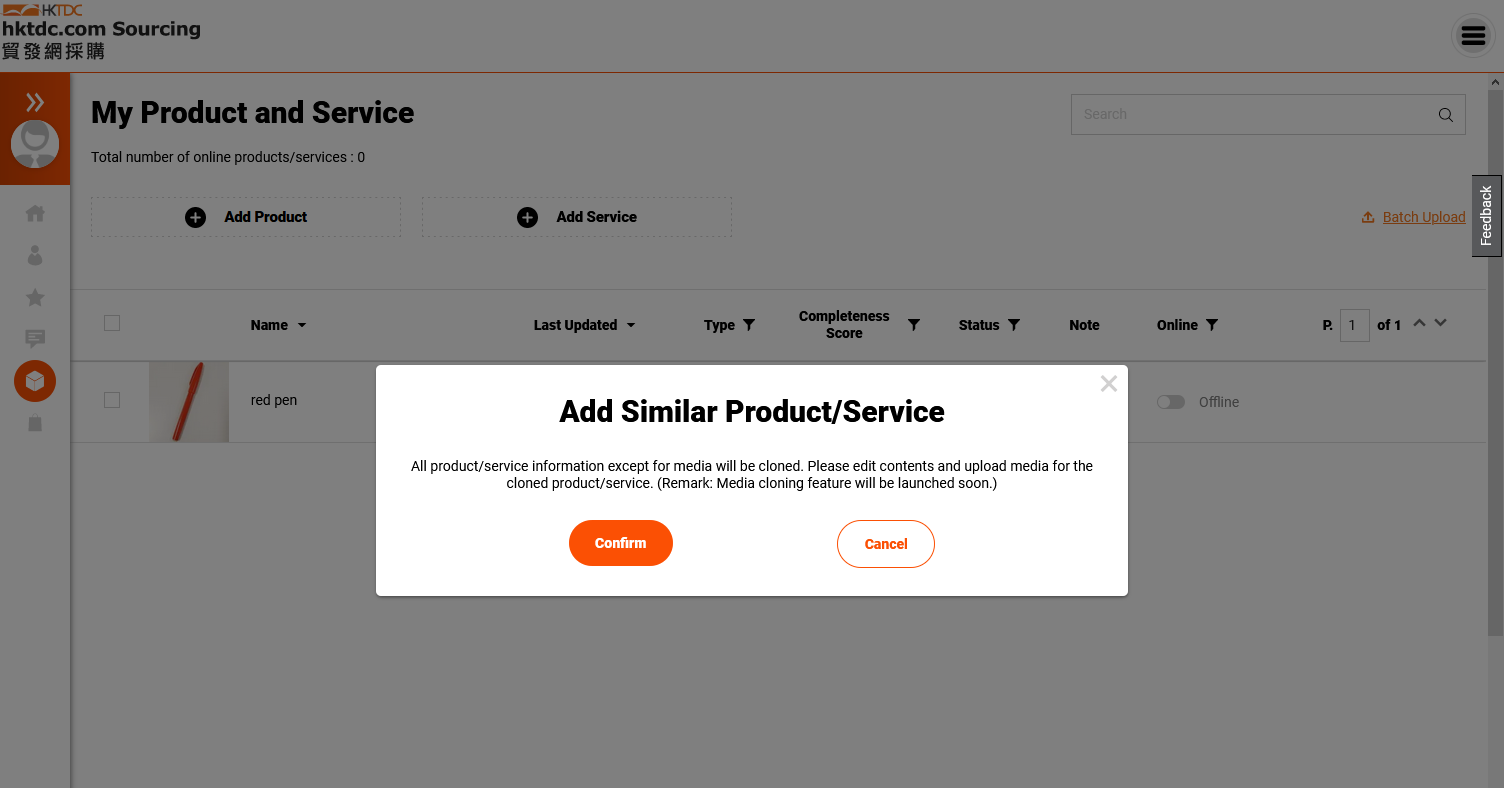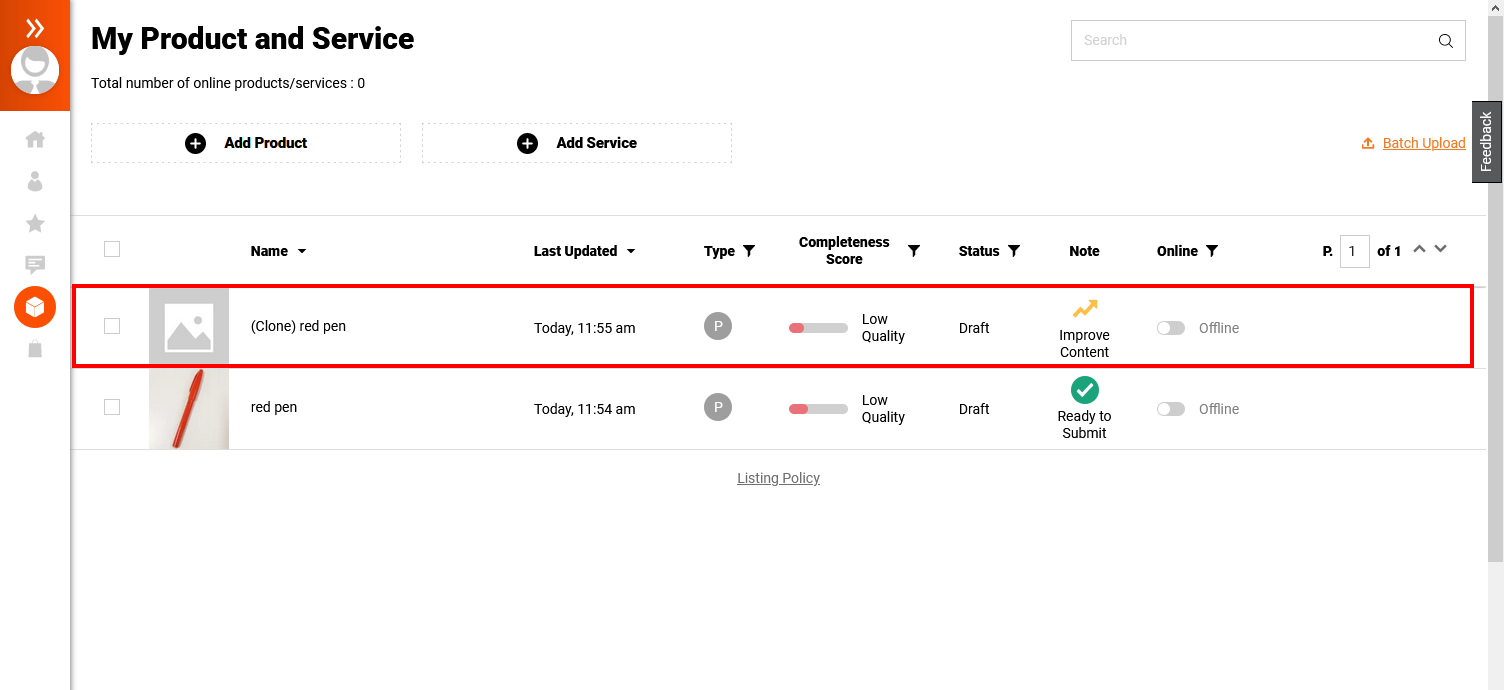 Please edit contents and upload media for the cloned product/service before submitting it for approval.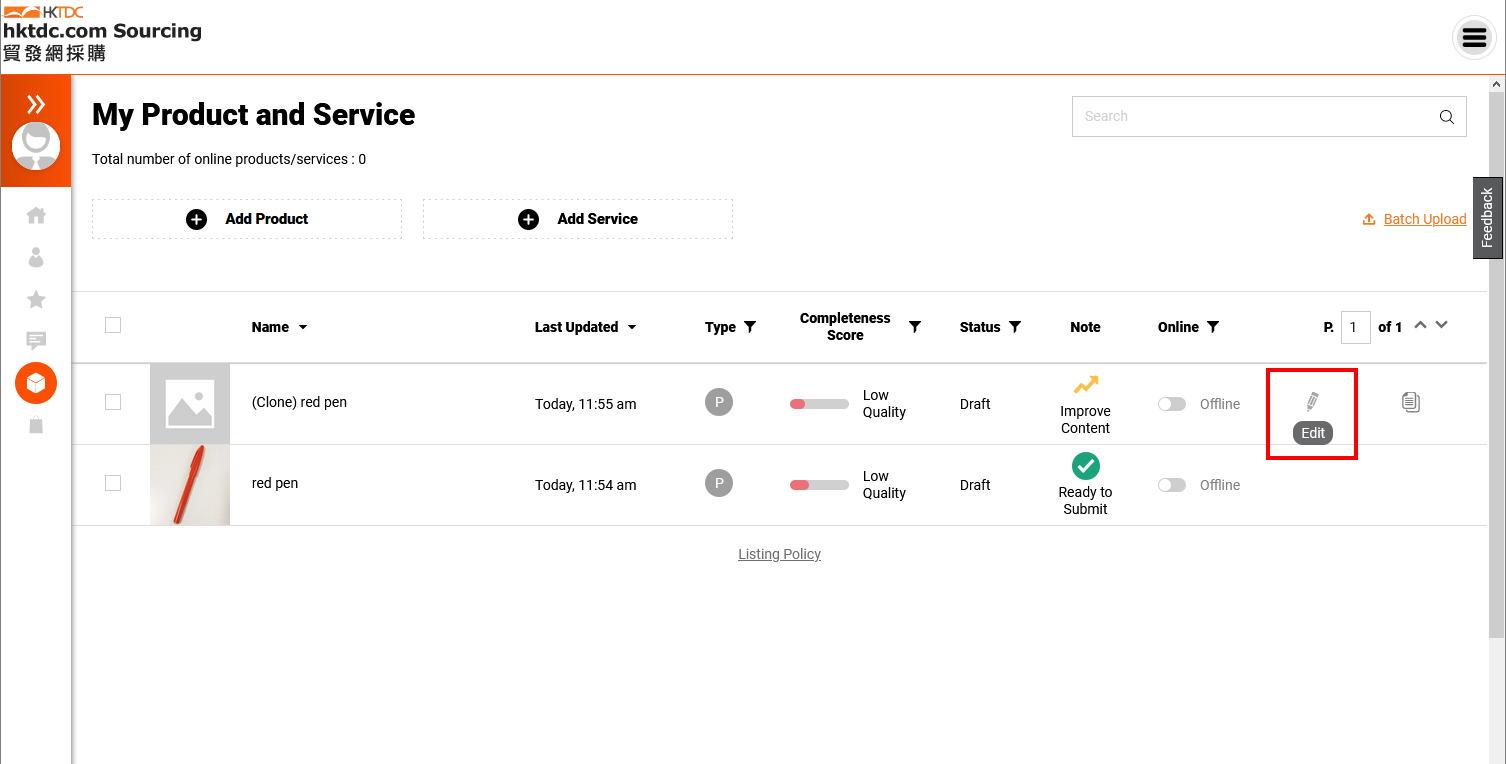 Media Library

Click upload "Photo / Video"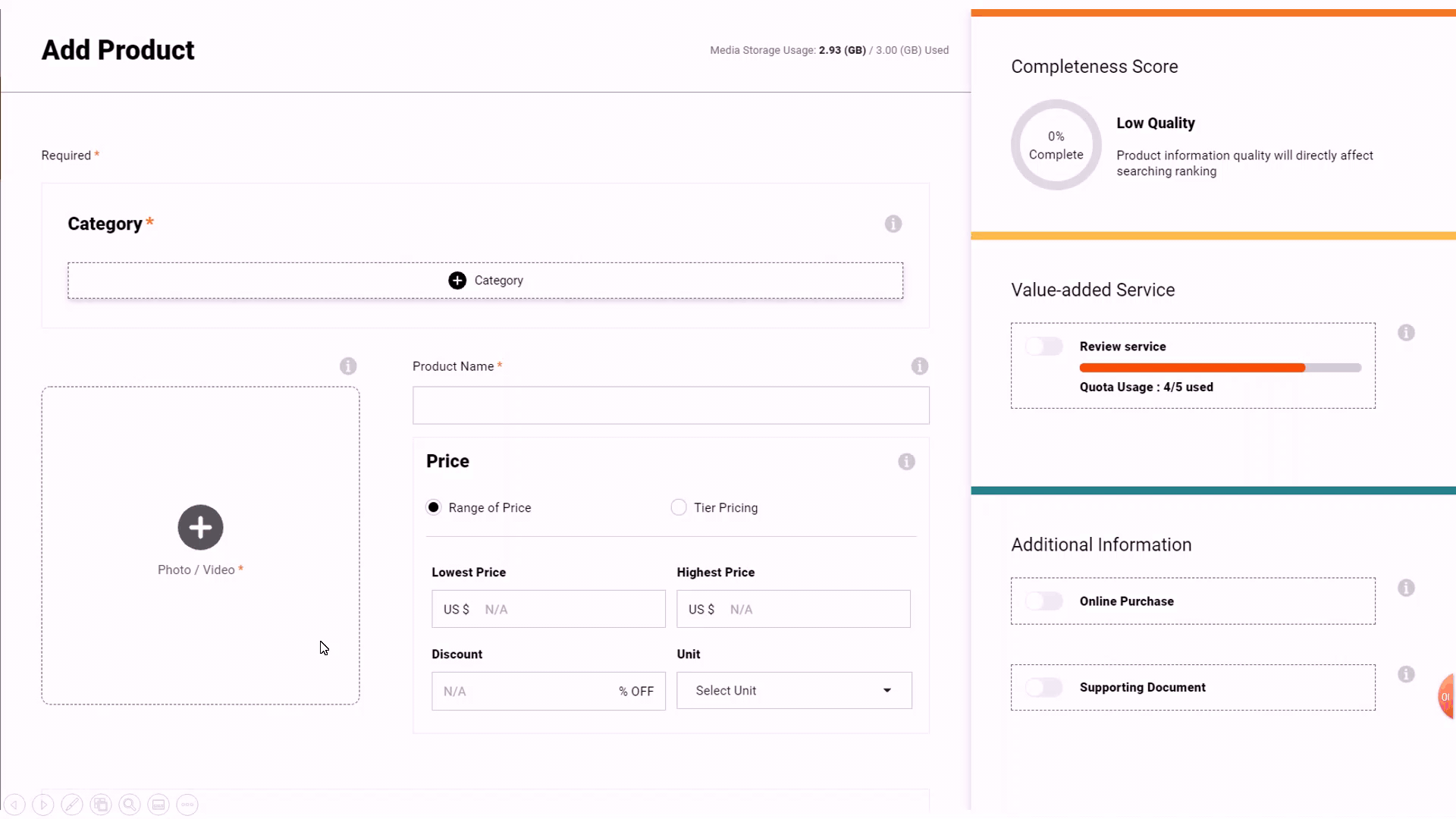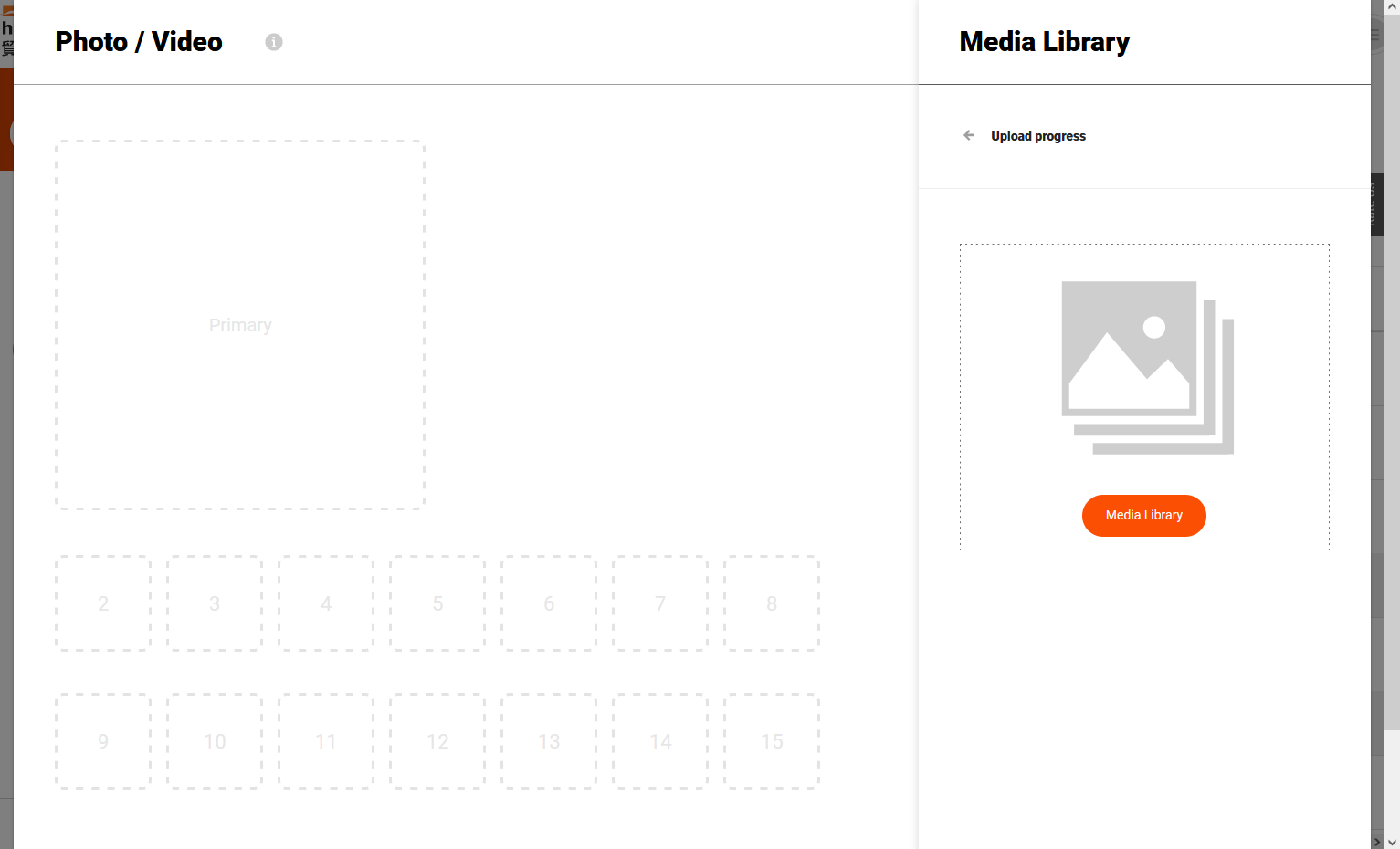 Click "Media Library" you will find media you uploaded before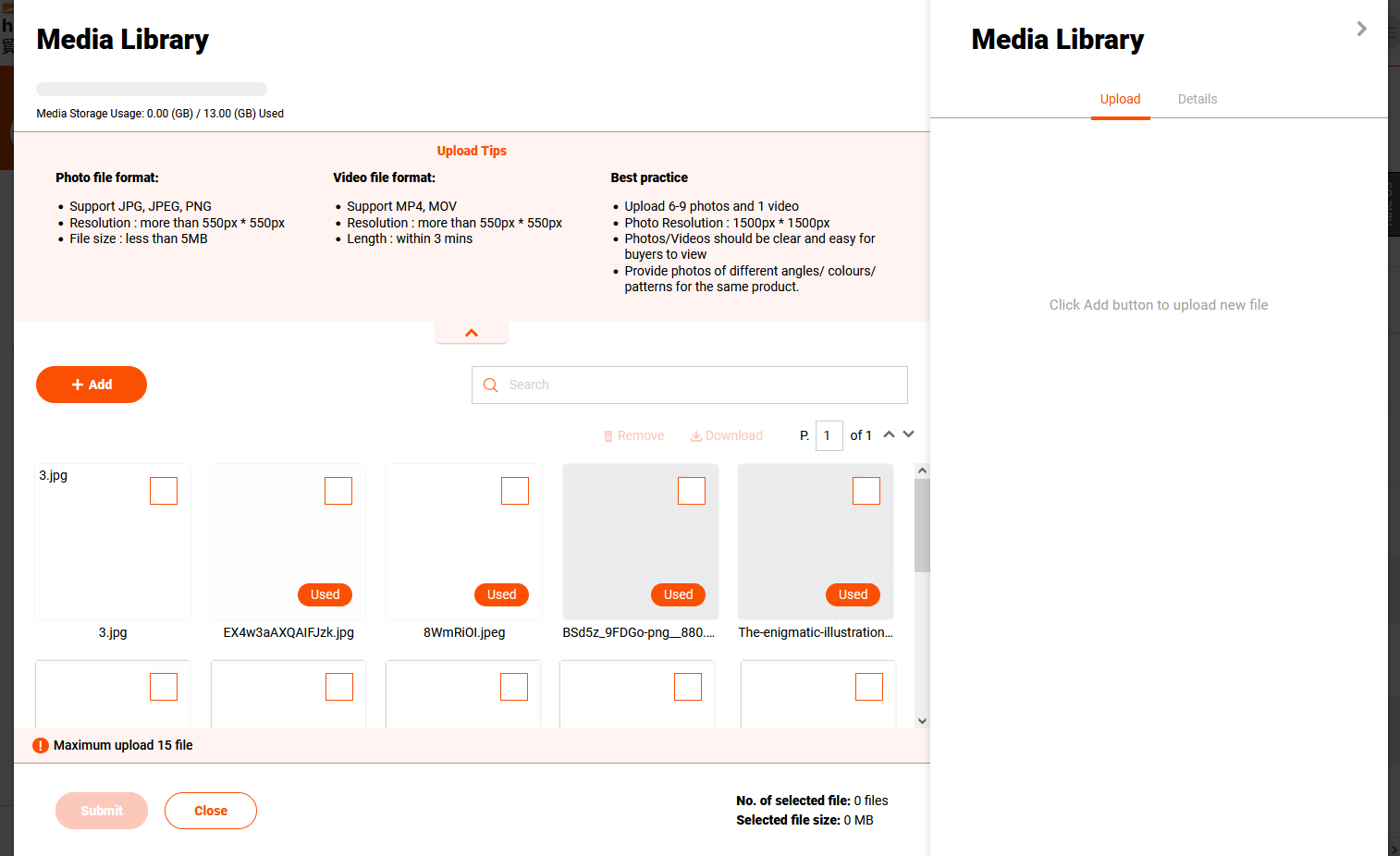 You may select images/photos/videos to reuse the media if needed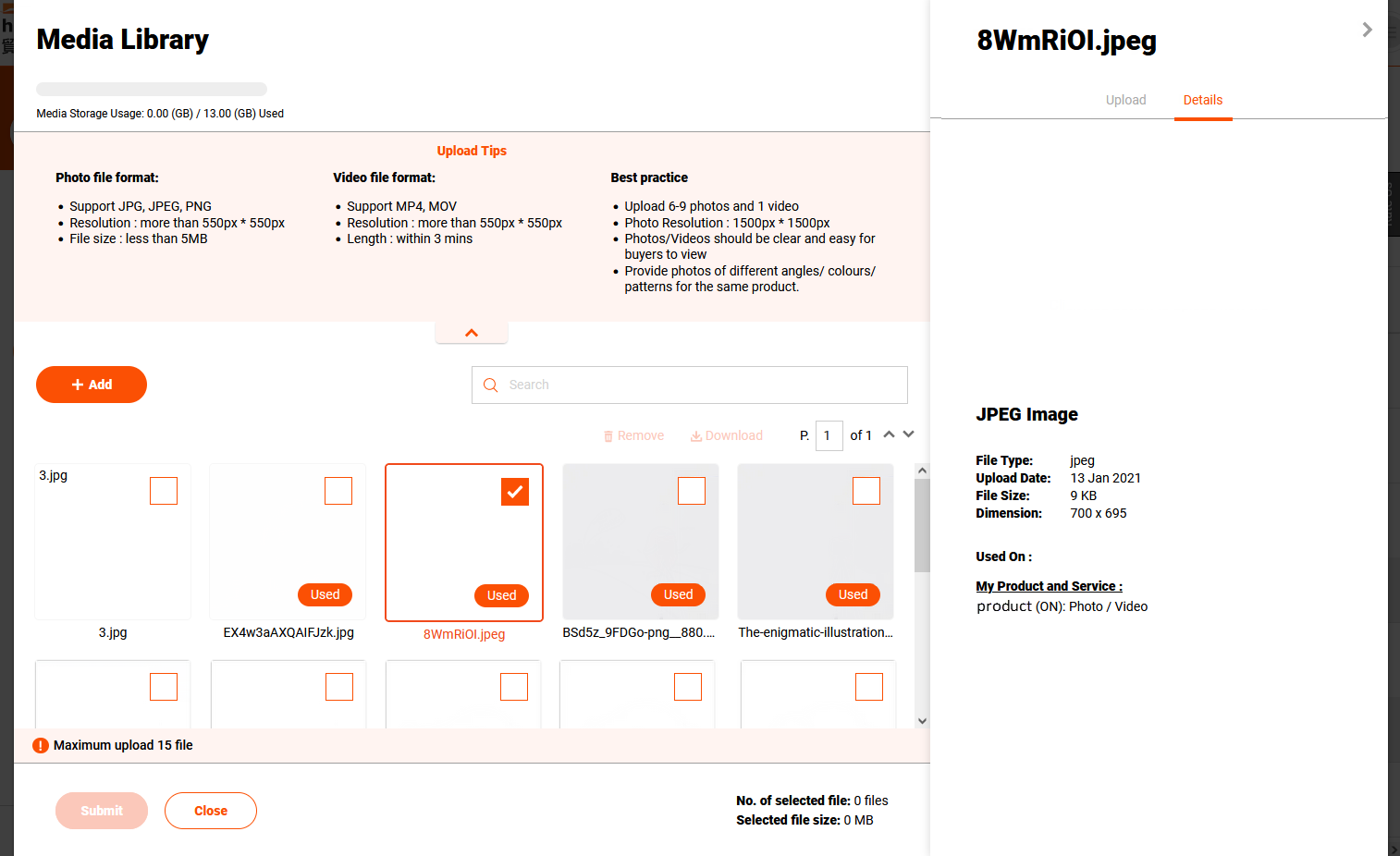 360 Product Photo

To upload 360 Product Photo,
please go to sirv.com register and generate the 360-product photo URL.
Copy the URL then paste it to "360 photo link", then continue uploading other photos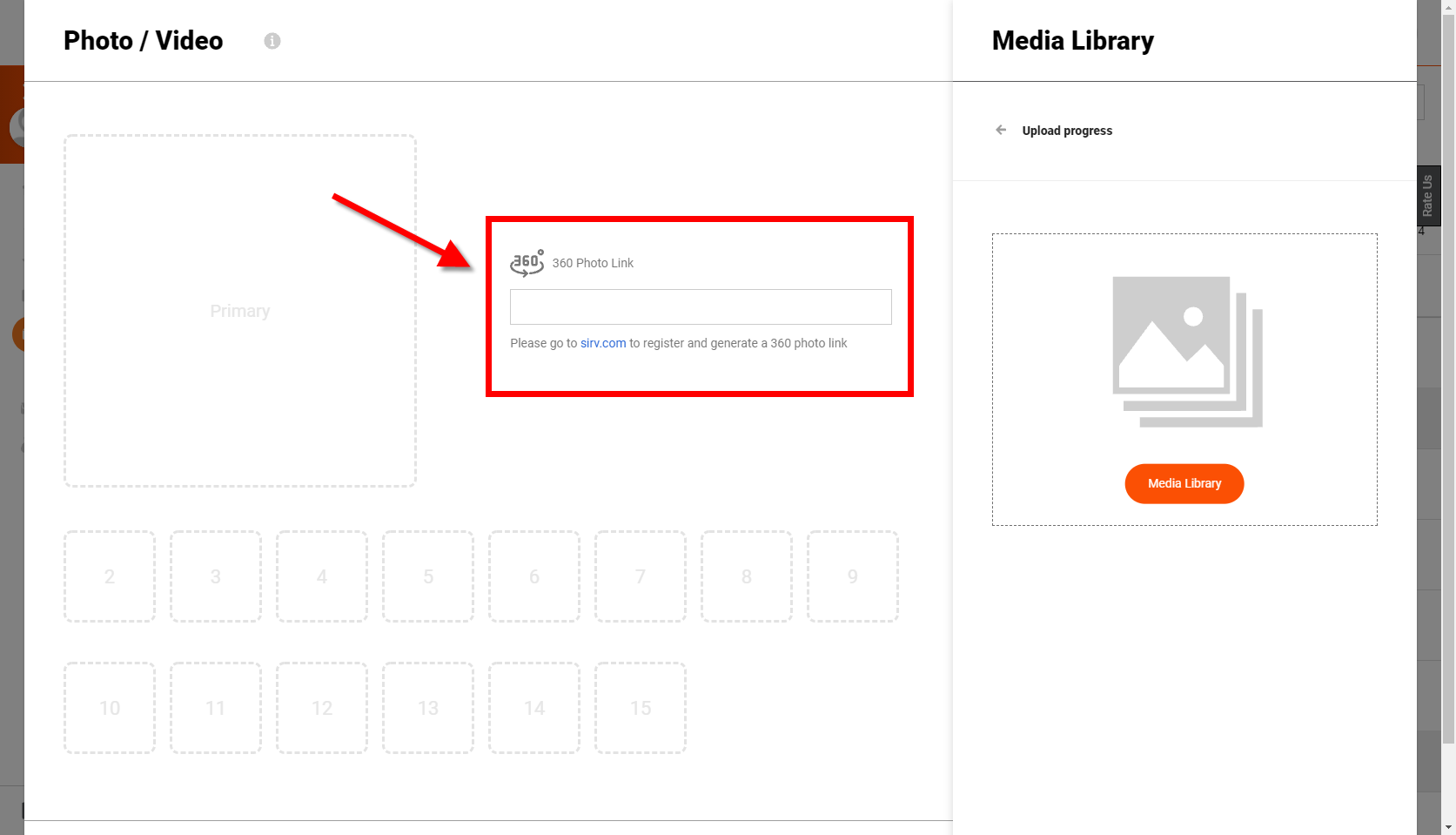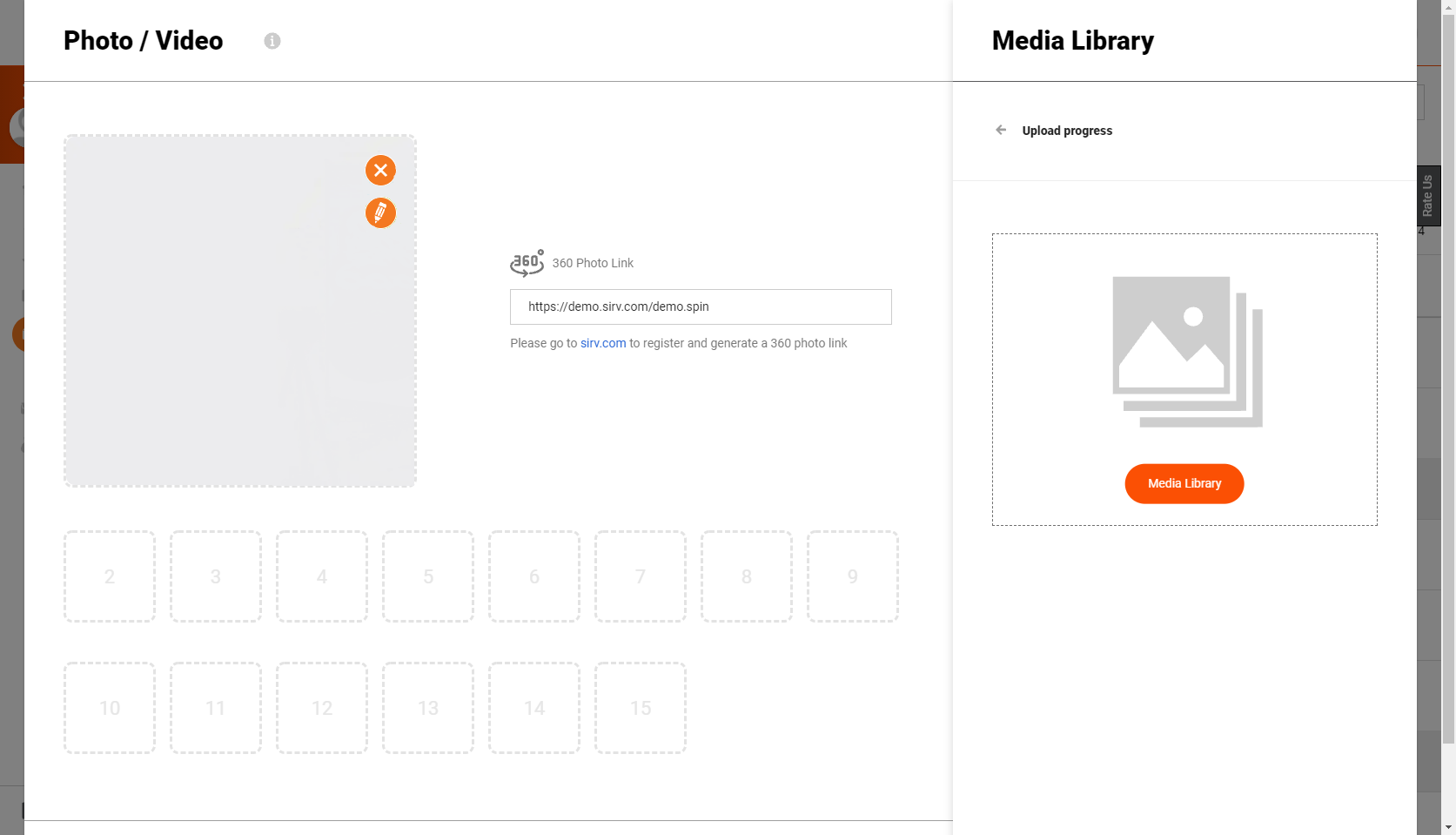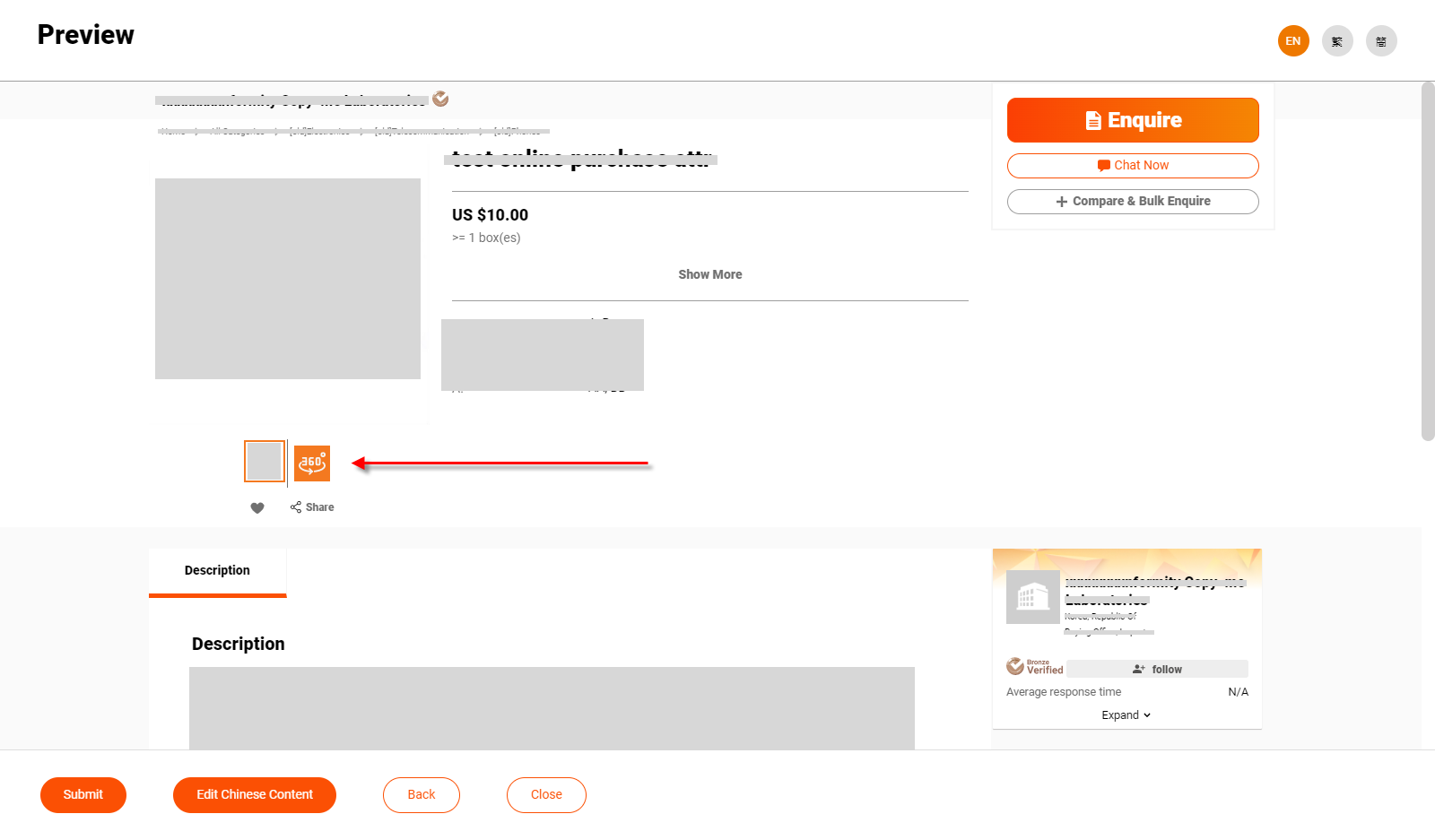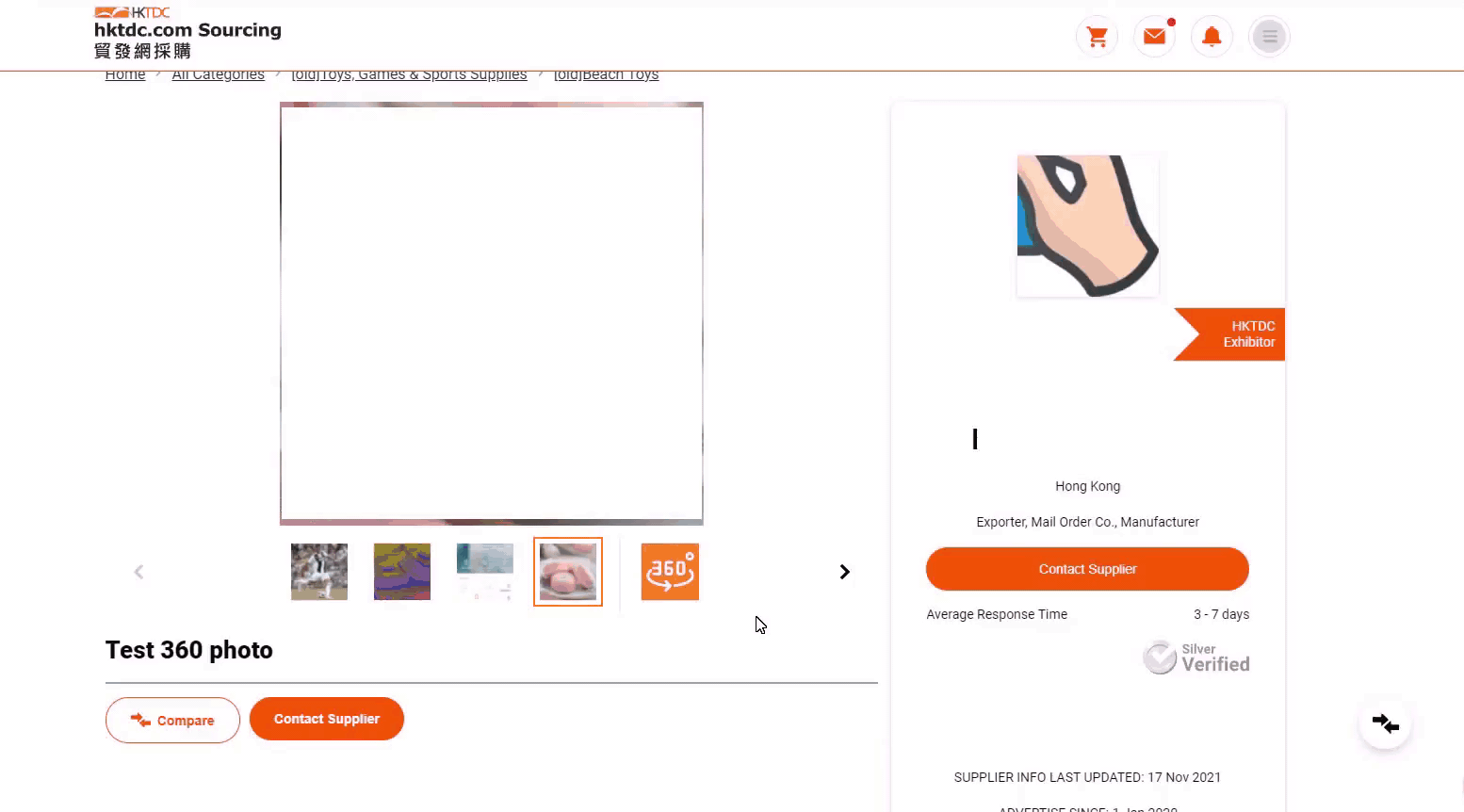 Disclaimer:

All information, trademarks, logos, graphics, videos, audio clips, links and other items appearing on this website ('Information') are for reference only and is subject to change at any time without prior notice and at the discretion of hktdc.com. (hereinafter 'hktdc.com', 'the company', 'us', 'we' or 'our').

hktdc.com shall not be liable for any damages (including but not limited to computer virus, system problems or data loss) whatsoever arising in using or in connection with the use of this website by any party. There may be links in this area, which allow you to visit the websites of other companies. These websites are not controlled by hktdc.com. hktdc.com will bear no responsibility and no guarantee to whatsoever Information displayed at such site