Video length 2 : 03
Upload new services

For your services, you can upload some basic information such as service name, category, price, keyword tags and service description. These will help buyers to understand what services your company is providing.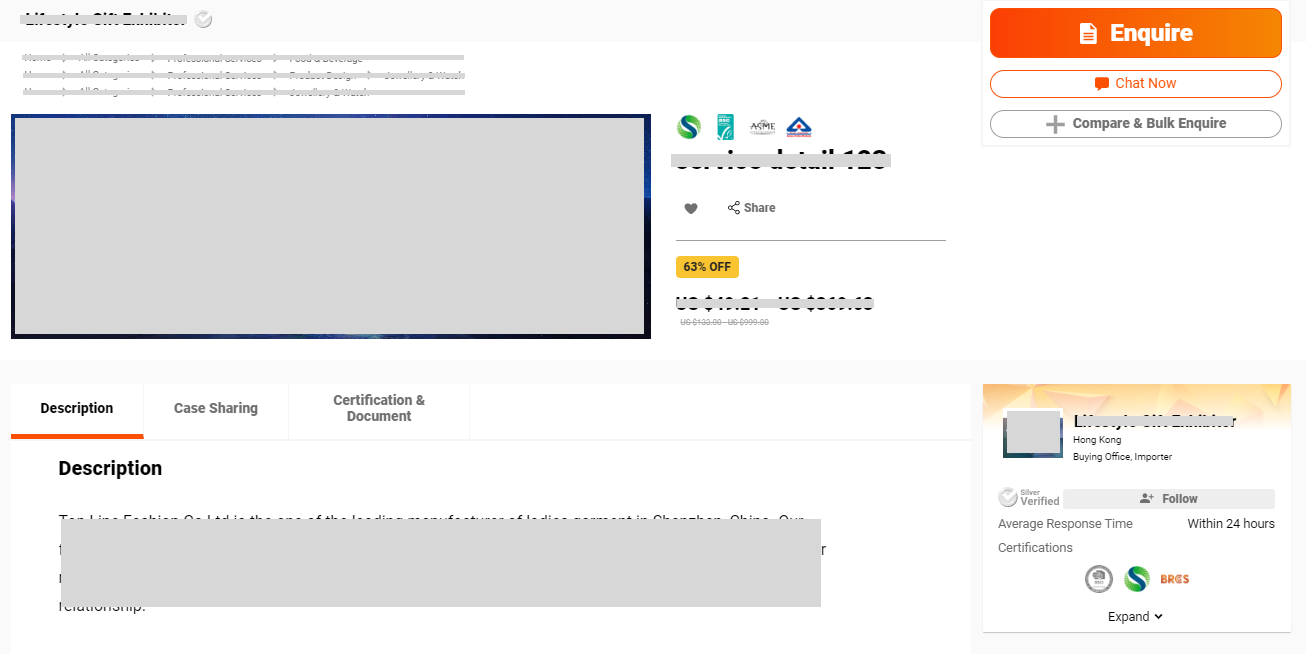 Present your service differently
However, are you struggling to promote your services online? Do you want to try another way of showcasing your services to persuade potential buyers instead of just showing your company background and details of your services?
On hktdc.com Sourcing, you can present your service by sharing satisfactory testimonies and stories from past customers.
To upload Cover Photo / Thumbnail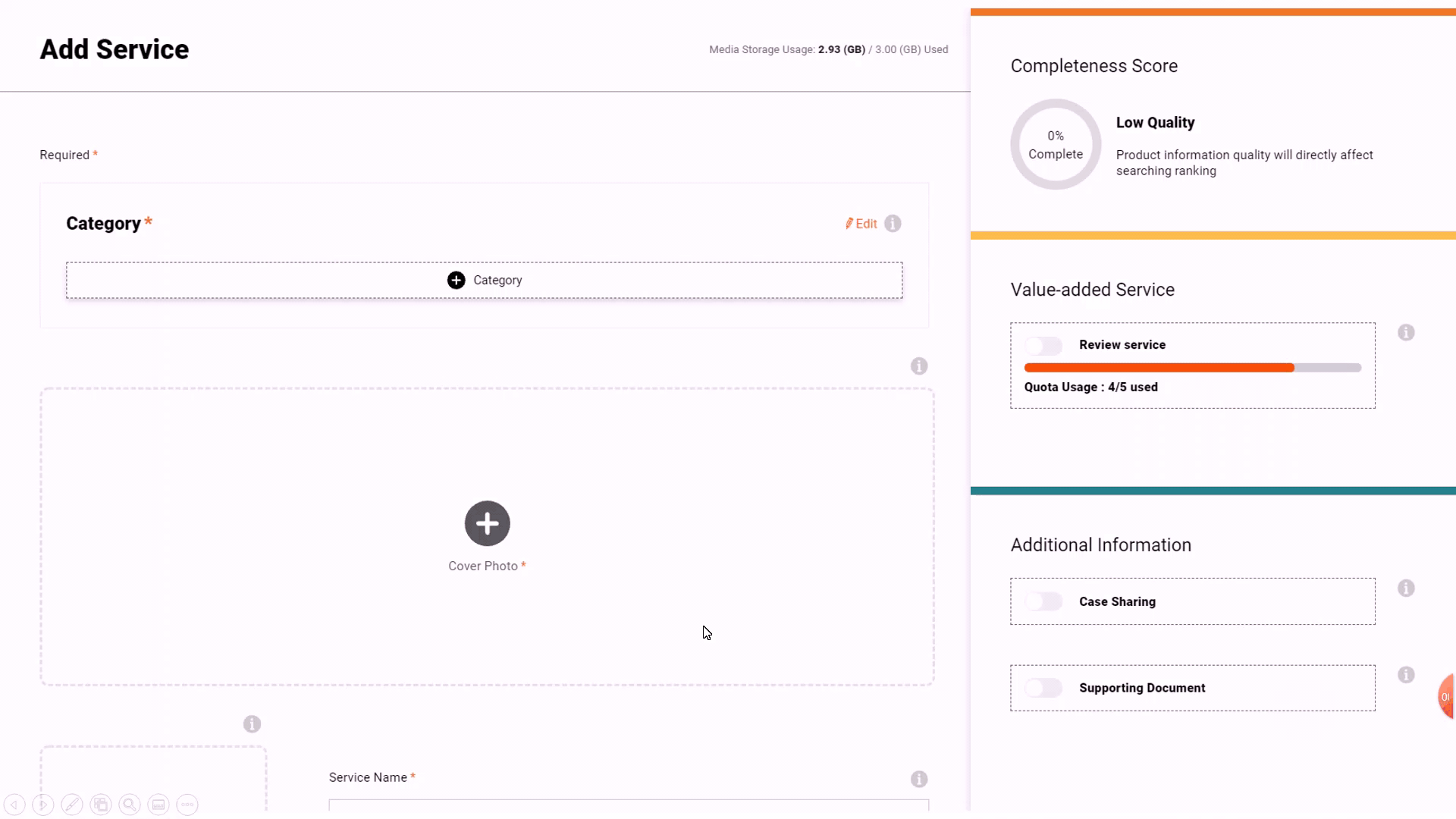 Success stories
By sharing success stories of your services, buyers will get a better understanding of your services from a different perspective. They can learn about your company's performance from your feedback of satisfied customers.
After receiving permission from your customer to share their story, you can upload the following information:
(i) Title
Give your success story a short and precise title.
(ii) Photo/Videos
Upload photos/videos to better illustrate your success story.
To upload the thumbnail for your video in Case Sharing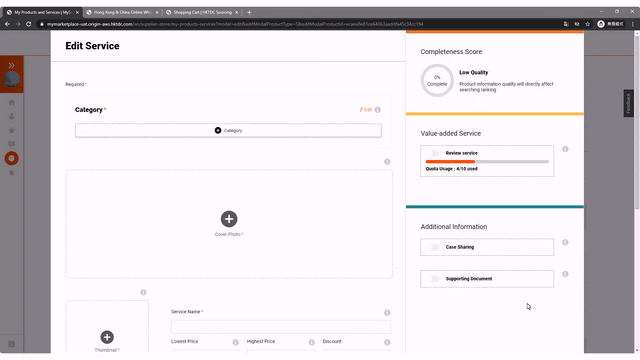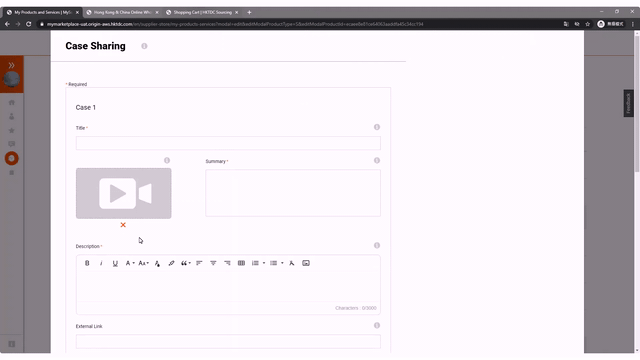 (iii) Summary
Give your story a brief introduction or summary to attract potential buyers to expand the section and read more about the details of the story.

(iv) Description
You can include the following information to better tell the story:
Who was your customer?

What were the requirements of the customer?

What strategies or plans did your company implement to fulfil their requirements?

What techniques or technologies did your company utilise in this project?

Were there any difficulties in this project? How did your company tackle it?

What were the results of the project?

Quote(s) from the customer about your service and company

(v) External link (optional)
You can include external link(s) that can help buyers to learn more about this success story.


Completeness Score
On the right column, Completeness Score reveals how much information has been provided.
The higher the score, the more adequate is your information.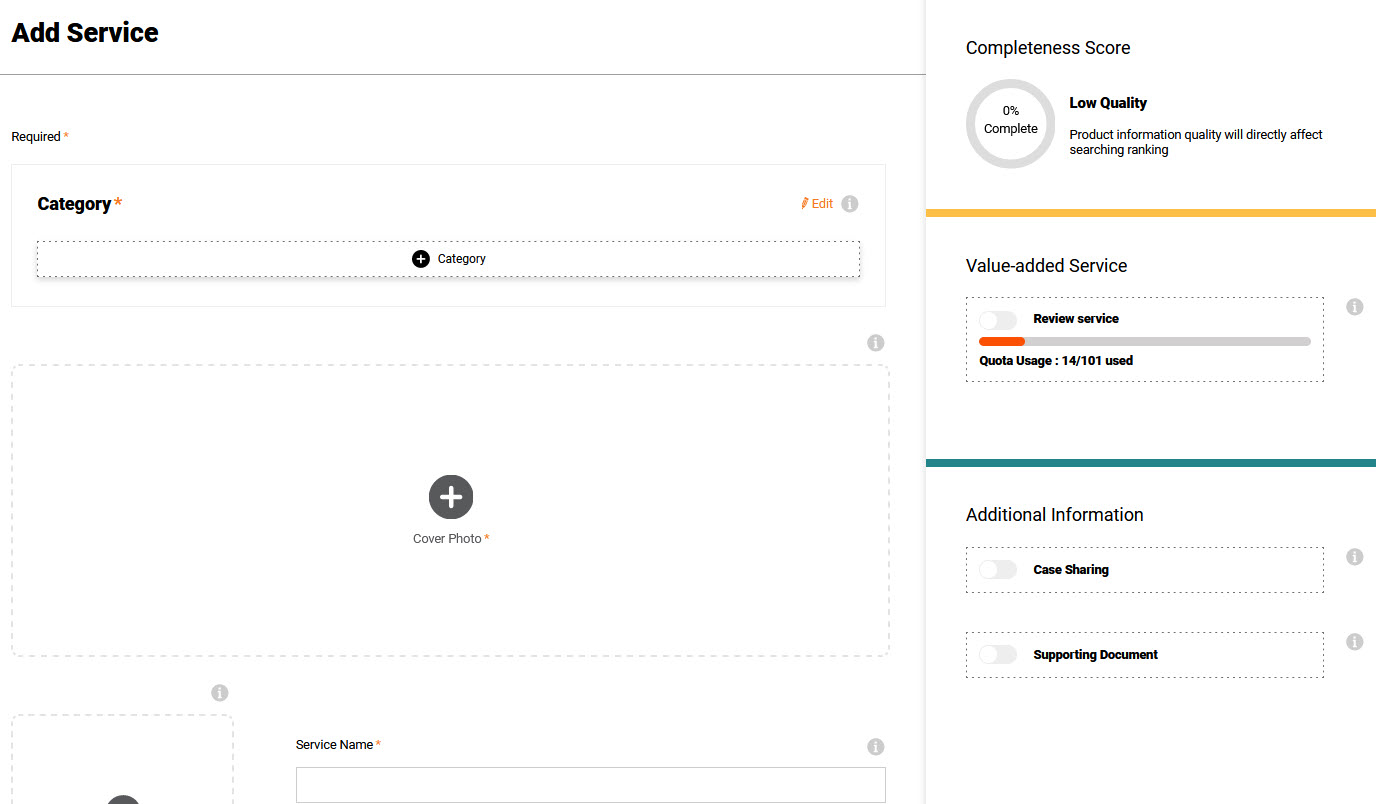 You may easily find Media Storage Usage in "My Dashboard", "Manage store profile" and "upload product /service page"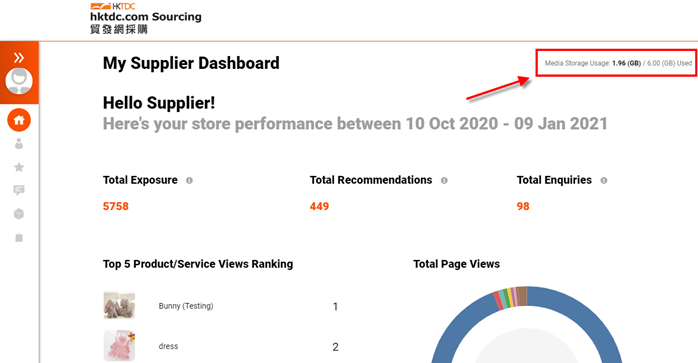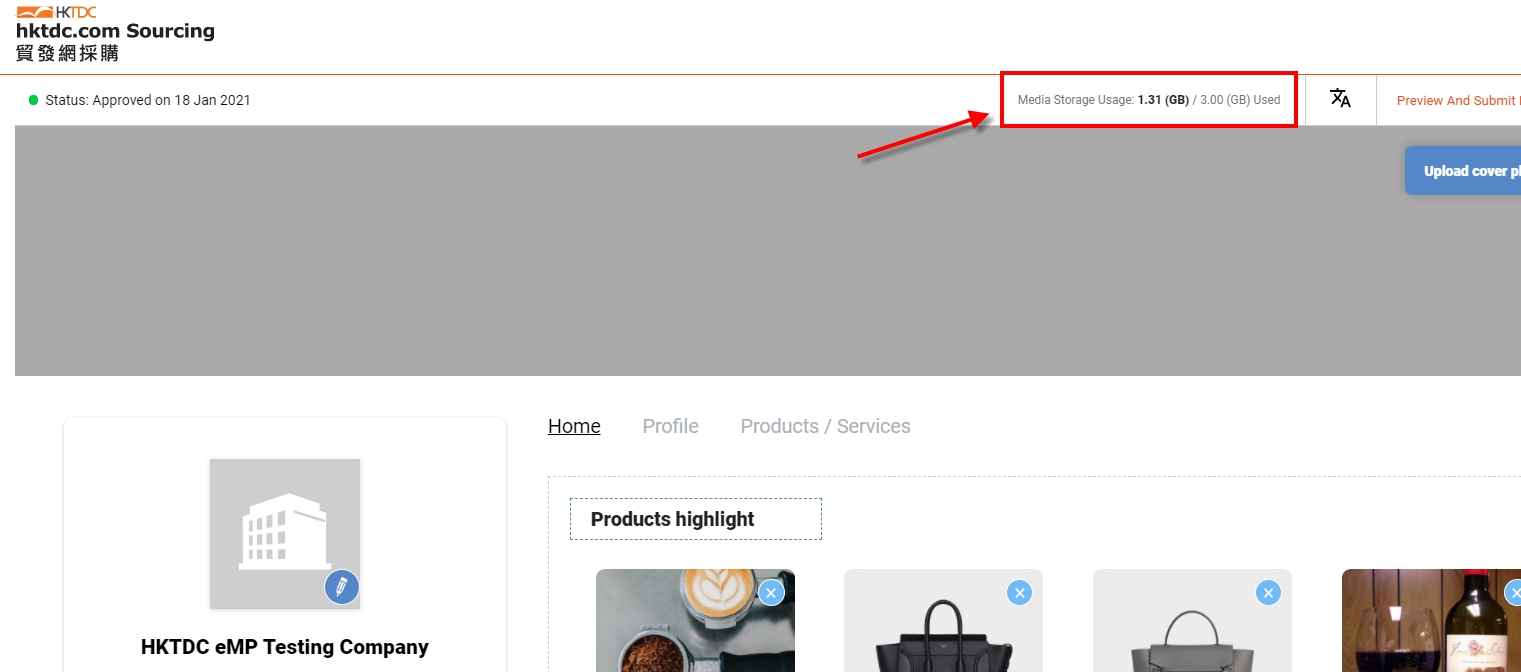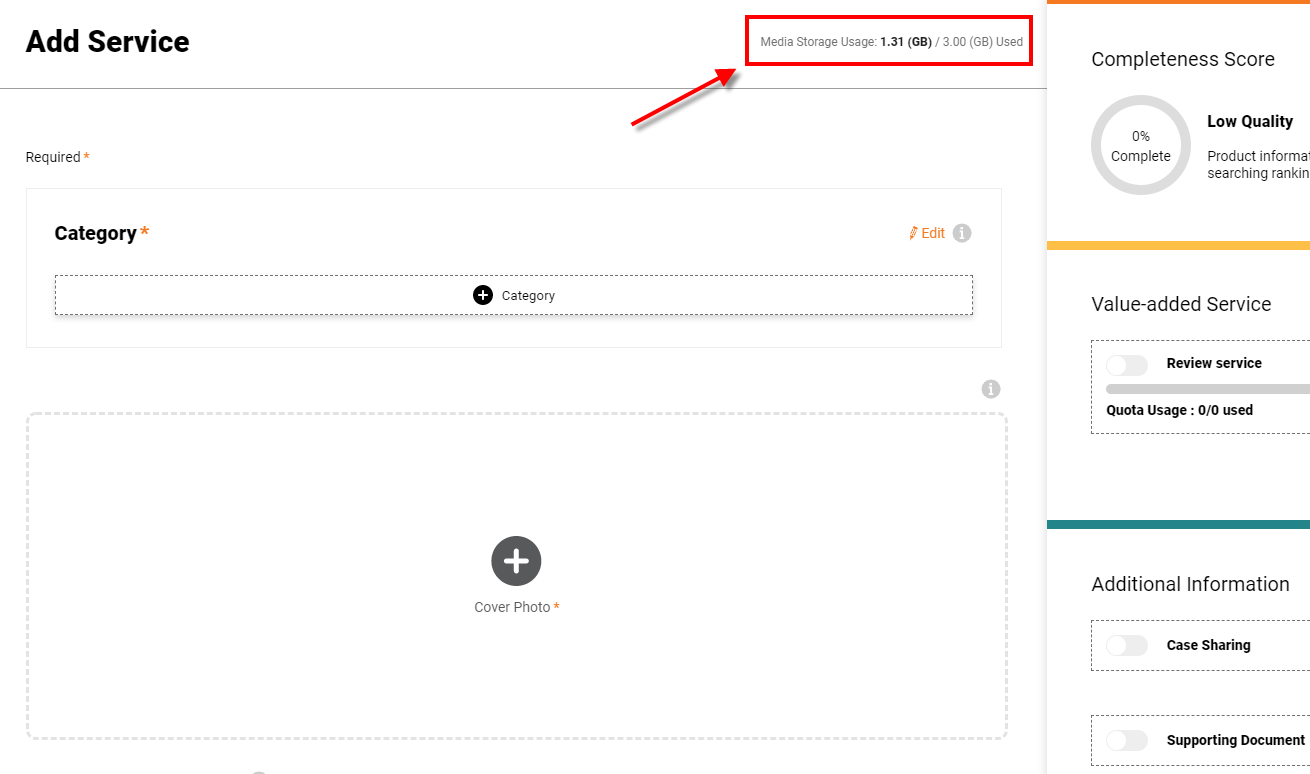 Disclaimer:
All information, trademarks, logos, graphics, videos, audio clips, links and other items appearing on this website ('Information') are for reference only and is subject to change at any time without prior notice and at the discretion of hktdc.com. (hereinafter 'hktdc.com', 'the company', 'us', 'we' or 'our').
hktdc.com shall not be liable for any damages (including but not limited to computer virus, system problems or data loss) whatsoever arising in using or in connection with the use of this website by any party. There may be links in this area, which allow you to visit the websites of other companies. These websites are not controlled by hktdc.com. hktdc.com will bear no responsibility and no guarantee to whatsoever Information displayed at such site