Batch Upload
To upload multiple products/services in one go, please log in and click on "Product & Service" in "My Supplier Dashboard"
Batch upload allows you to upload a maximum of 300 products/services at once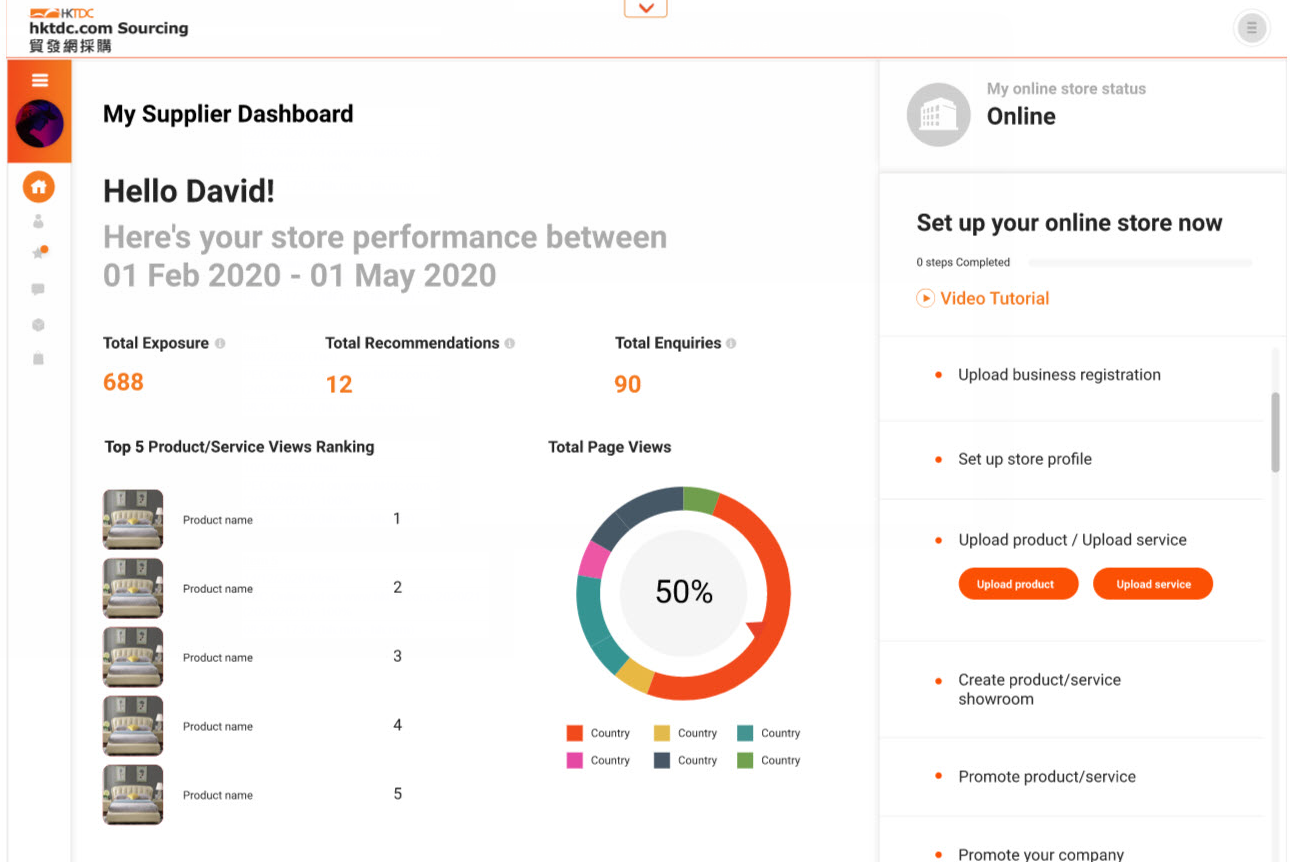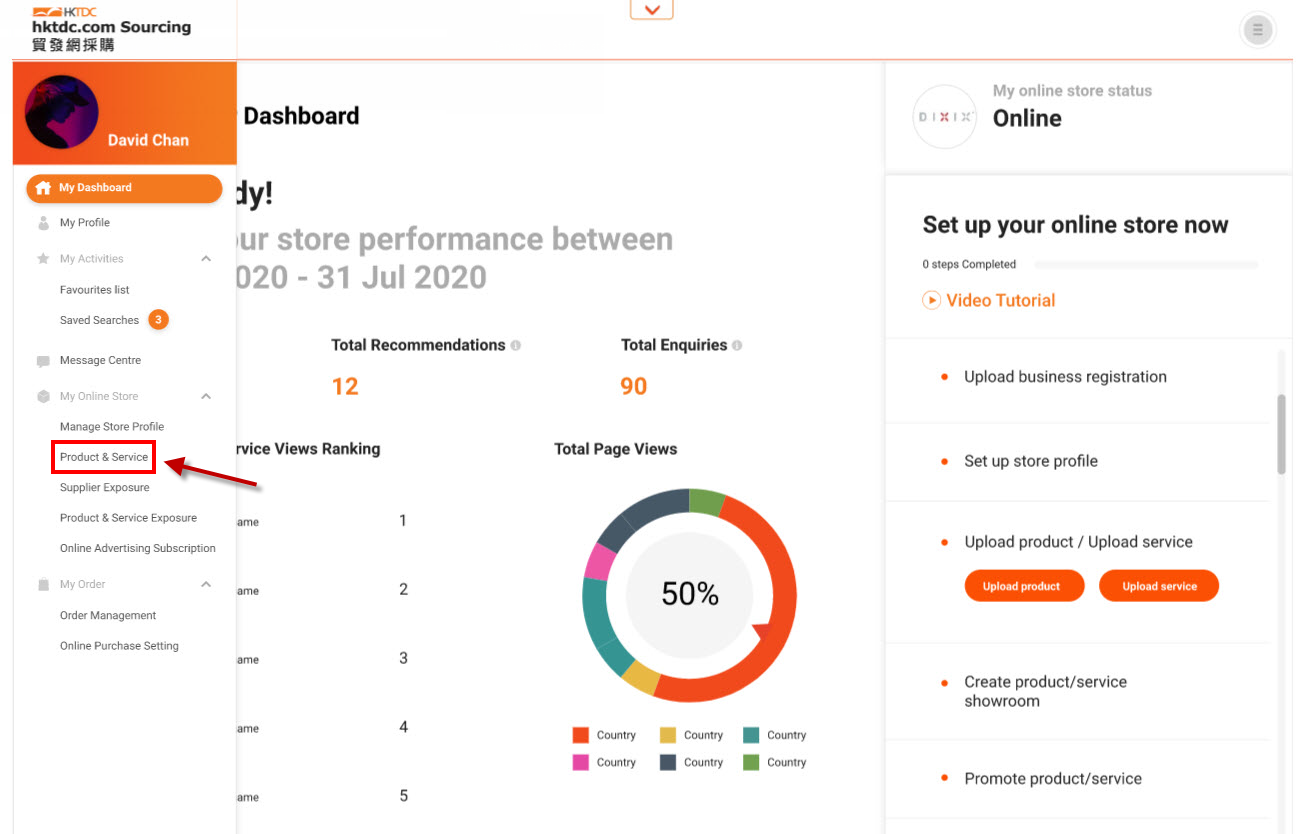 Click "Batch Upload" at the top right corner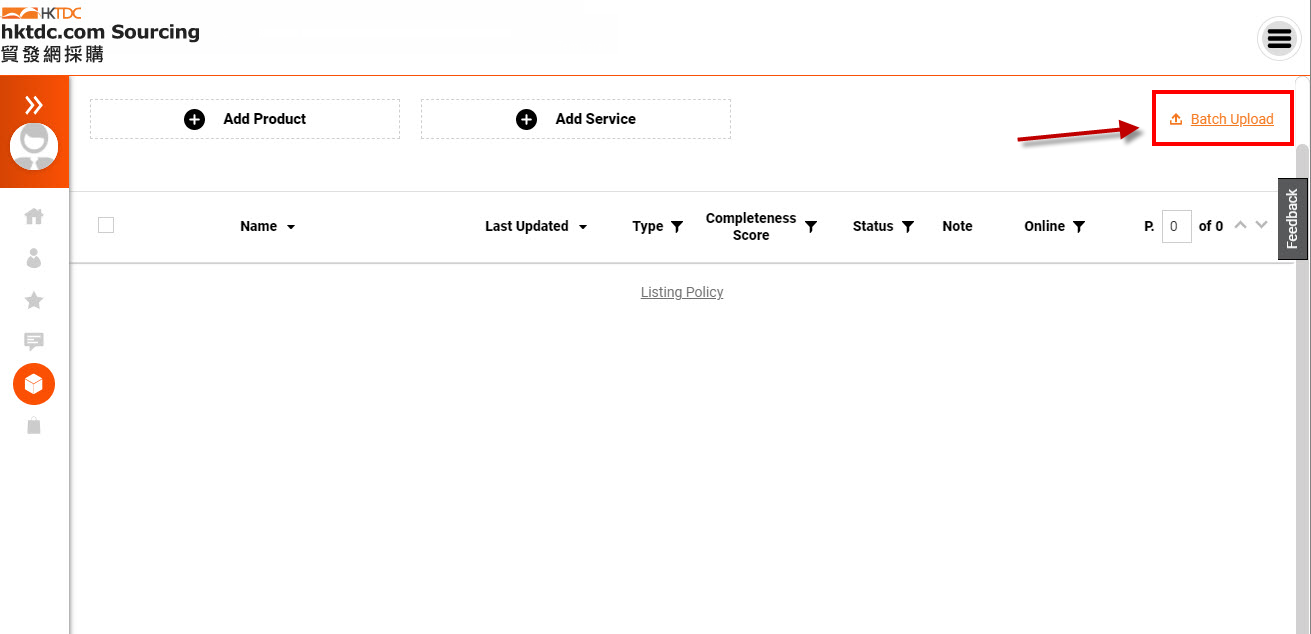 Download the Excel Template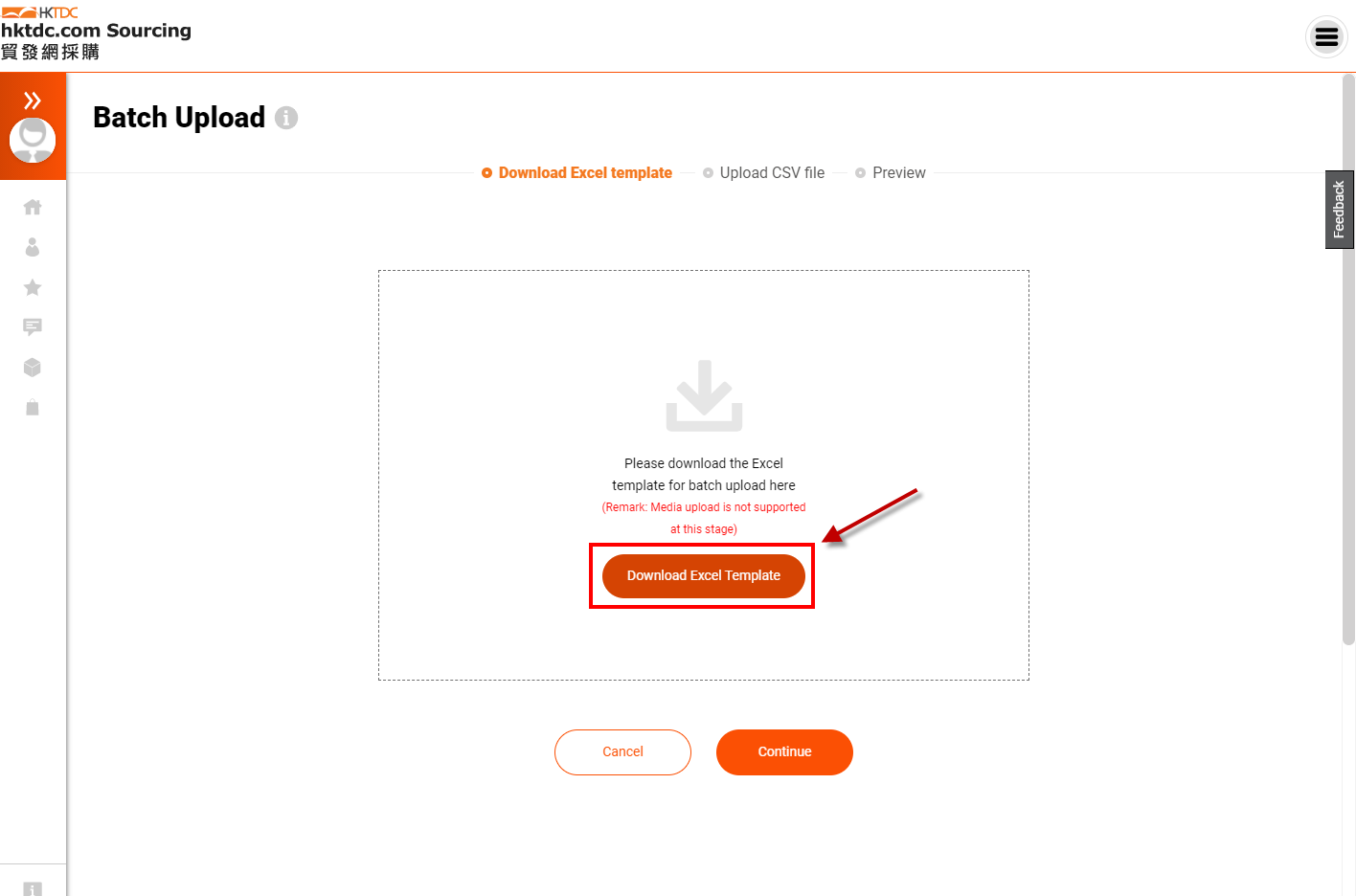 1. Open the excel template
2. Read the guideline carefully
3. Click "Enable Editing" if the file you opened is read only
4. Fill in as much information as you can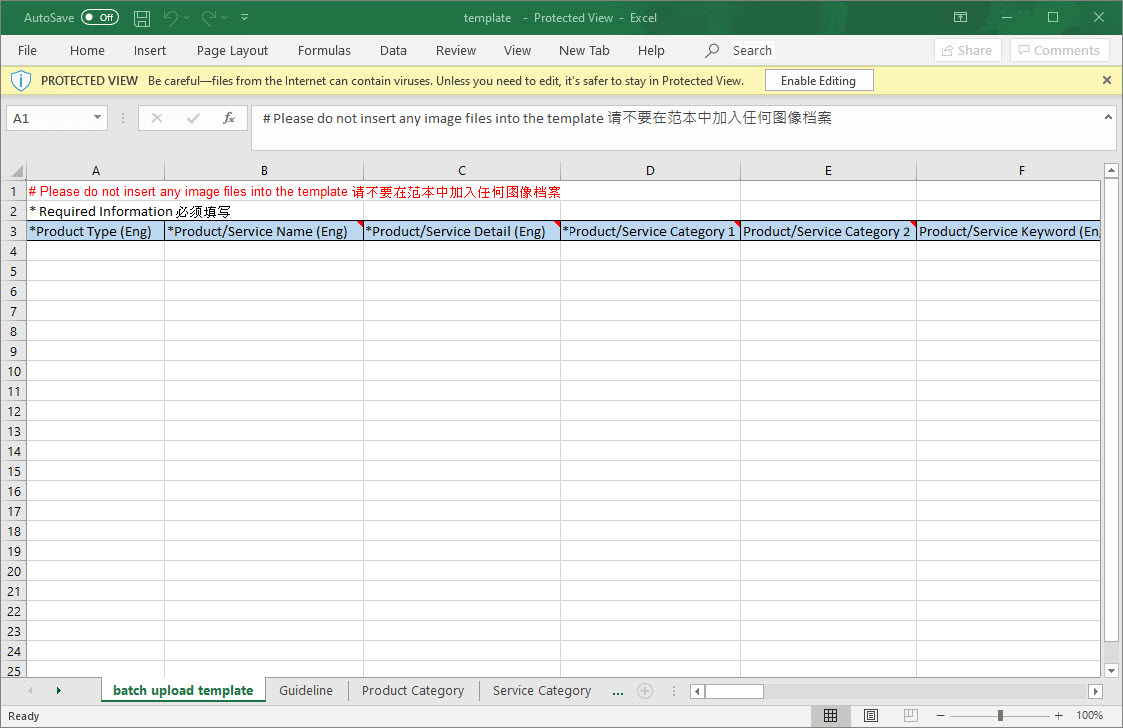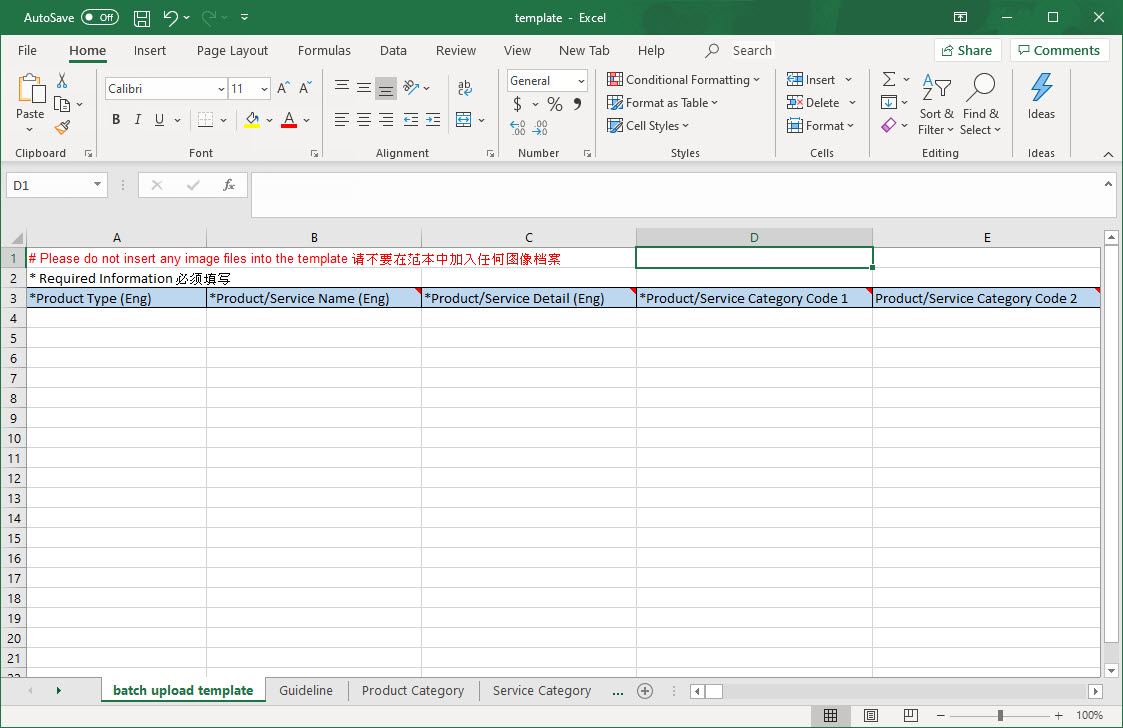 *Do not insert any image files into the template
For Product/Service category (column C, D and E), please fill in the CODE as shown in the sheet "Product Category" and "Service Category"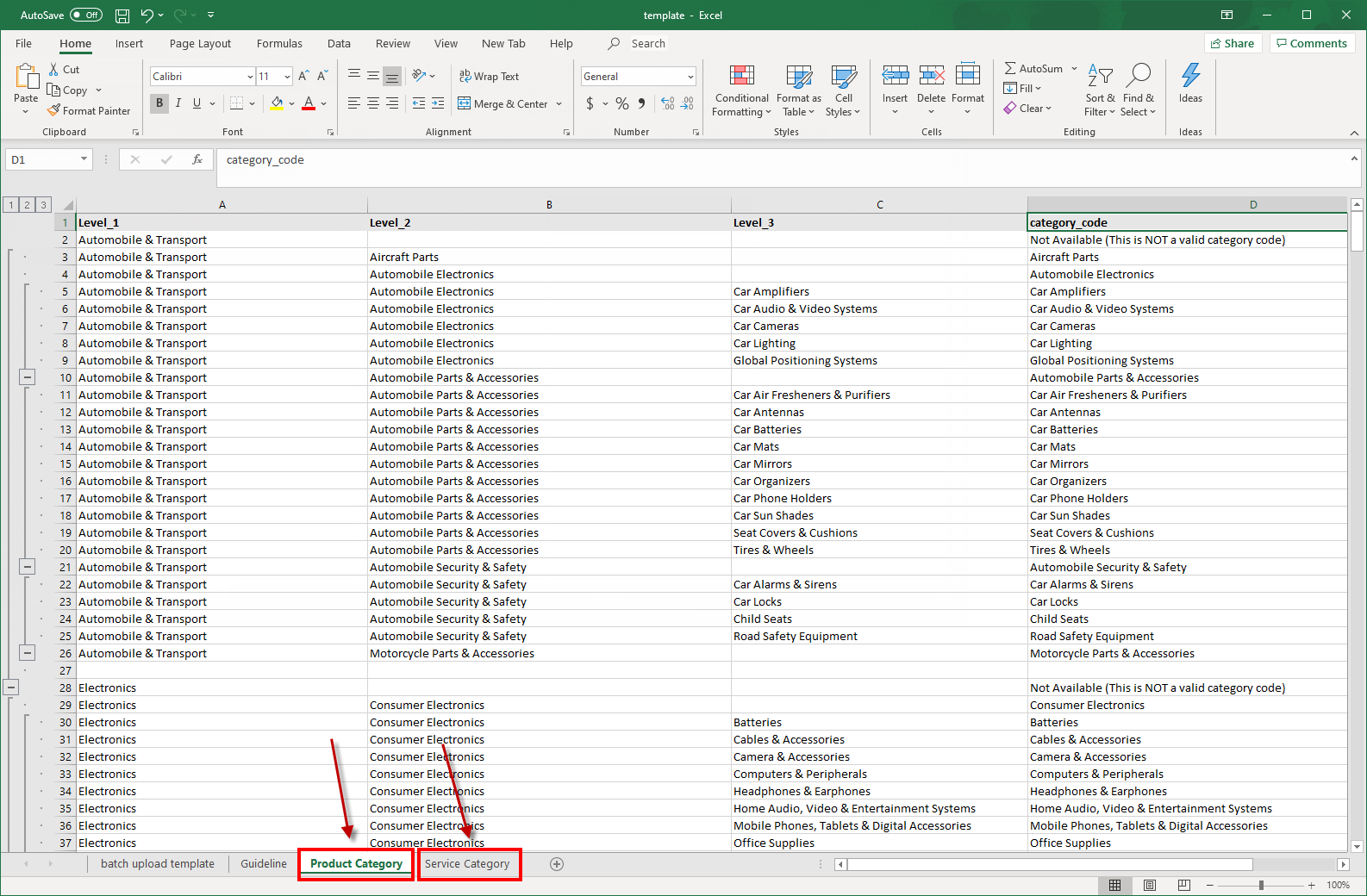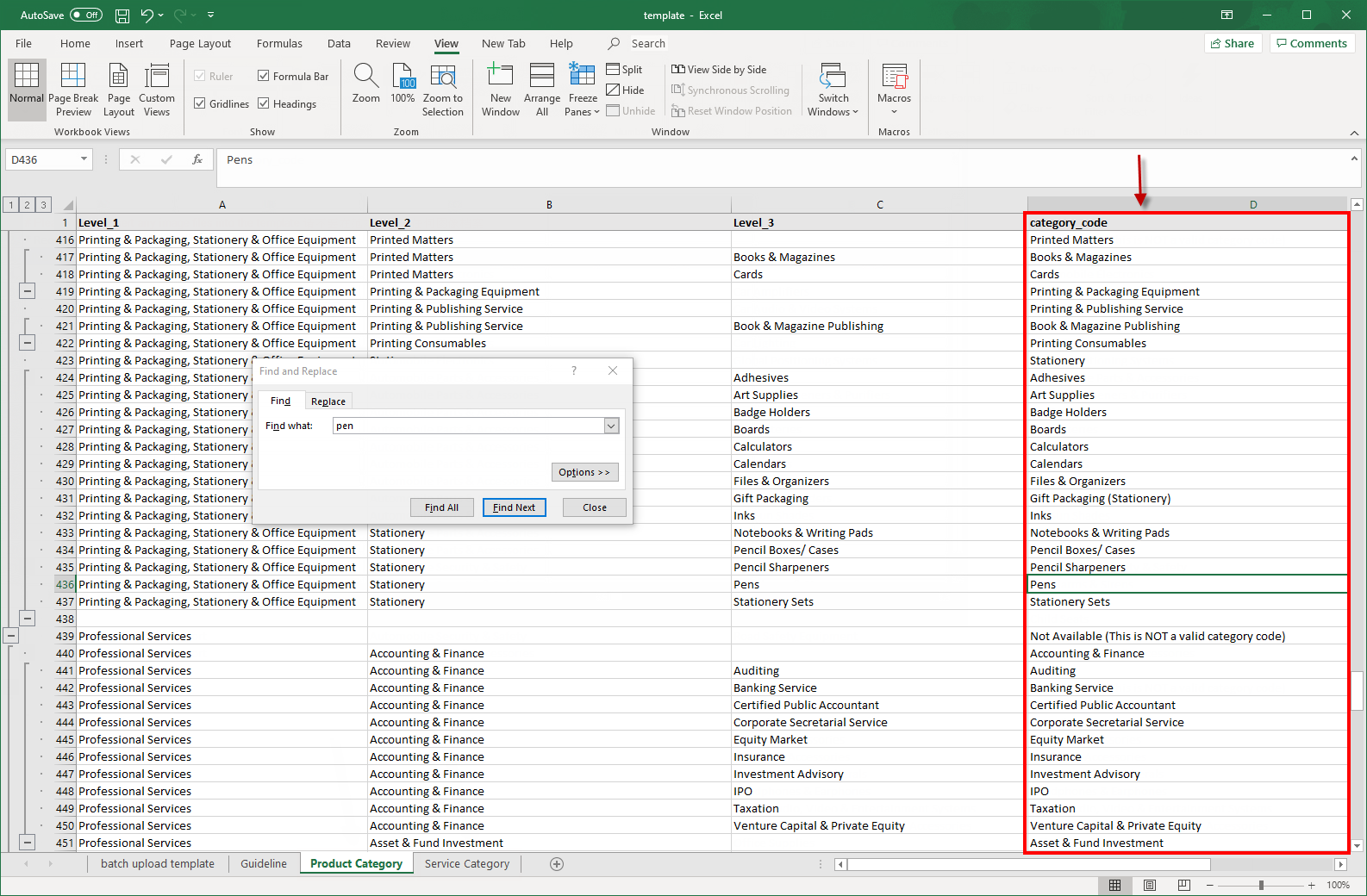 After filling all the information, please use the "Save As" function and save the file as a CSV file
*Only support uploading CSV file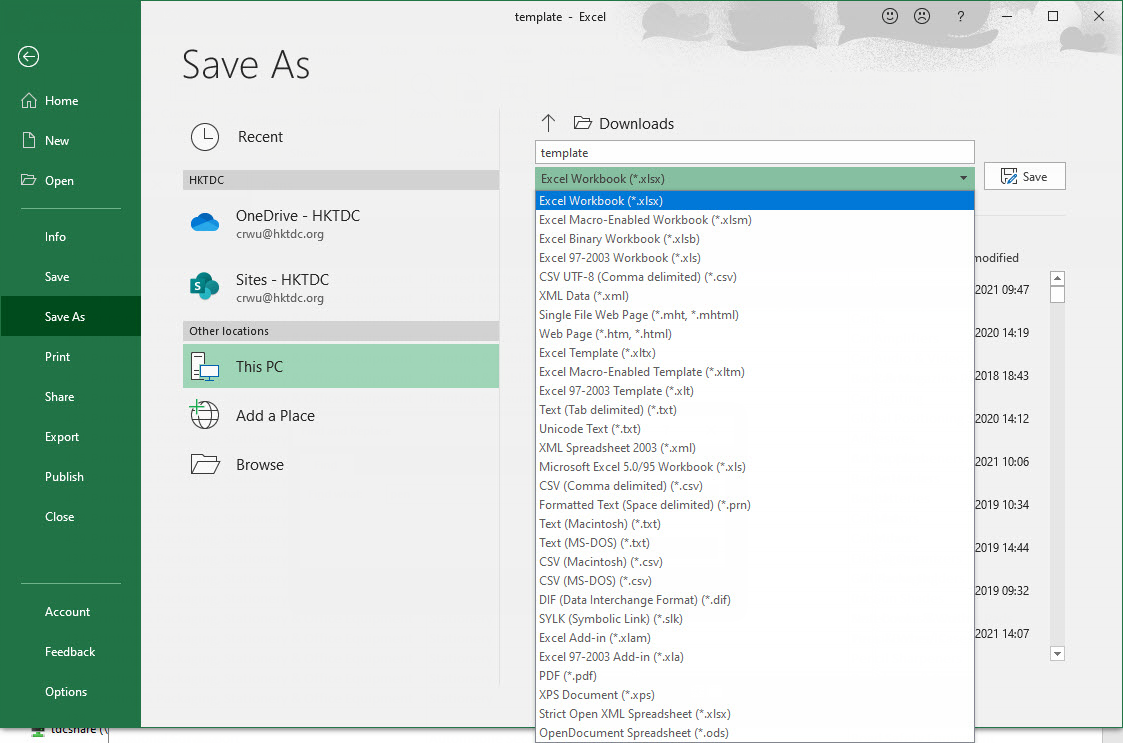 Then back to hktdc.com Sourcing, click "Continue" to move to the next step "Upload CSV file"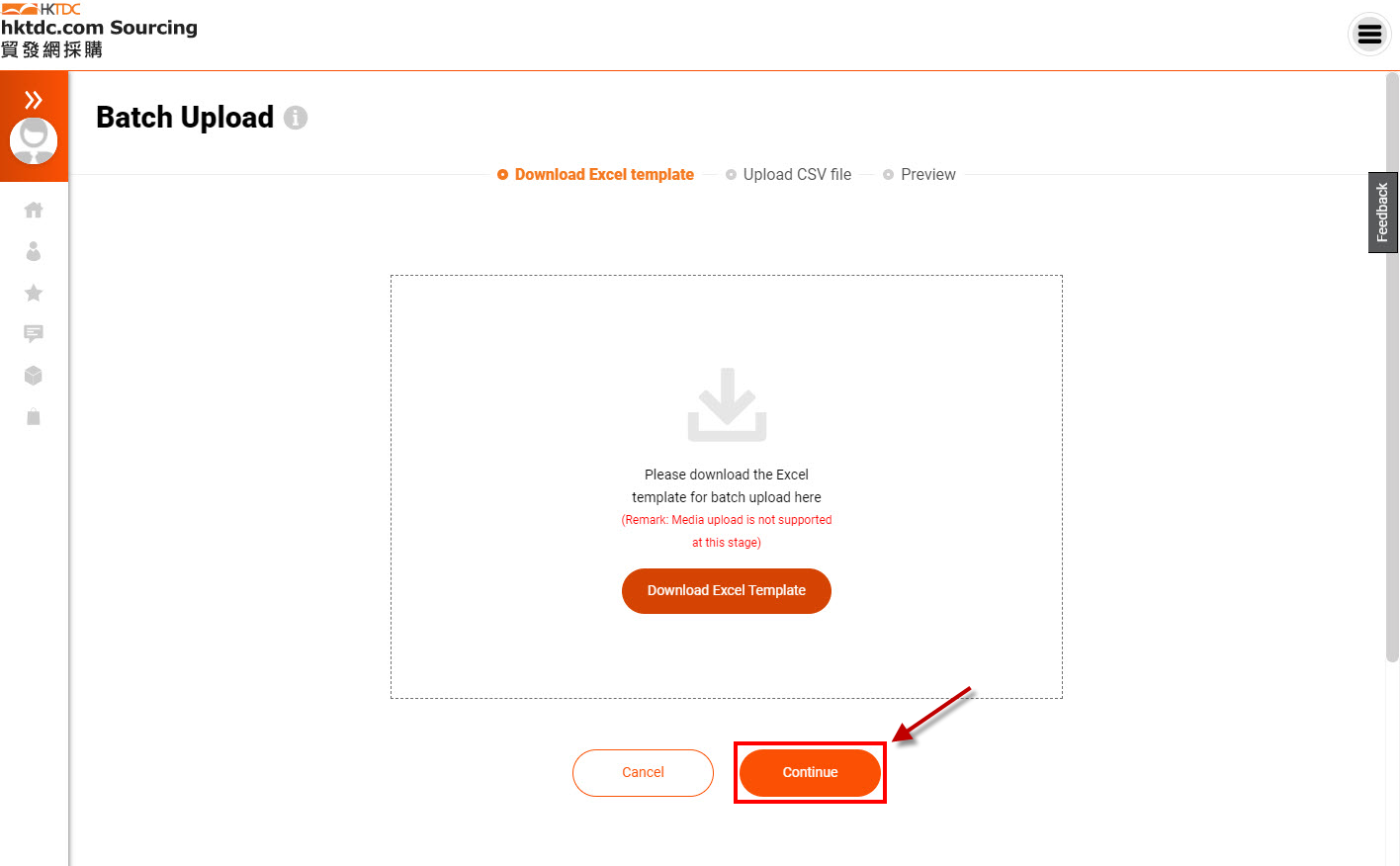 Select and upload the CSV file you have just saved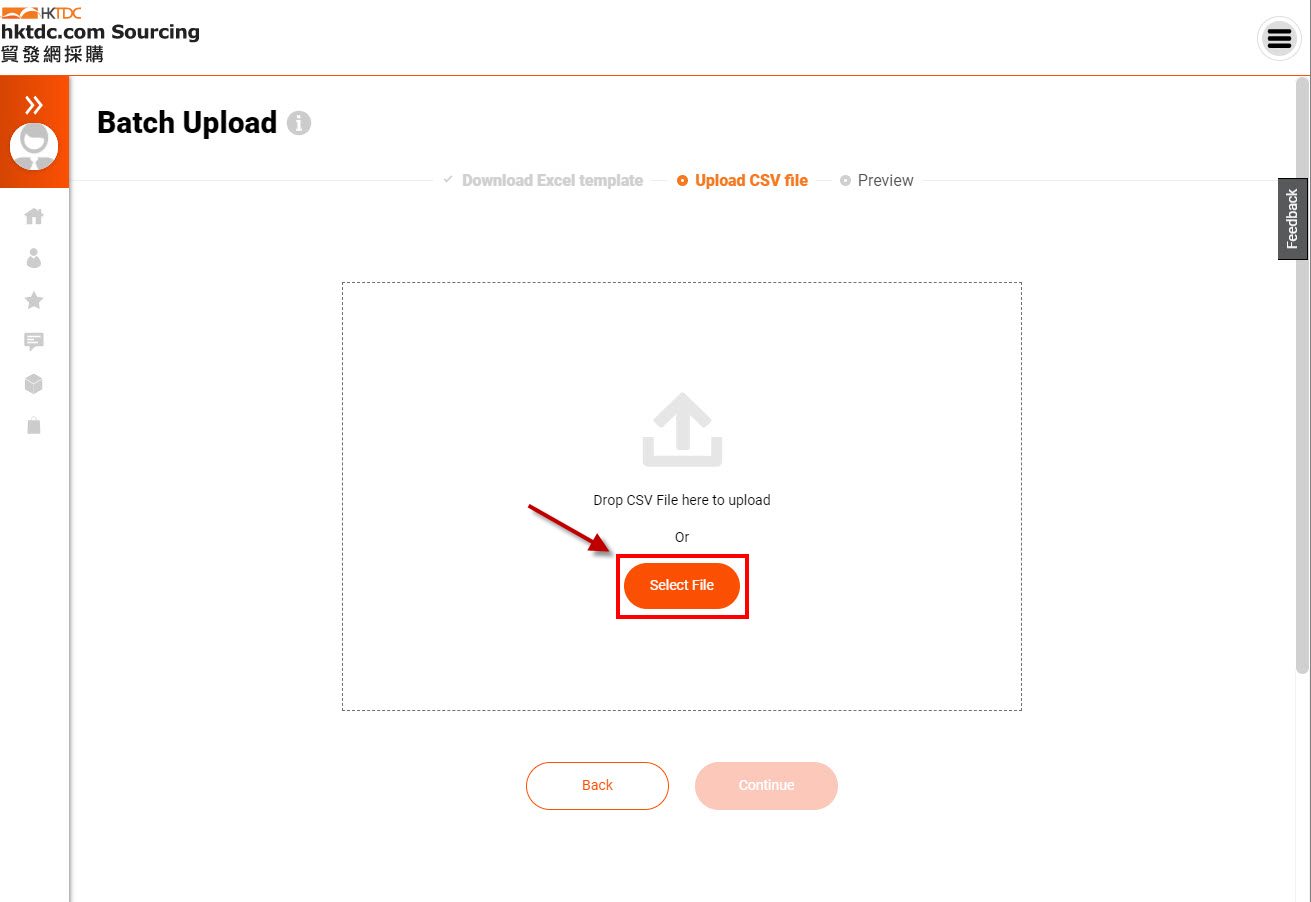 Select the CSV file
*Please remember to save excel as a CSV file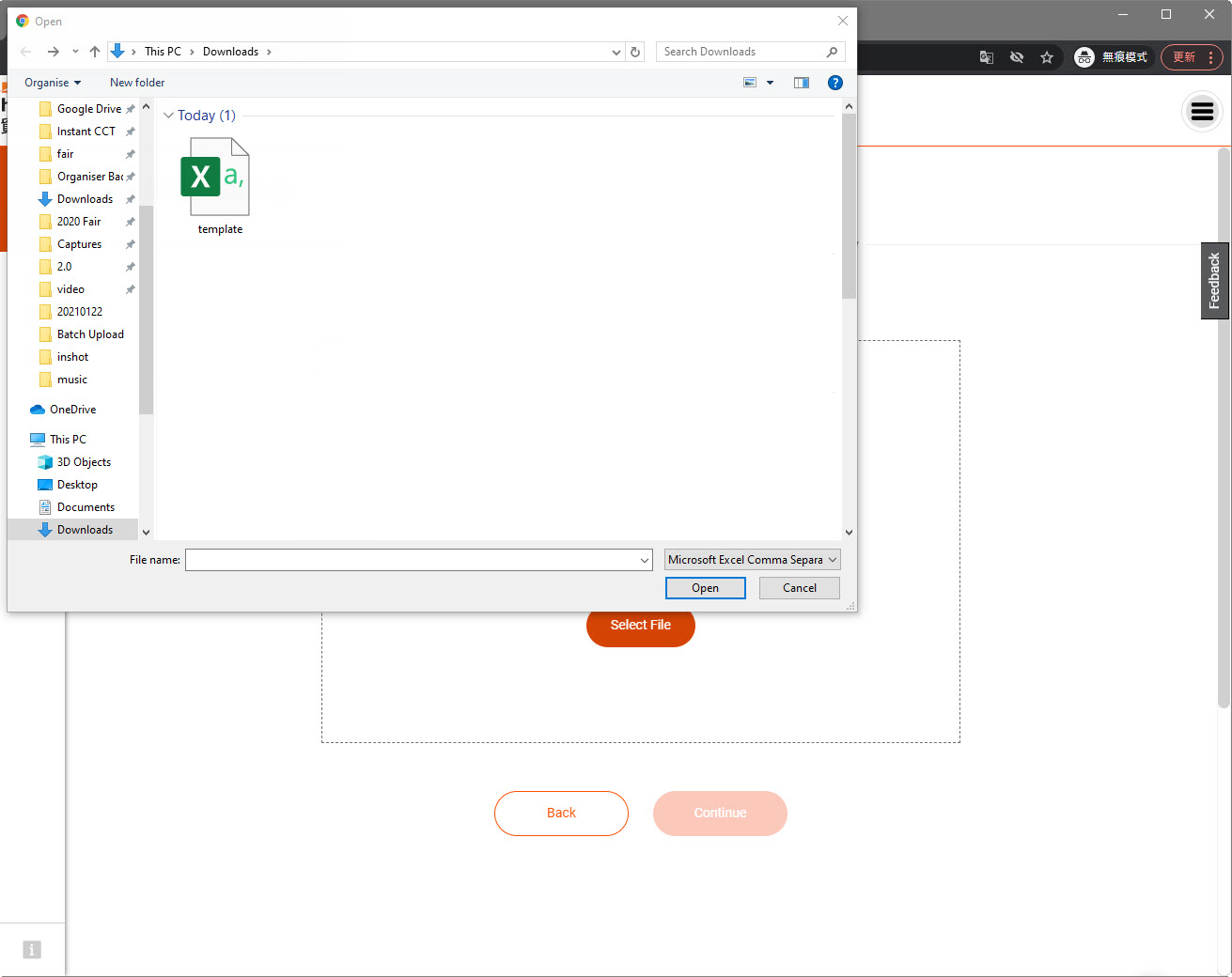 Click "Continue" to upload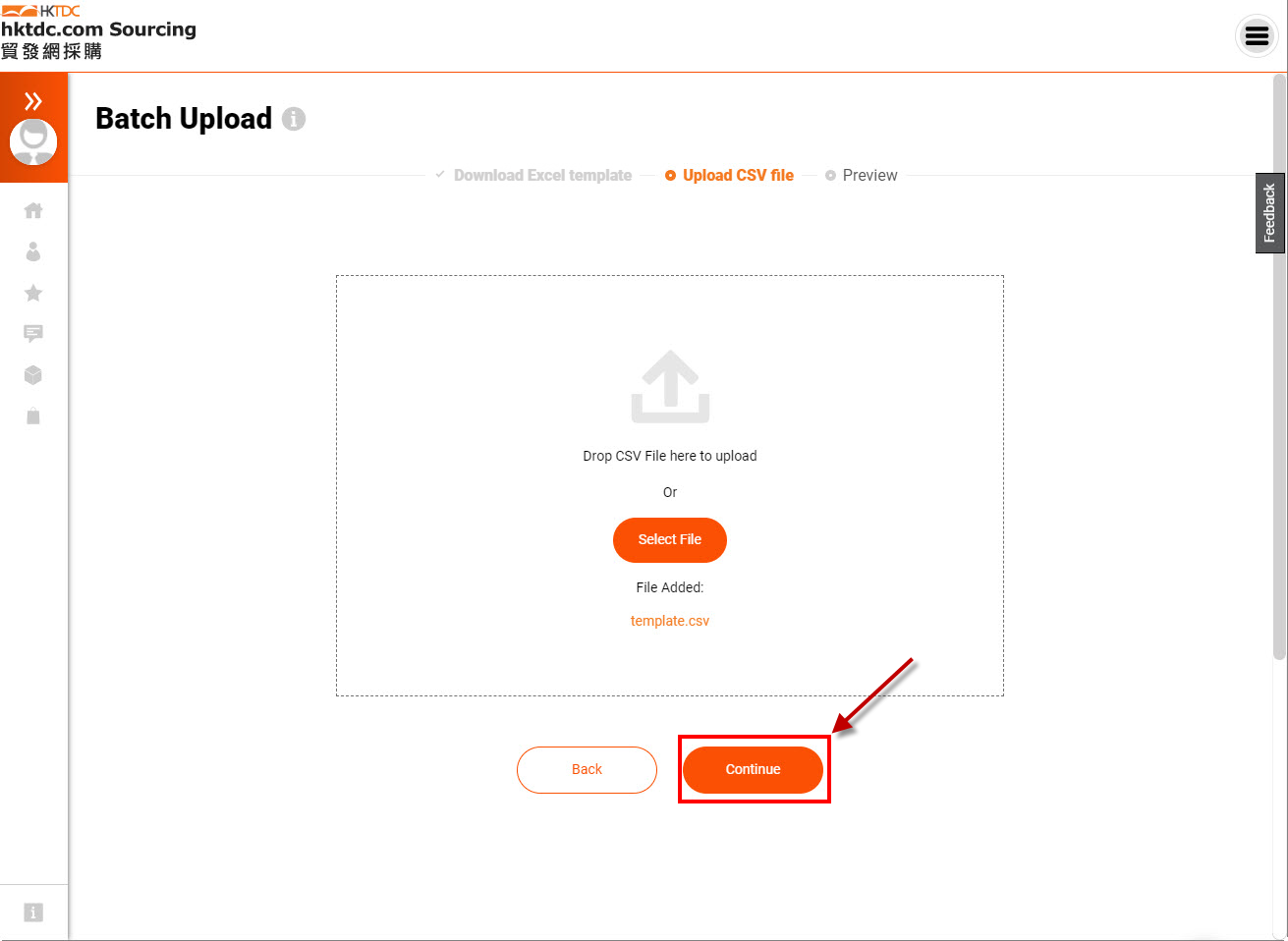 If there is any invalid information, please follow the suggestion shown on the system, correct the information at the same CSV file and reupload the file again.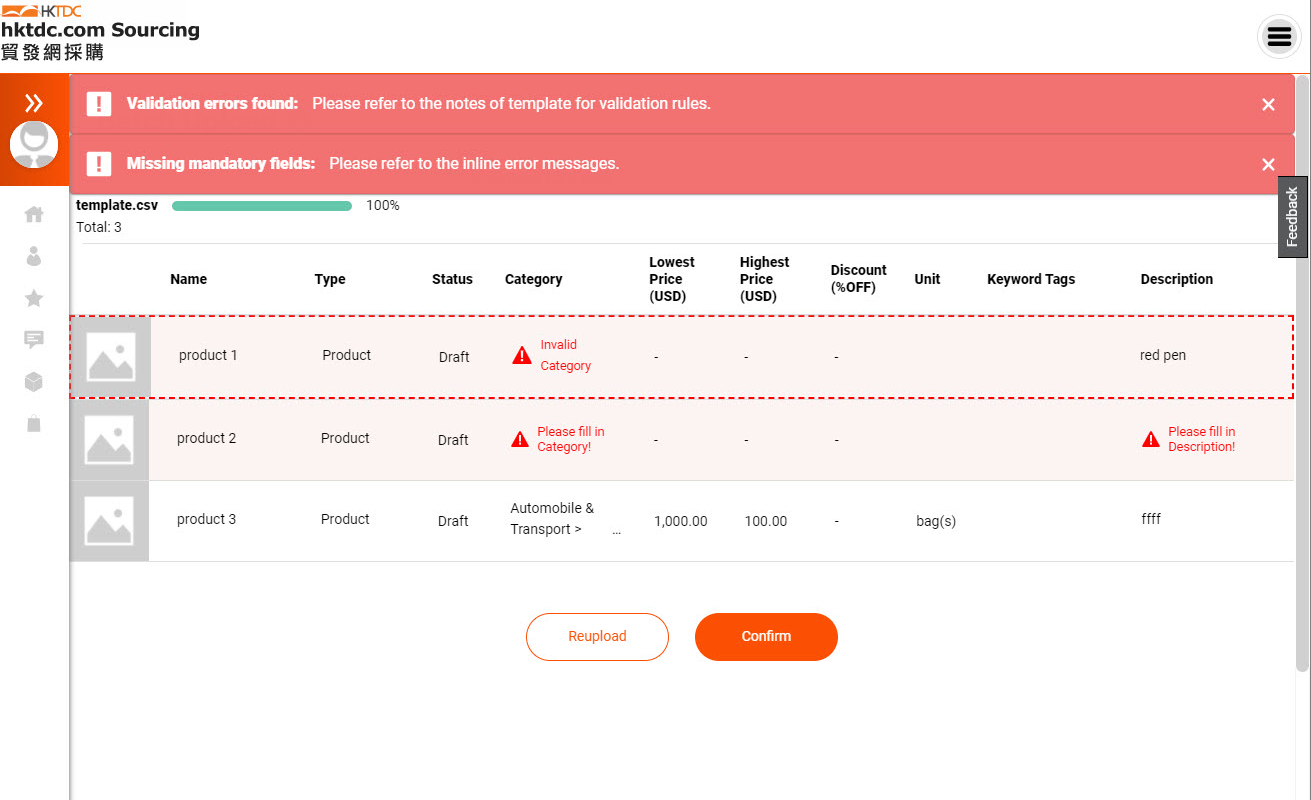 After correcting invalid information in the CSV file, click "Reupload" to upload the CSV file again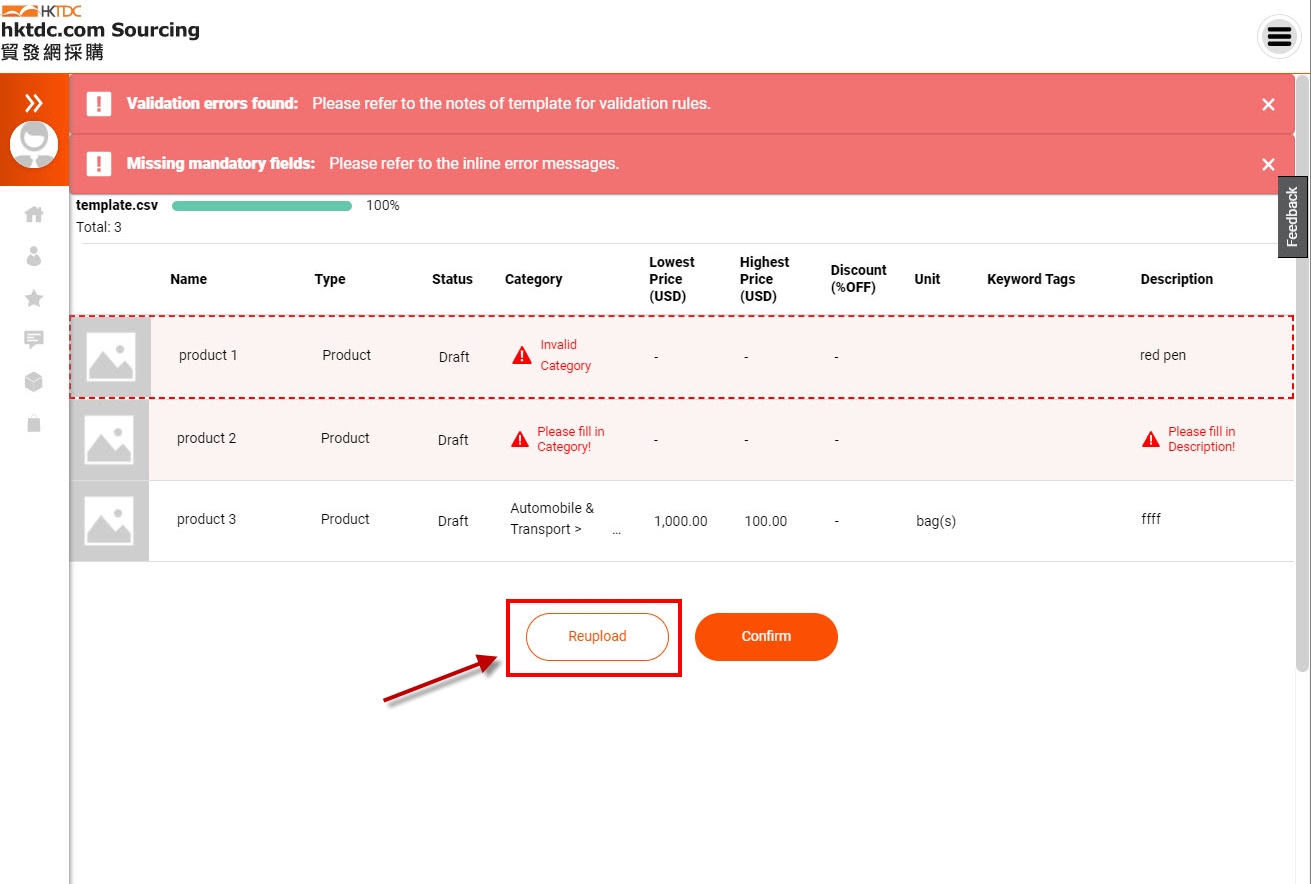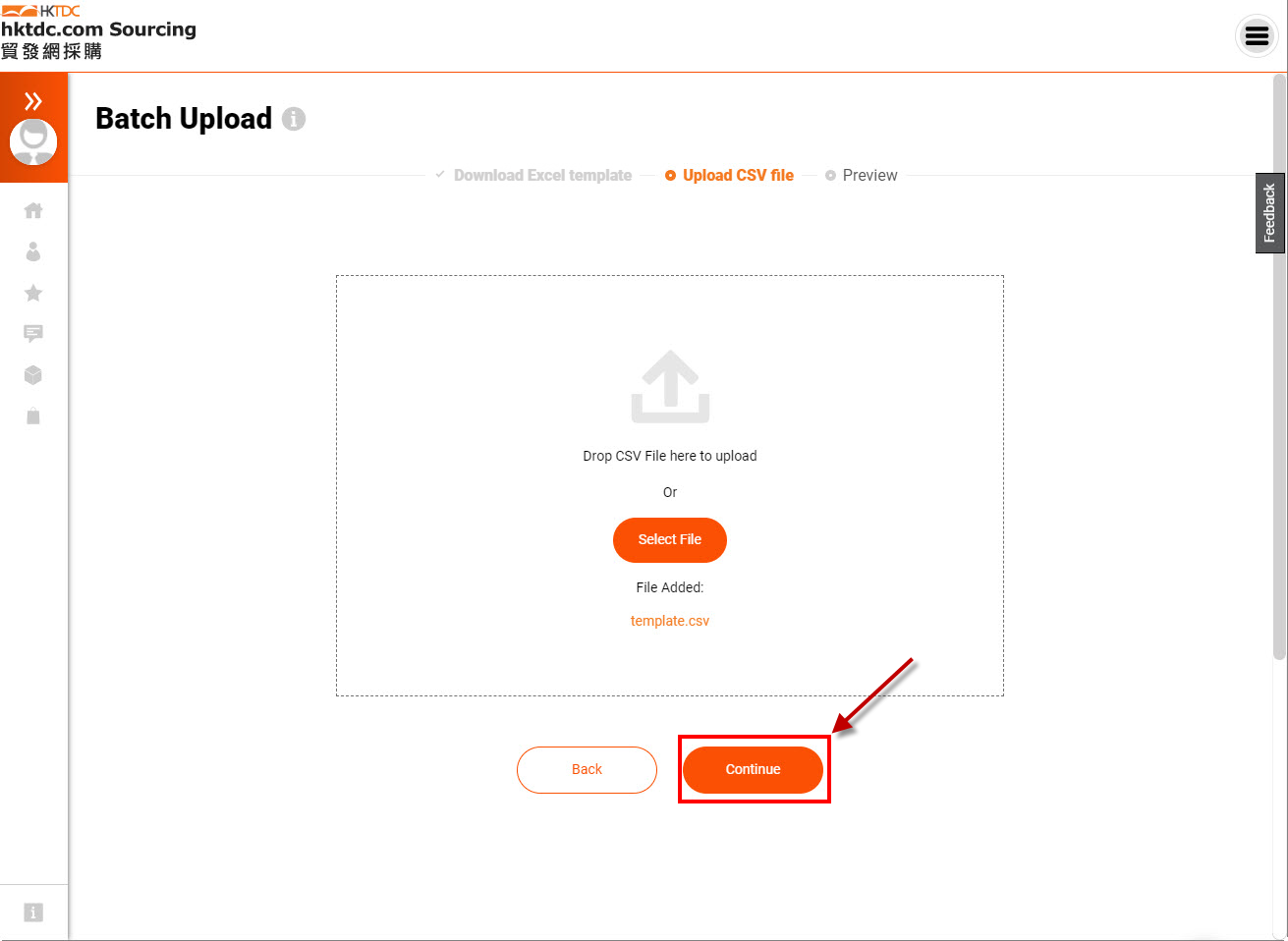 Click "Confirm" to batch upload products/services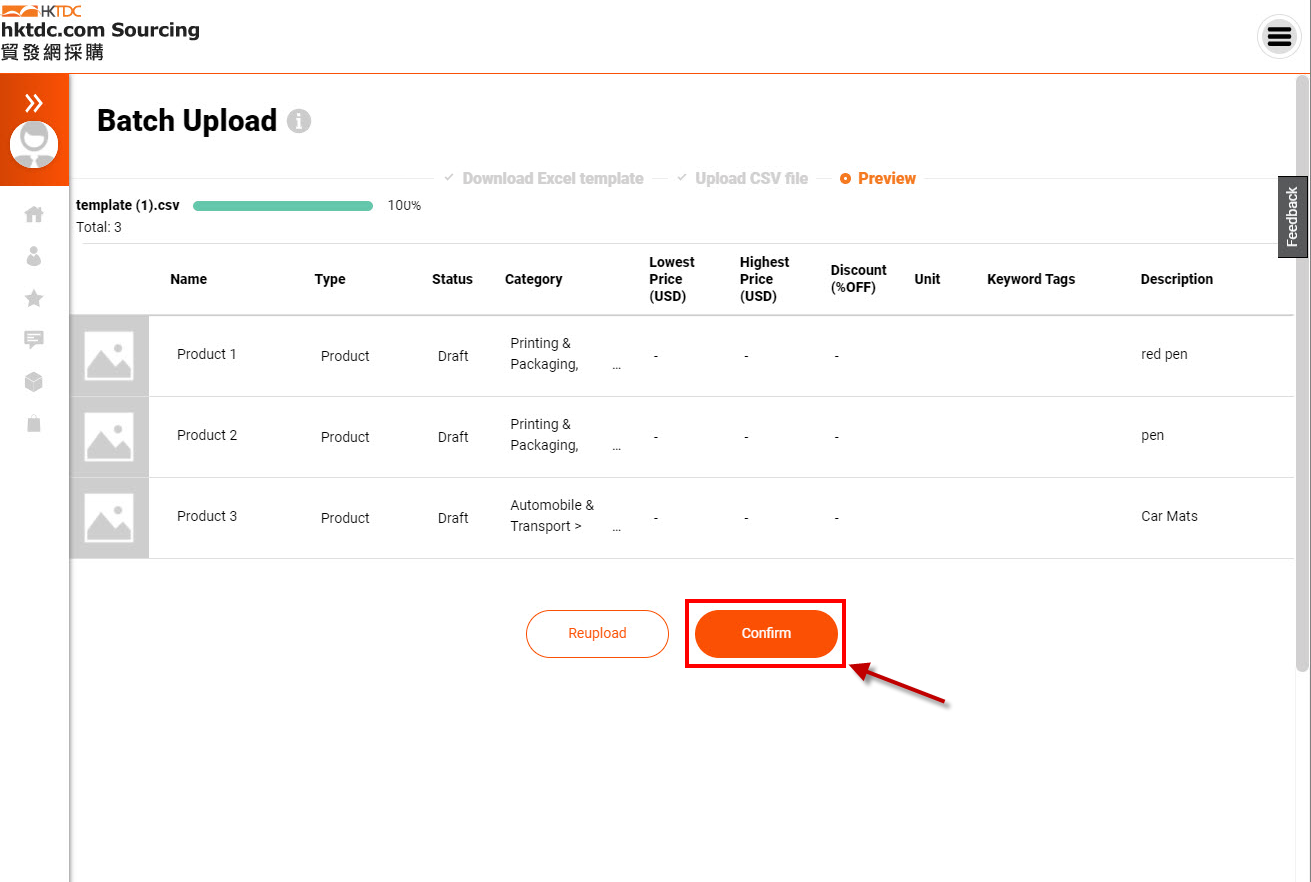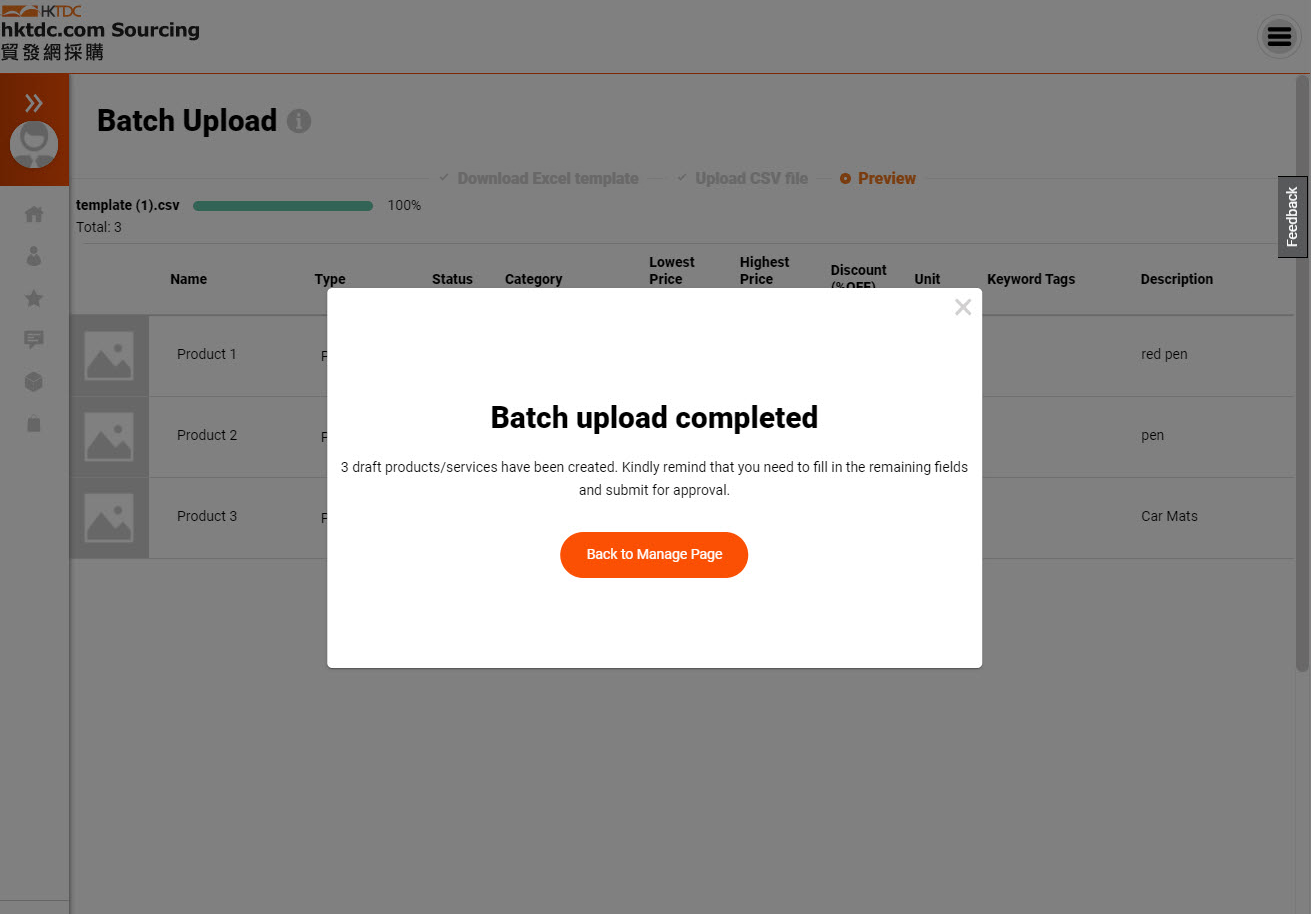 After completing the batch upload, kindly remember to fill in the remaining fields and submit them for approval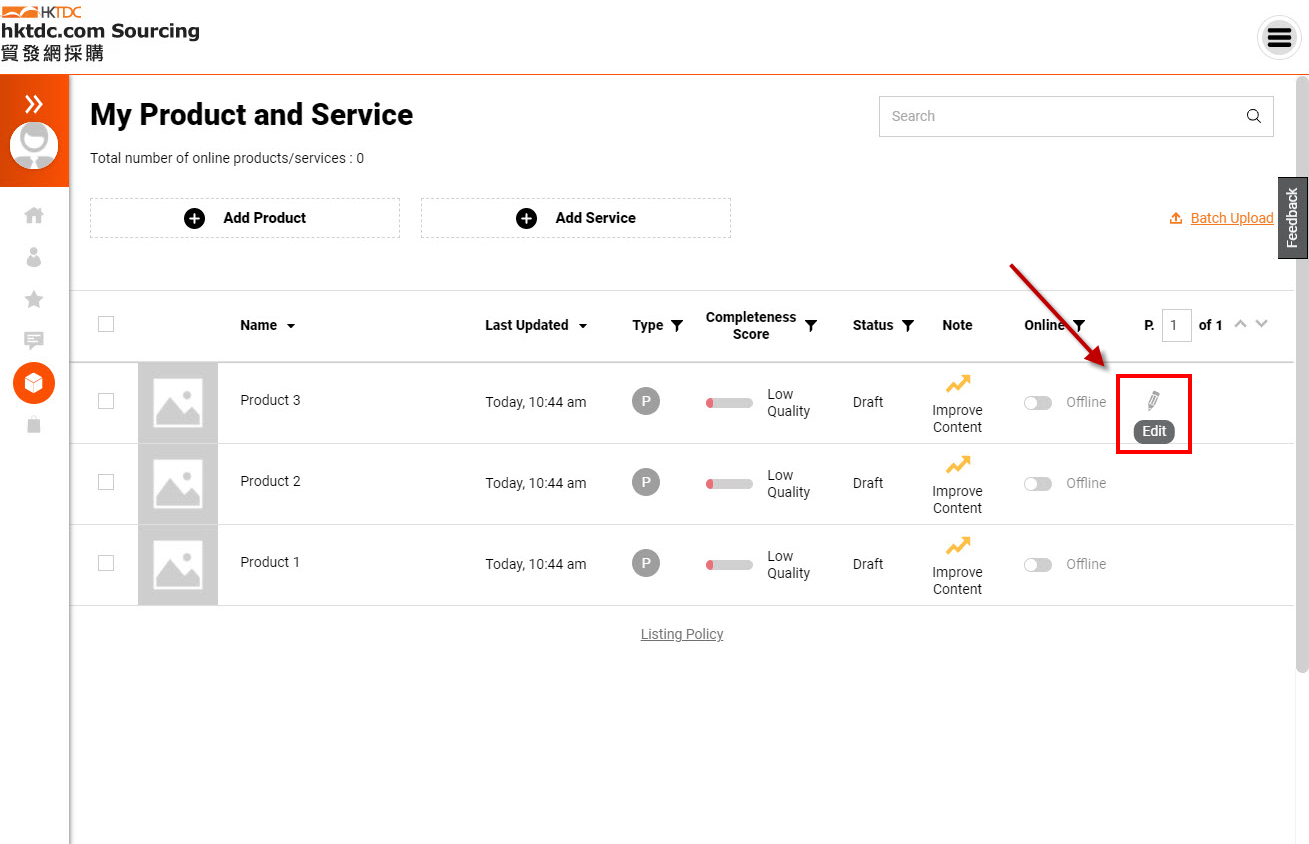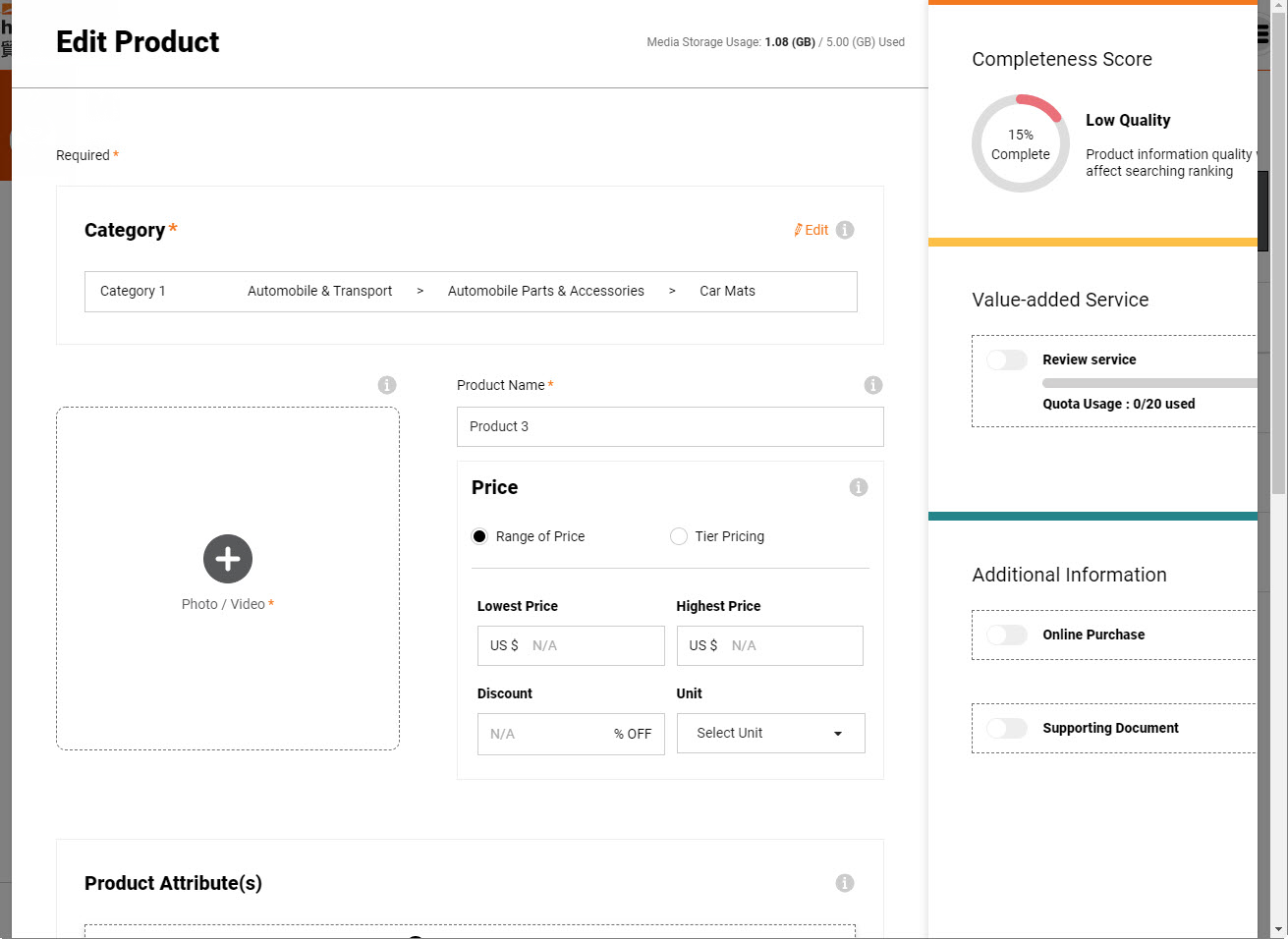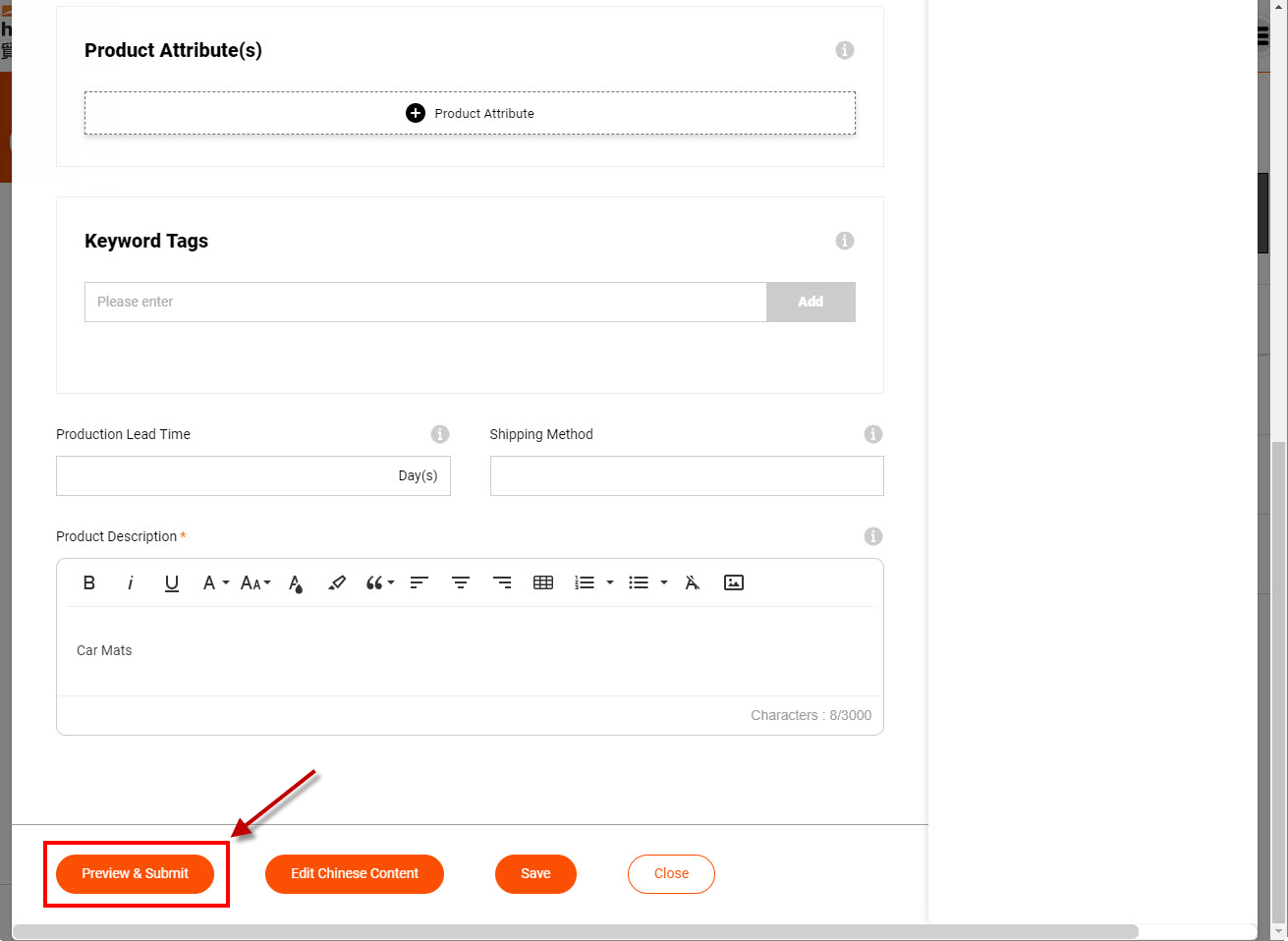 Disclaimer:
All information, trademarks, logos, graphics, videos, audio clips, links and other items appearing on this website ('Information') are for reference only and is subject to change at any time without prior notice and at the discretion of hktdc.com. (hereinafter 'hktdc.com', 'the company', 'us', 'we' or 'our').
hktdc.com shall not be liable for any damages (including but not limited to computer virus, system problems or data loss) whatsoever arising in using or in connection with the use of this website by any party. There may be links in this area, which allow you to visit the websites of other companies. These websites are not controlled by hktdc.com. hktdc.com will bear no responsibility and no guarantee to whatsoever Information displayed at such site