Go to sourcing.hktdc.com and click "View request for quotation" to check out the latest Request For Quotation (RFQ)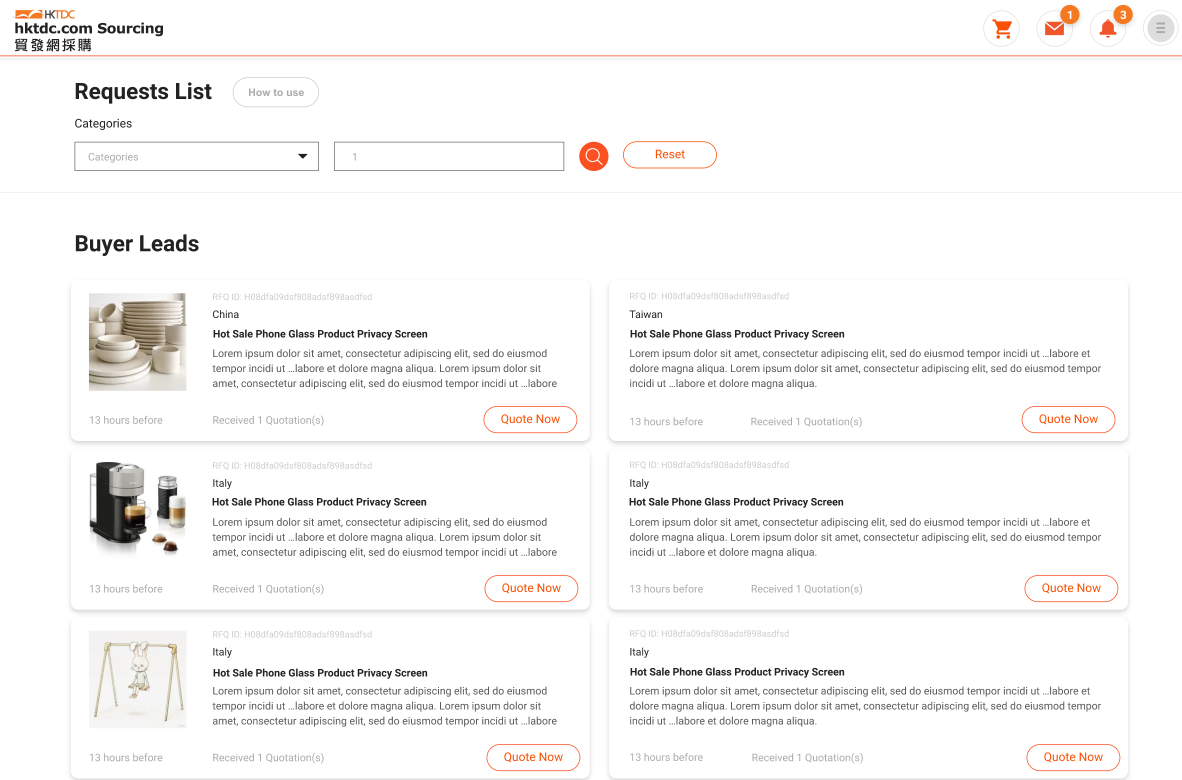 Click "Quote Now" for the details of the Request and respond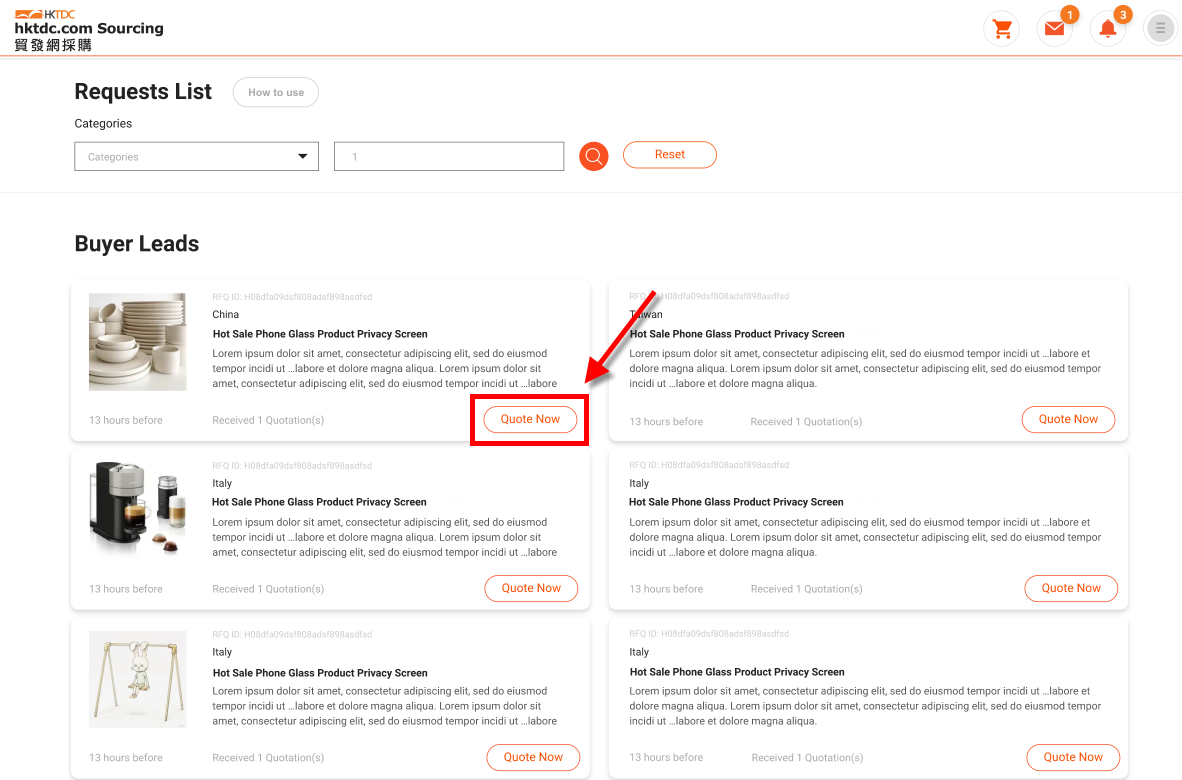 Please Login with MYHKTDC Login ID or Contact Us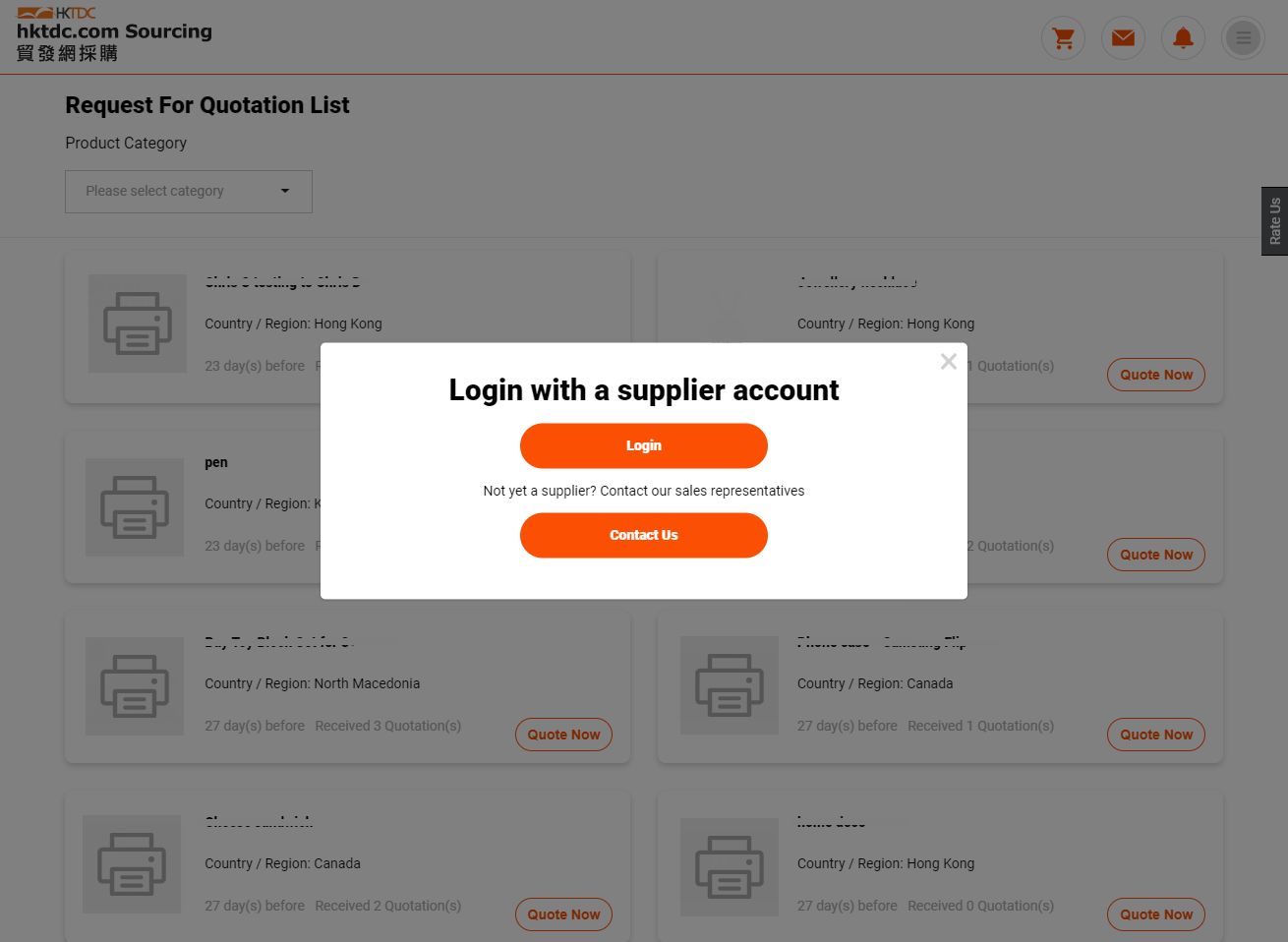 Submit Quotation
Tip: To increase buyer response rate, please provide more relevant details and photos of your products / services that meet buyer requirements.
Select a Product / Service
With non-zero quota, you can add the product that is relevant to the quotation. (Using a non-related product to reply to the quotation will be rejected)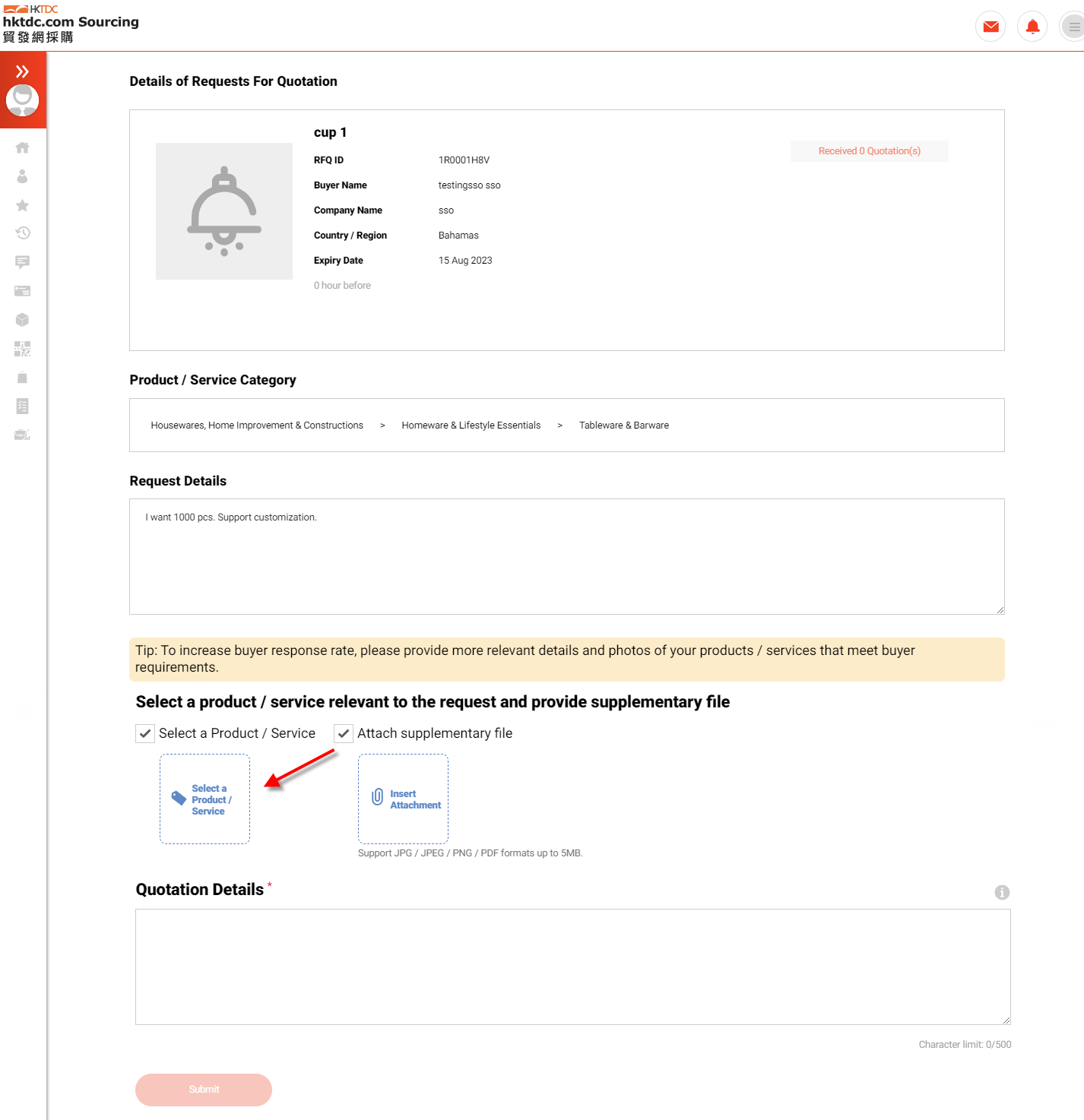 You can upload products if there are no products available (in its online status) in the Supplier Store
Attach supplementary file
Insert supporting documents if any, support JPG / JPEG / PNG / PDF formats up to 5MB.

Fill in Quotation Detail
You can reply the Request For Quotation (RFQ) by filling in Quotation Details only, then click "Submit" for approval
A notification email will be sent to the supplier's mailbox with the approval status of the quotation response.
If the quotation response is approved, a message with the filled information will be sent to the buyer via Message Centre
If the quotation response is rejected, supplier may visit "Quotation Management" to edit and resubmit (Quotation Quota will NOT be consumed if the approval status is rejected)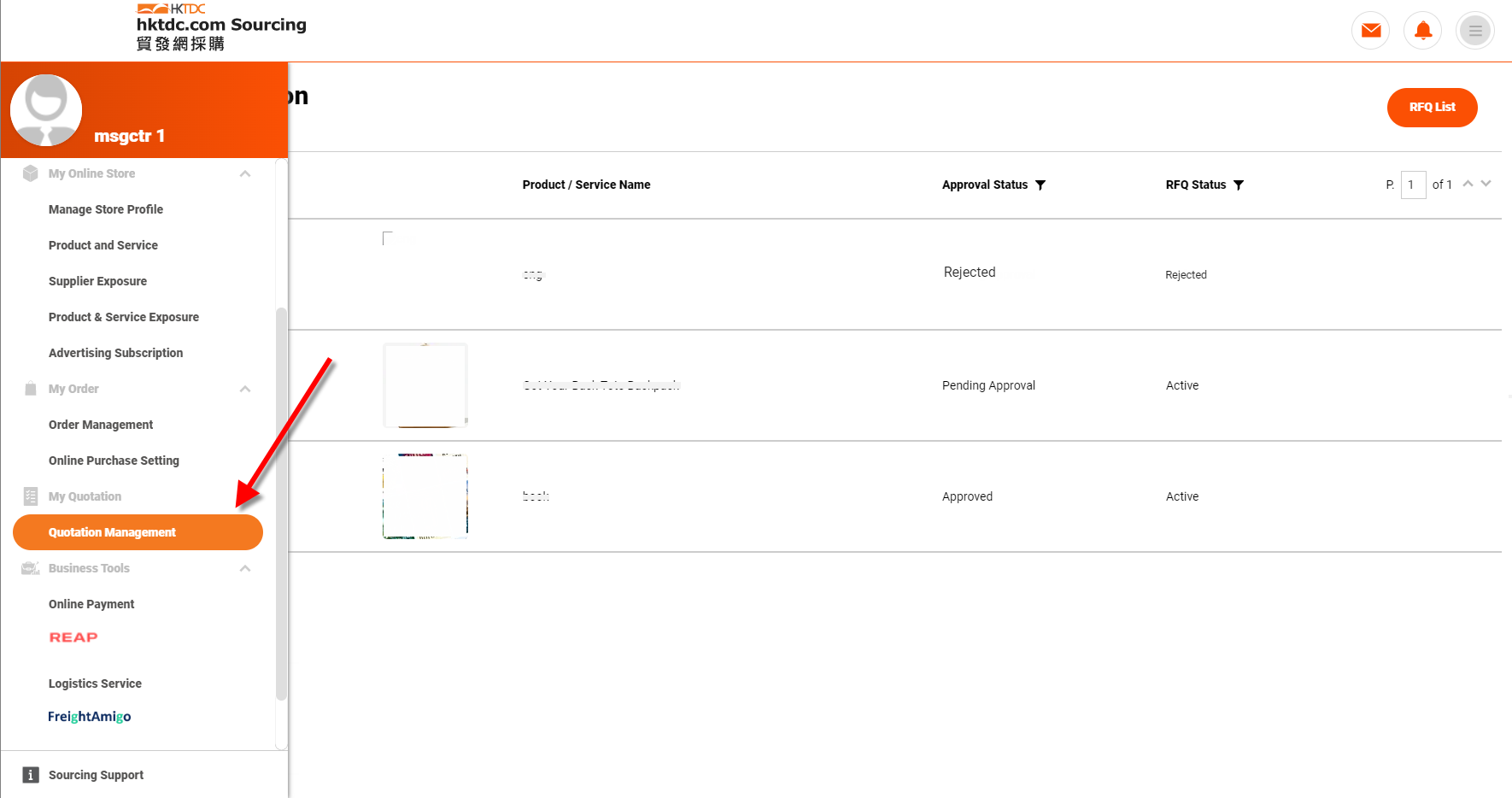 Select the rejected quotation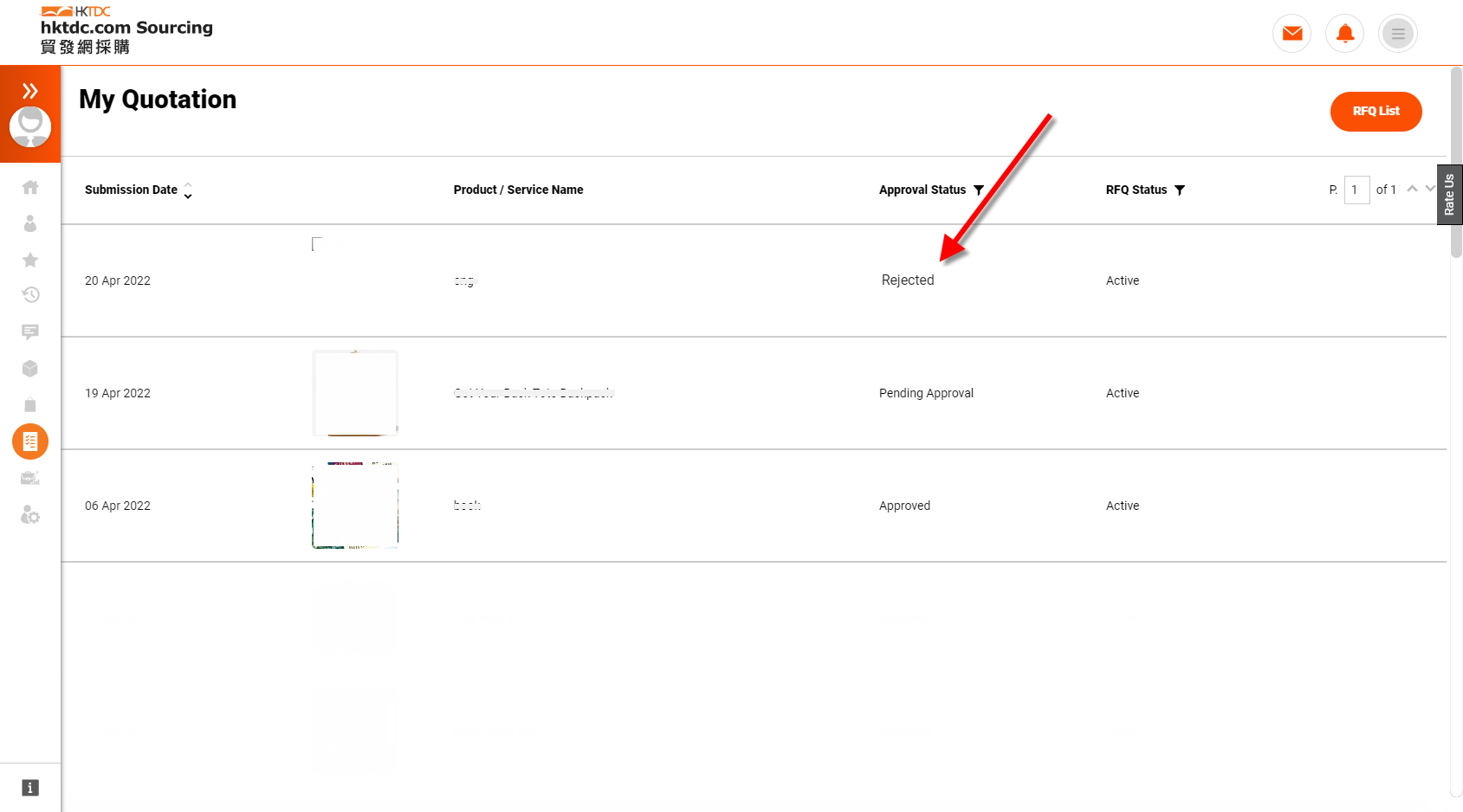 Click 'Edit' to revise the quotation and submit again.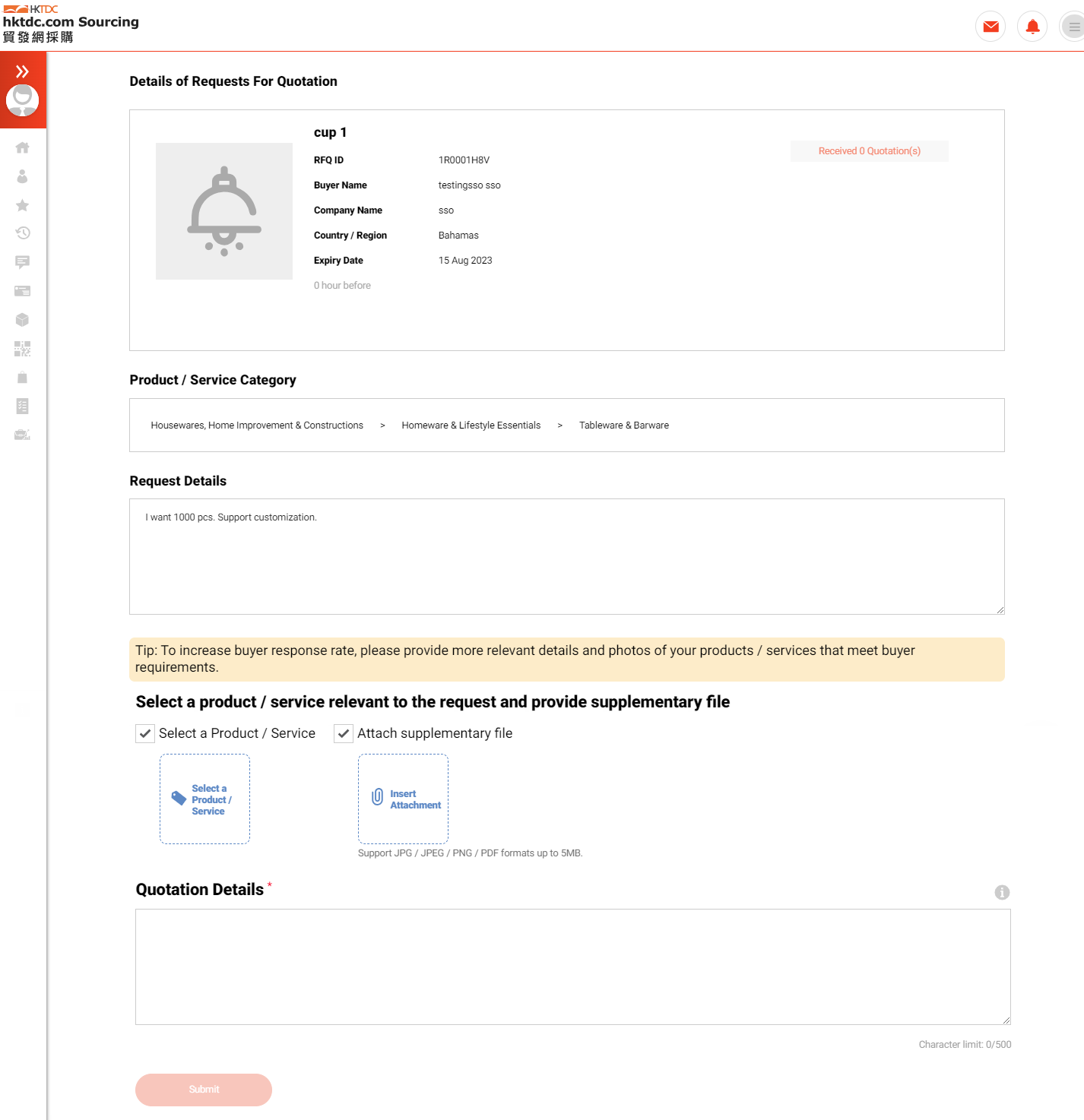 Disclaimer:
All information, trademarks, logos, graphics, videos, audio clips, links and other items appearing on this website ('Information') are for reference only and is subject to change at any time without prior notice and at the discretion of hktdc.com. (hereinafter 'hktdc.com', 'the company', 'us', 'we' or 'our').
hktdc.com shall not be liable for any damages (including but not limited to computer virus, system problems or data loss) whatsoever arising in using or in connection with the use of this website by any party. There may be links in this area, which allow you to visit the websites of other companies. These websites are not controlled by hktdc.com. hktdc.com will bear no responsibility and no guarantee to whatsoever Information displayed at such sites.