After submitting an enquiry, you can find a Request for Quotation (RFQ) form on the thank you page. This allows you to get more quotes by reusing the information from your previous enquiry.  
Some fields in the Request for Quotation form will be pre-filled with your original enquiry. For instance, 'Required Product /Service Name under RFQ service' will populate with the name of product / service you enquired previously and 'Request Details' will include the product attributes and enquiry details.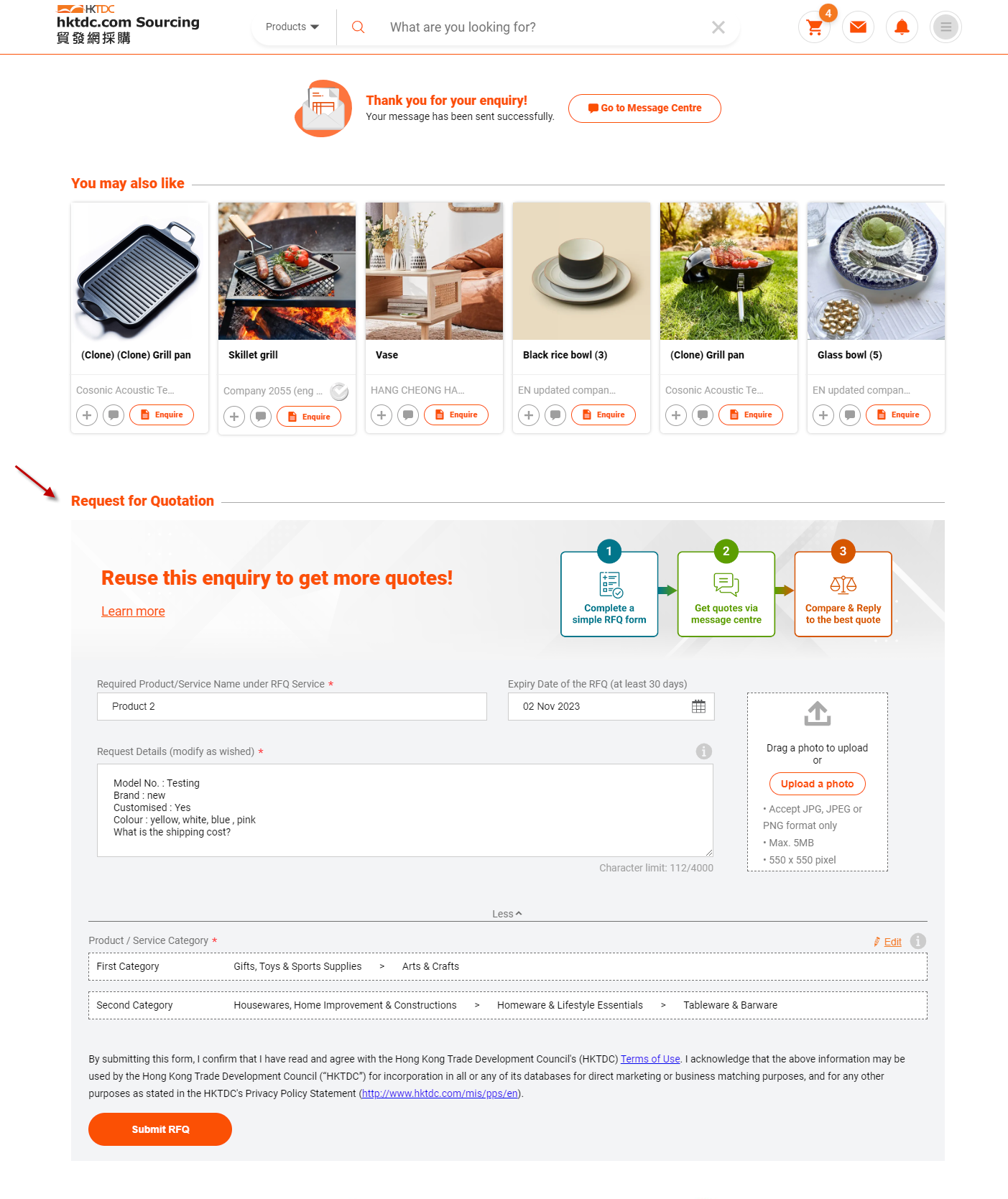 To tailor the RFQ to your specific requirements, you can modify any fields as needed and upload a photo to show the suppliers precisely what the requested product / service is.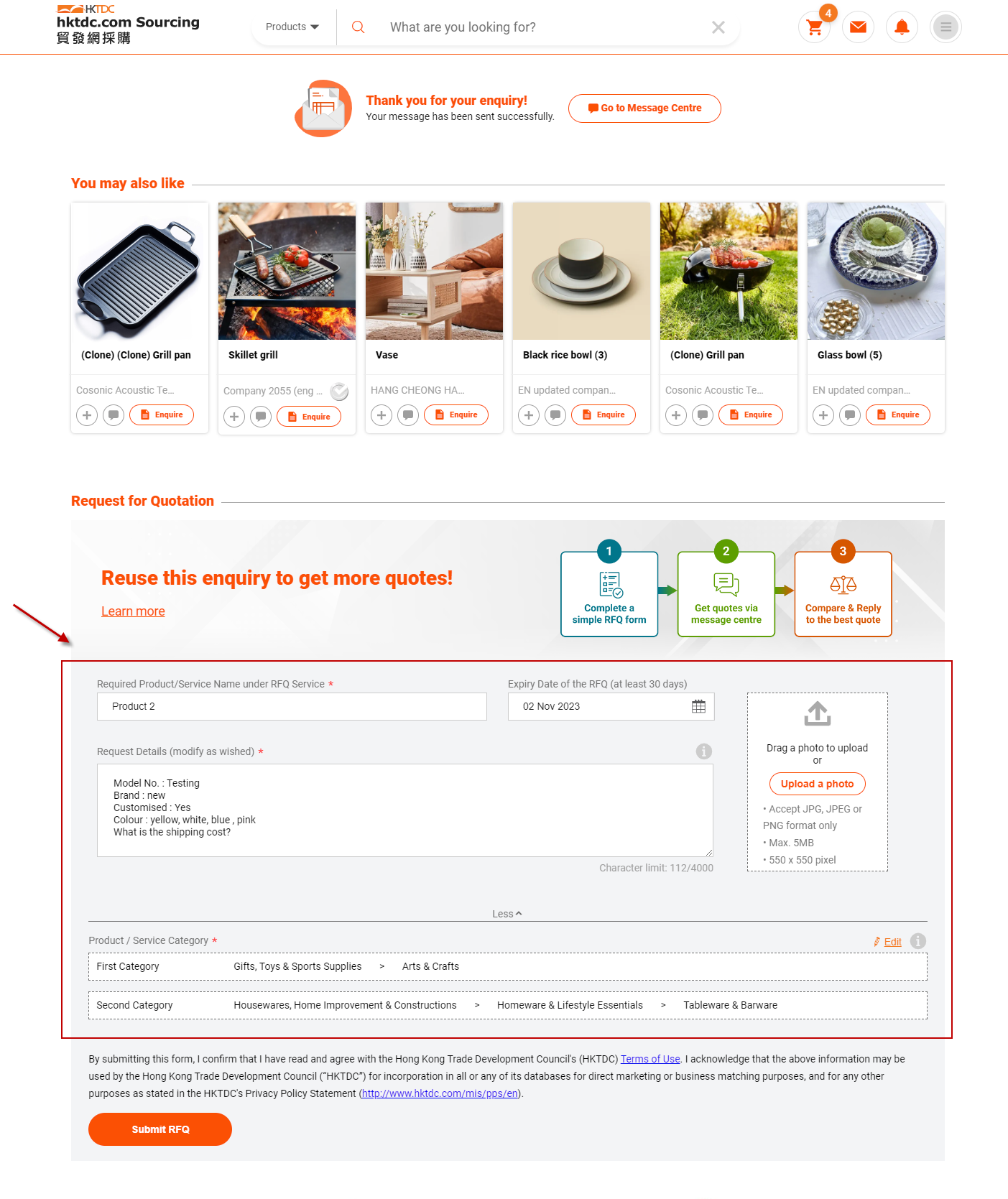 Click 'Submit RFQ' and the Request for Quotation will be sent for approval.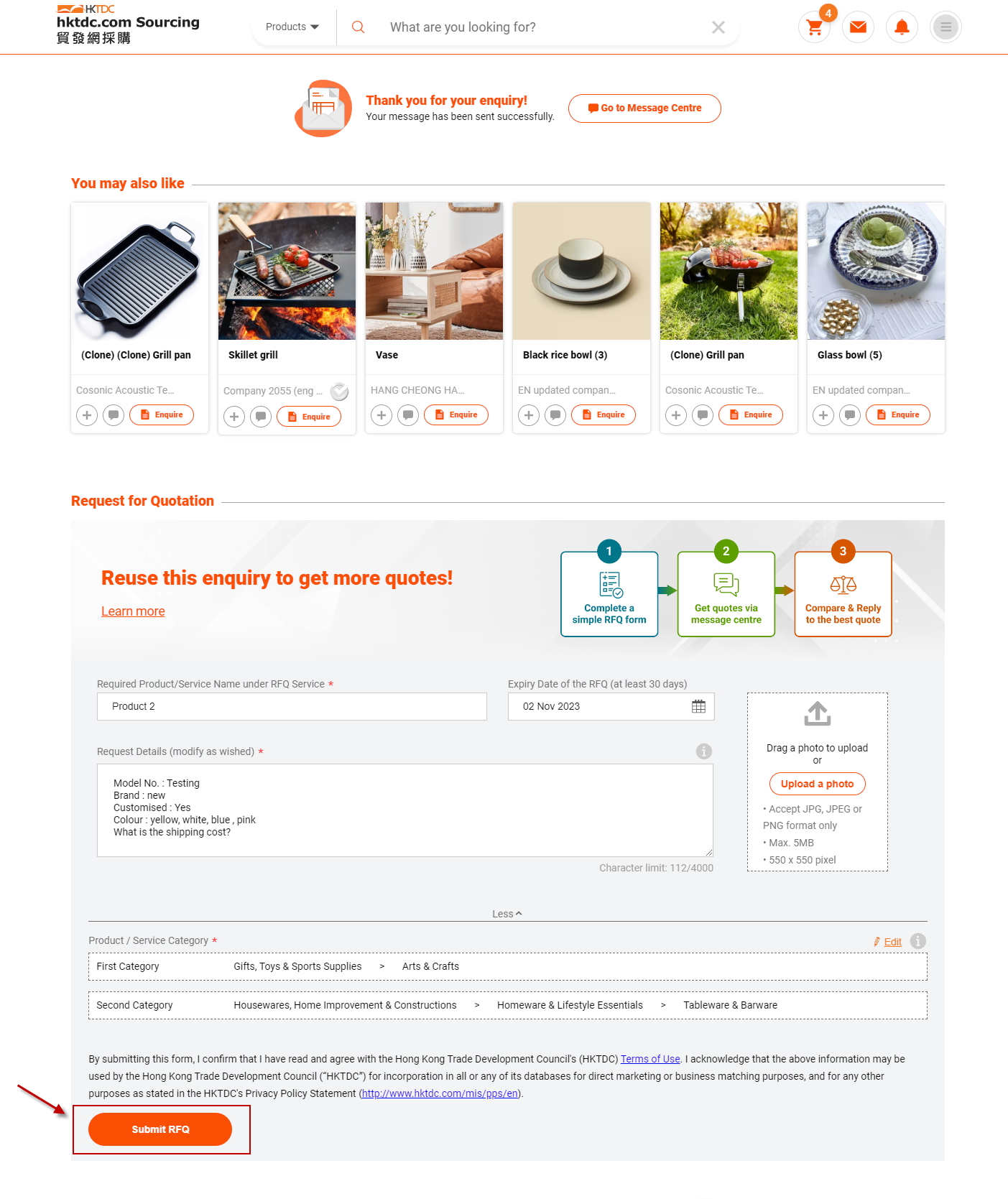 You can click 'My Request for Quotation' to check the status of all your RFQs.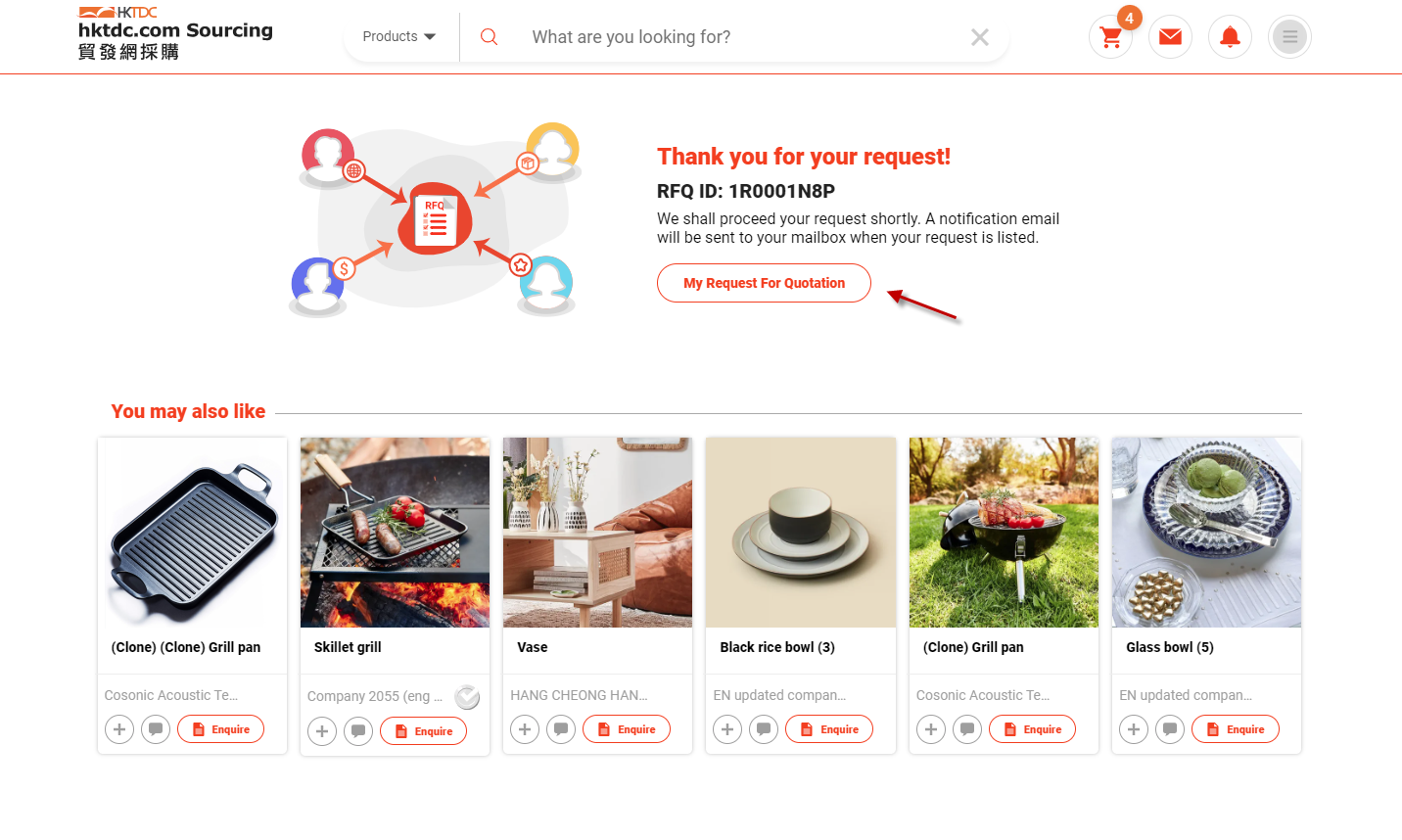 Disclaimer:
All information, trademarks, logos, graphics, videos, audio clips, links and other items appearing on this website ('Information') are for reference only and is subject to change at any time without prior notice and at the discretion of hktdc.com. (hereinafter 'hktdc.com', 'the company', 'us', 'we' or 'our').
hktdc.com shall not be liable for any damages (including but not limited to computer virus, system problems or data loss) whatsoever arising in using or in connection with the use of this website by any party. There may be links in this area, which allow you to visit the websites of other companies. These websites are not controlled by hktdc.com. hktdc.com will bear no responsibility and no guarantee to whatsoever Information displayed at such sites.