Message Centre functions
If you want to receive an instant alert via browser web push.
Login and enter your dashboard there will be a pop-up message asking for confirmation to receive a system alert.



Click "Confirm" to accept the function



Then click "Allow" to accept browser web push (browser security setting)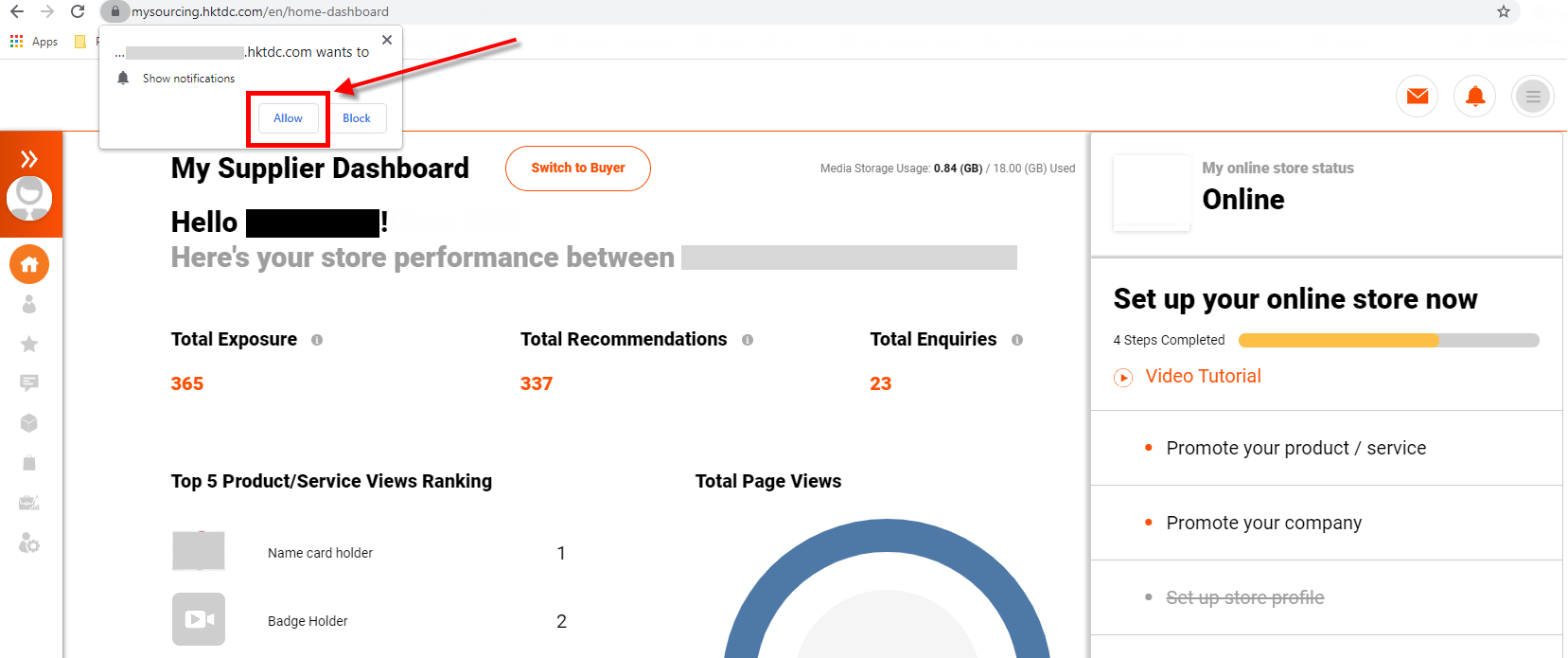 After accepting browser web push,
• When there is a new enquiry from buyer/supplier
• When there is a new message from the buyer/supplier
• After video is conversion is completed
• Product rejection messages in the approval process
• Store content rejection messages in the approval process
• Online purchase order-related messages
there will be a pop-up message to keep you posted
You don't have to keep our sourcing website open, but you must keep your account logged in and at least open one browser web page to trigger the browser web push.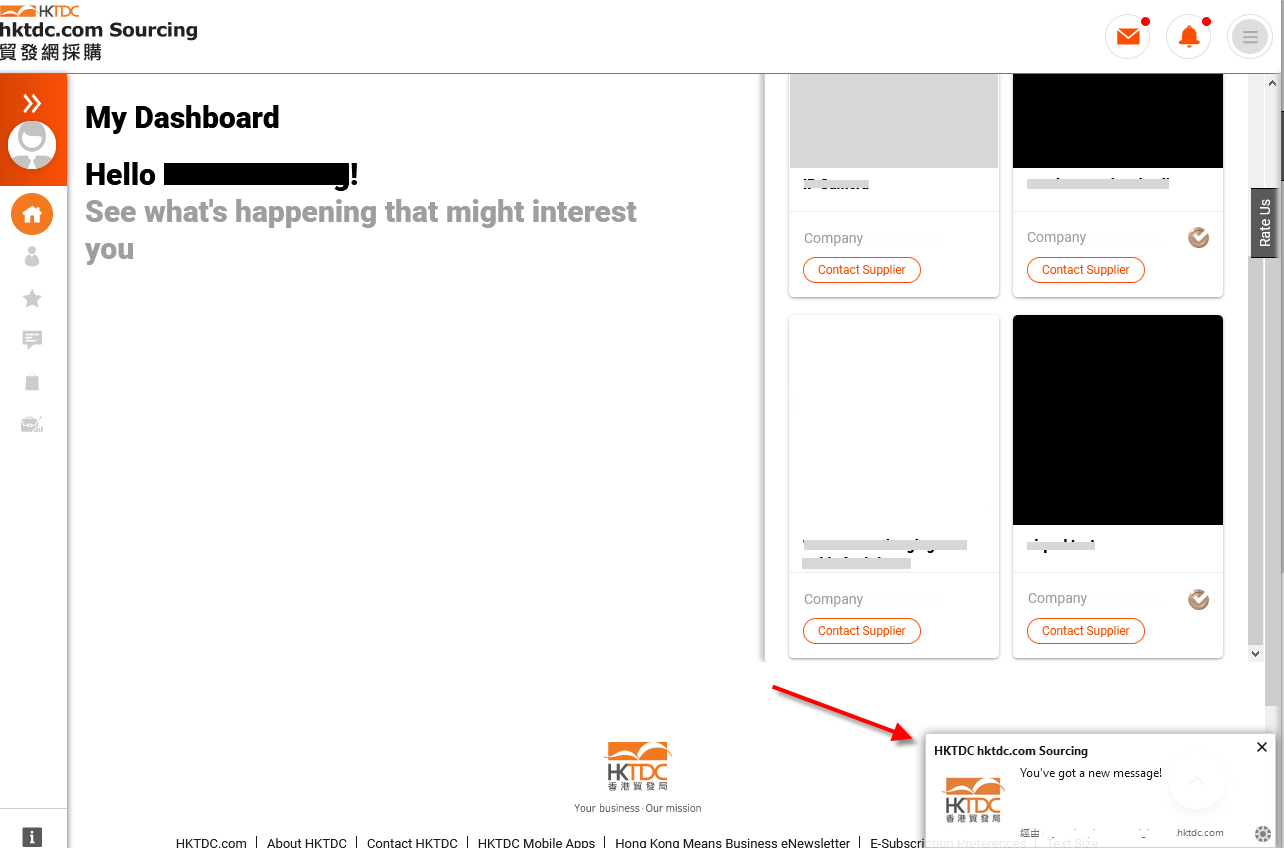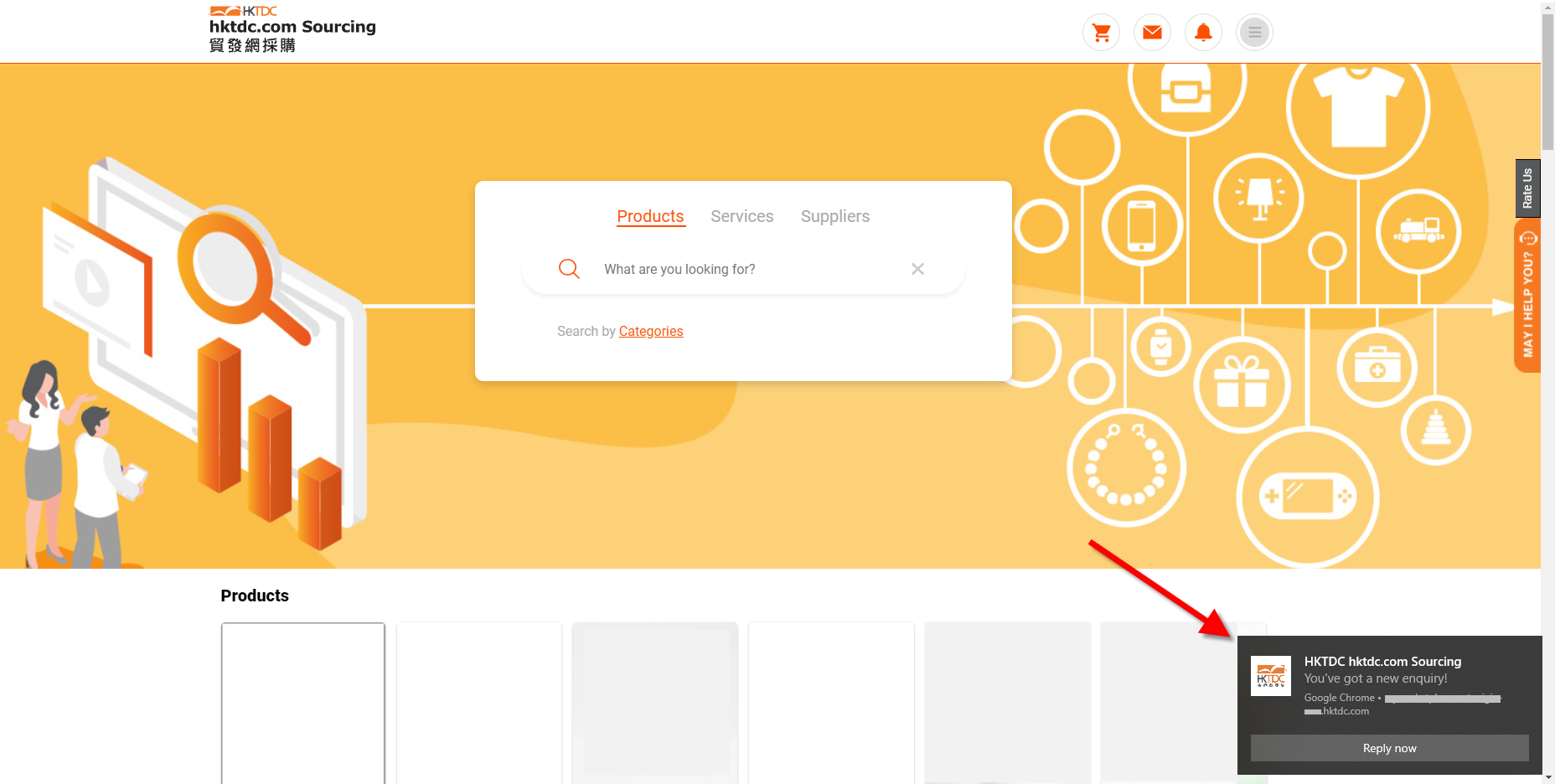 In the message centre, if you received a buyer message in languages that you are not familiar with.
You may click the translate button to translate the message, the translated version will show under the original message.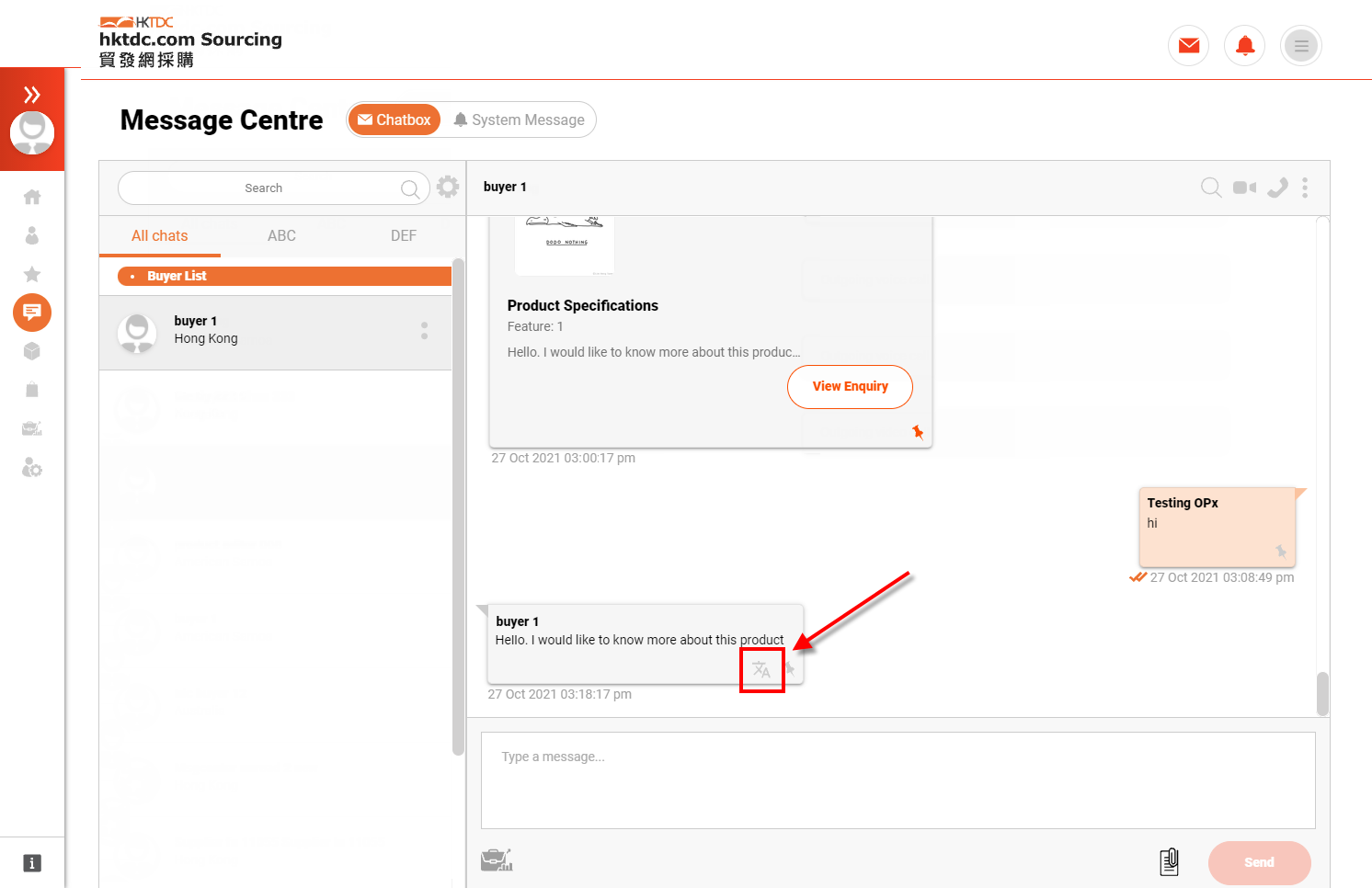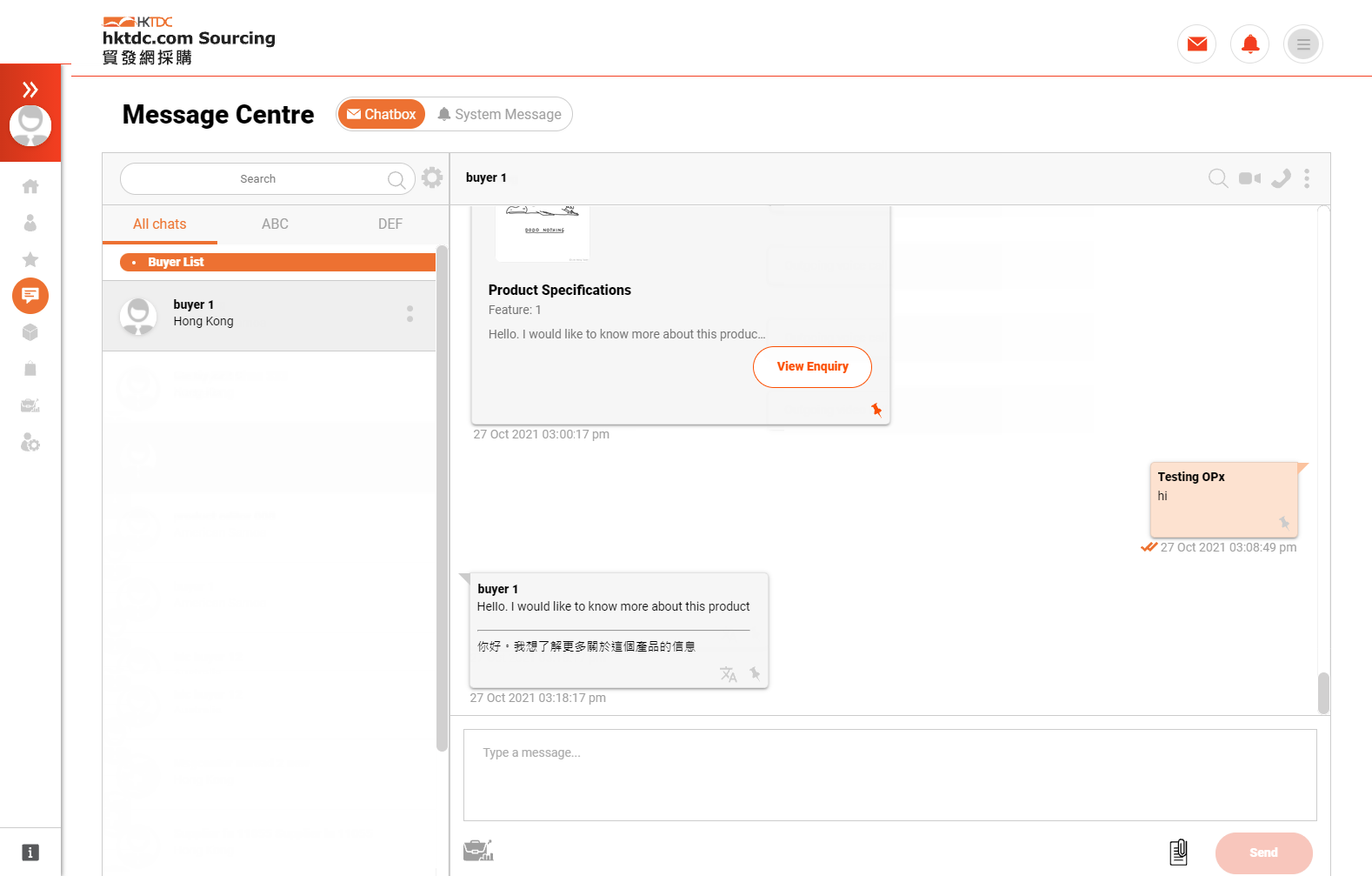 To set up your language for translated message
Click the setting icon on the top left corner, then click "Translation Settings "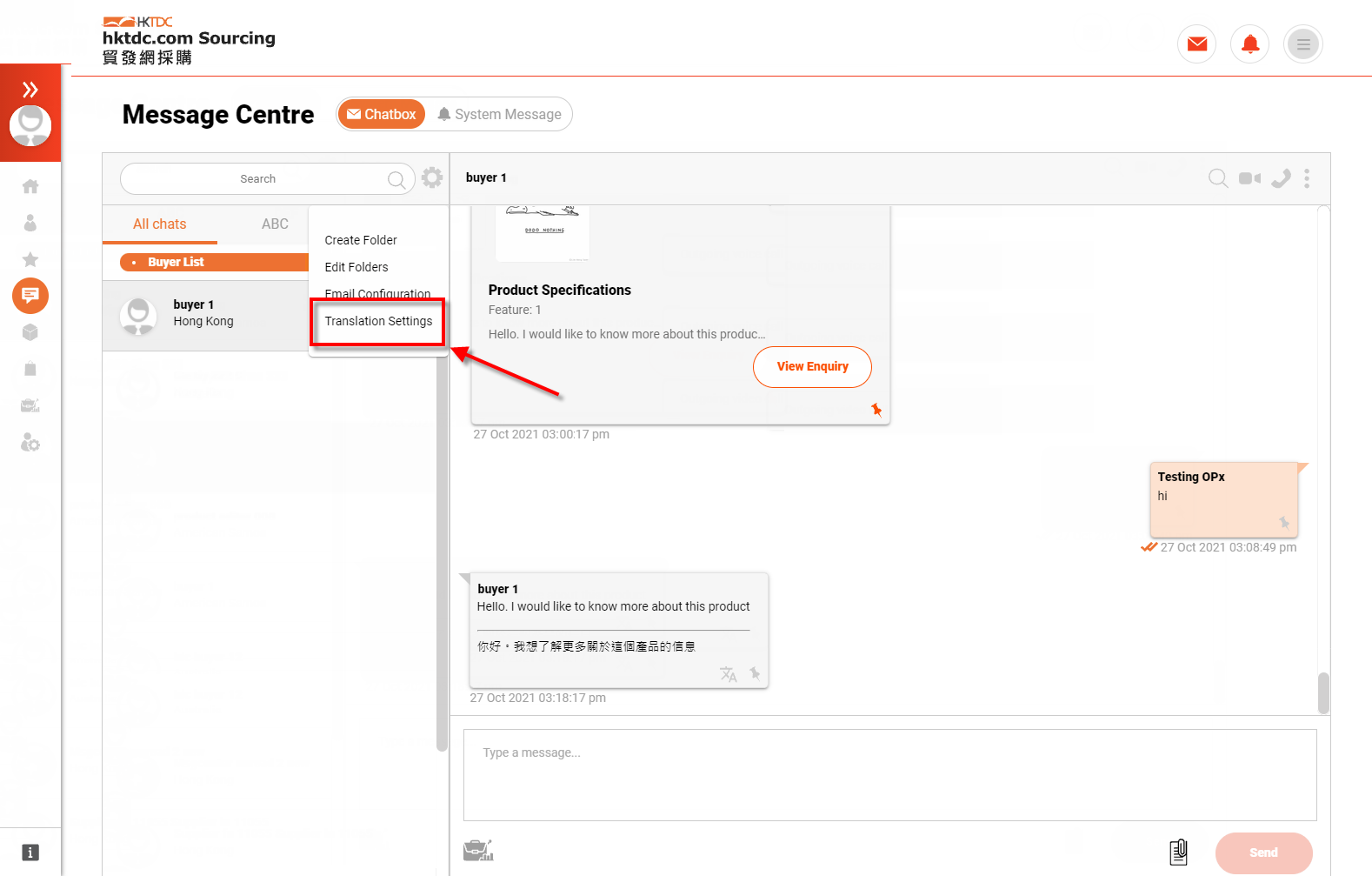 Here you may select to set up your default language for translated message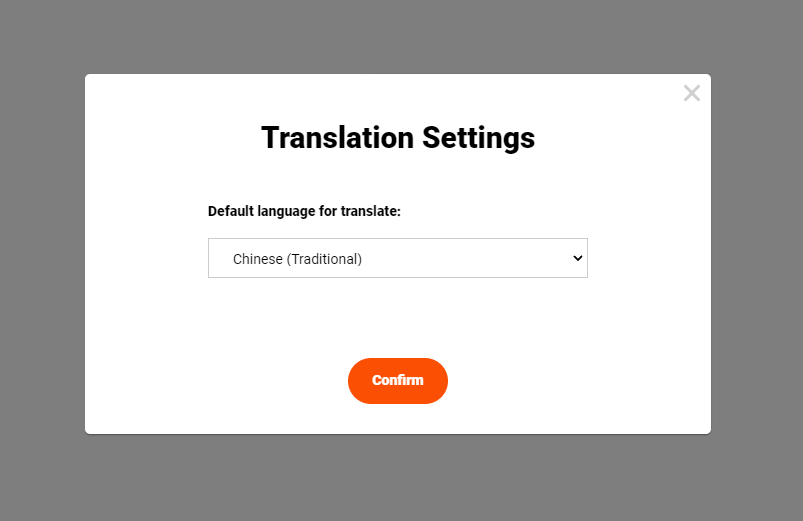 To communicate with buyers effectively
For more functions (Export message, Create folder, Pin messages, Search recipient, Search Message)
Disclaimer:
All information, trademarks, logos, graphics, videos, audio clips, links and other items appearing on this website ('Information') are for reference only and is subject to change at any time without prior notice and at the discretion of hktdc.com. (hereinafter 'hktdc.com', 'the company', 'us', 'we' or 'our').
hktdc.com shall not be liable for any damages (including but not limited to computer virus, system problems or data loss) whatsoever arising in using or in connection with the use of this website by any party. There may be links in this area, which allow you to visit the websites of other companies. These websites are not controlled by hktdc.com. hktdc.com will bear no responsibility and no guarantee to whatsoever Information displayed at such site