Video length 1 : 41
Communicate with buyers effectively

To view and reply to all received messages from buyers and hktdc.com Sourcing, you can go to the "Message Centre" page after logging in: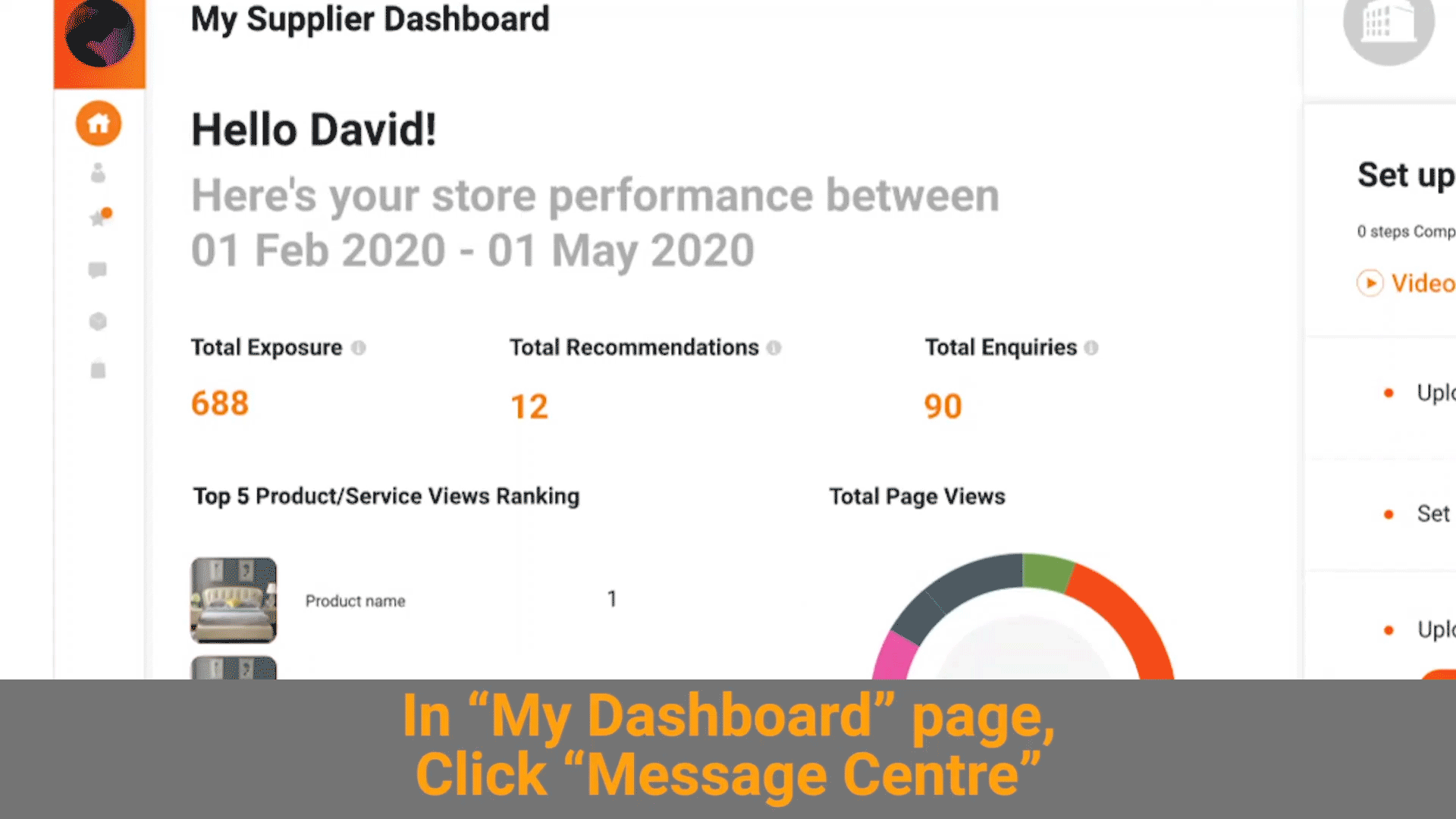 When receiving enquiries…
When buyers are interested in your products listed on hktdc.com Sourcing, they can make enquiries to you via the enquiry form.
You will receive the enquiry and a conversation box will be automatically created in your Message Centre: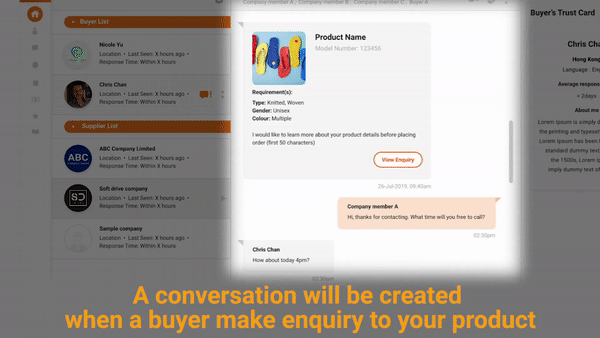 Our communication system between a buyer and a supplier is based on a ping-pong conversation, instead of a conventional mail format.
Therefore, to start communicating with the buyer and facilitate the deal, you can simply type in your reply (e.g. Ask for more detailed requirements for clarifications, list out your draft of quotation based on their requirements mentioned in the enquiry form, etc.) or attach a document, and press the "Send" button to send your message.
You can press the "Enter" key to send the message and use "Shift + Enter" to start a new line.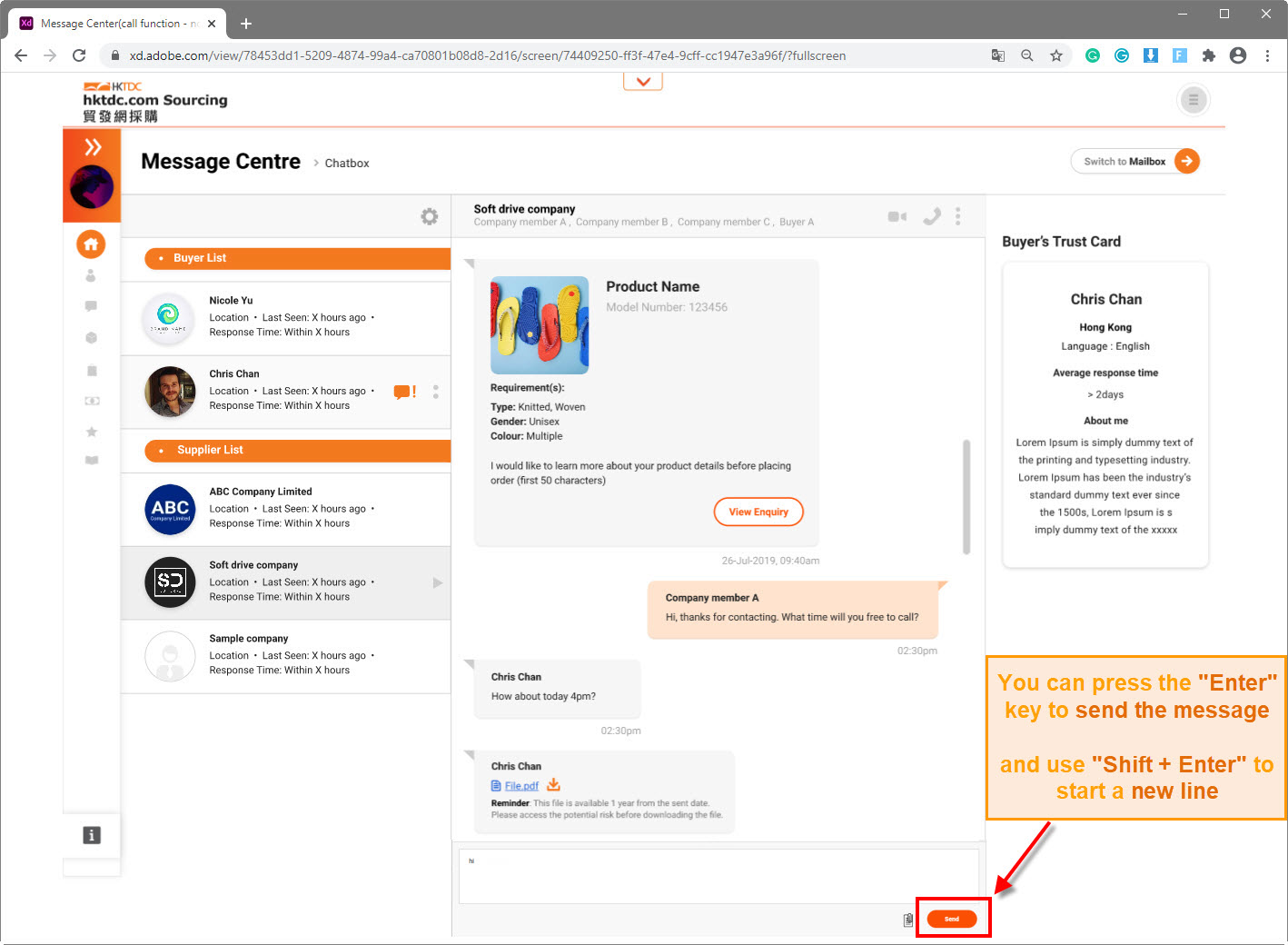 The message will display with double ticks when the recipient has read the message.
Single Grey tick - the message has been sent out

Double Orange tick - Message read by the recipient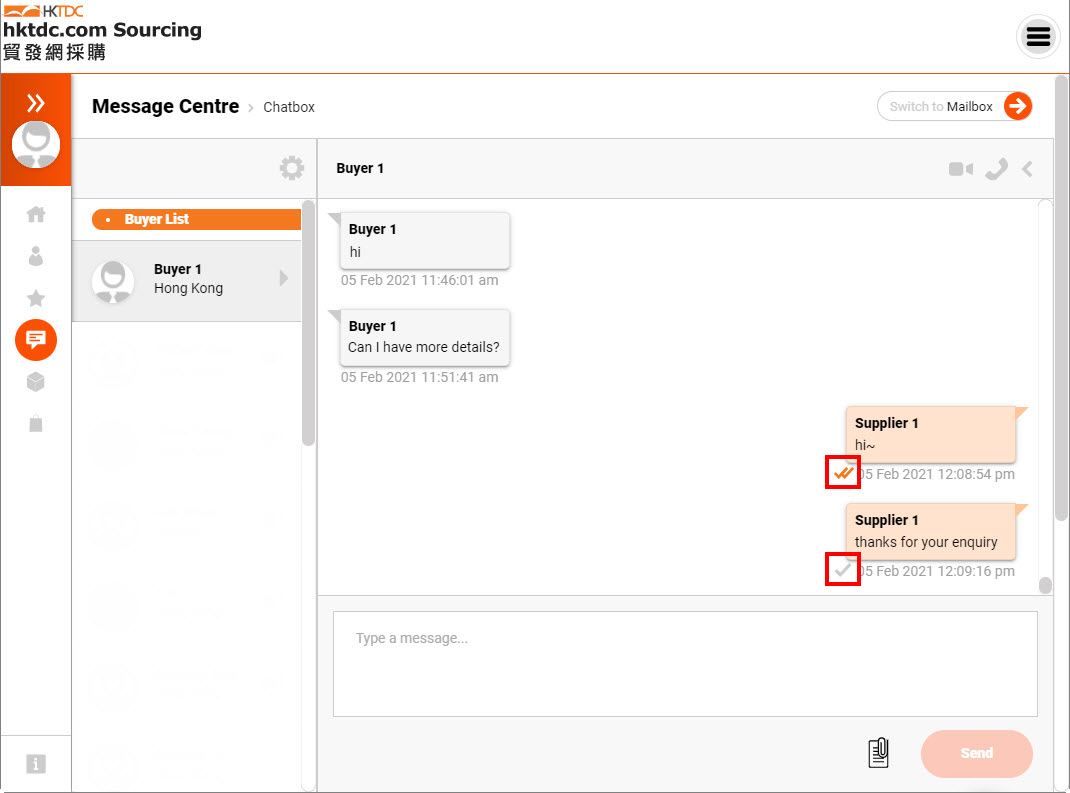 Also, you may press the Audio / Video button to have an Audio call or Video call with the buyer: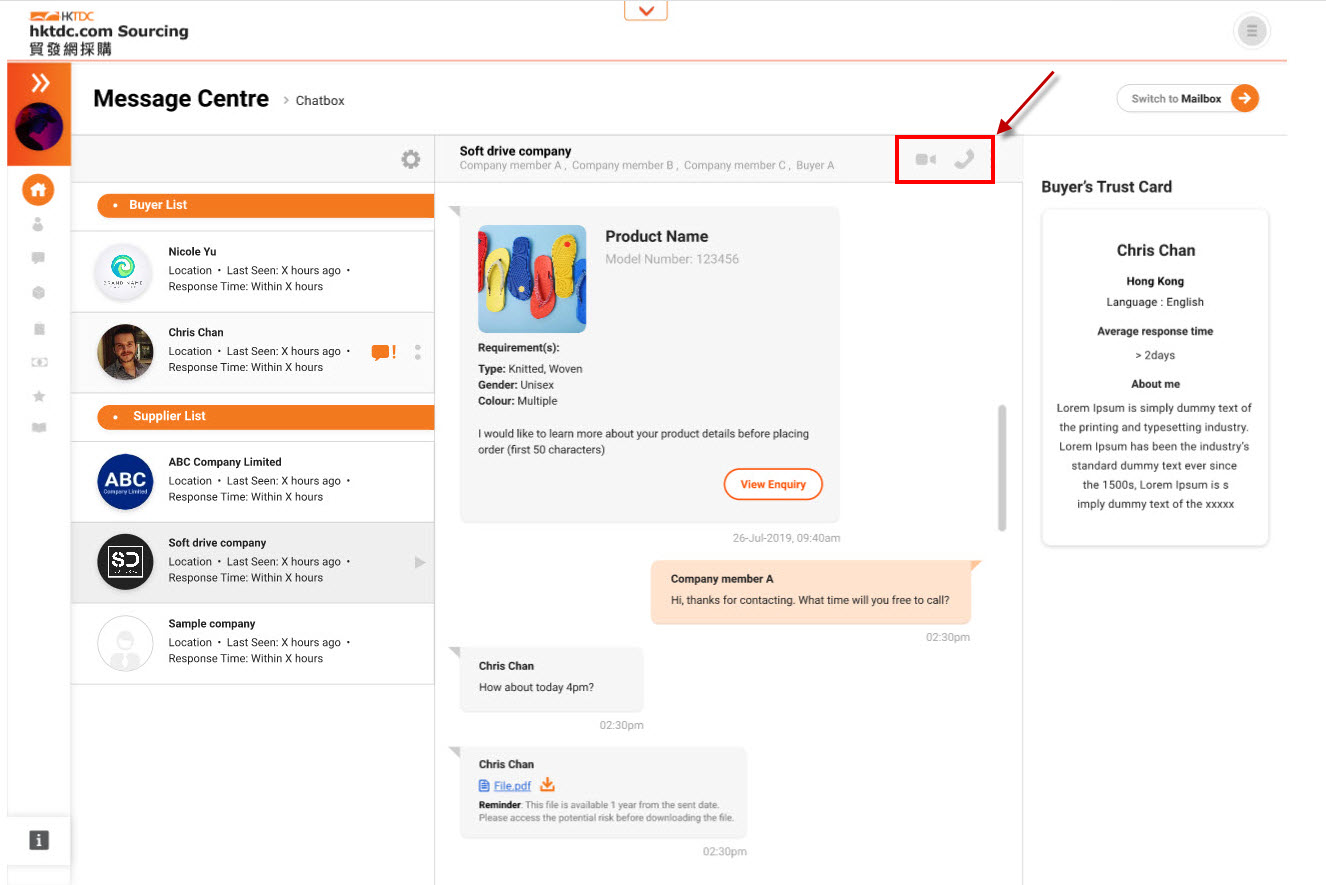 Is this Buyer trustworthy?
Besides some basic company information, hktdc.com Sourcing also provides you with additional information about buyers for you to determine whether the buyers are trustworthy or not.
You may refer to the Buyer's Trust Card besides the conversation to additional information: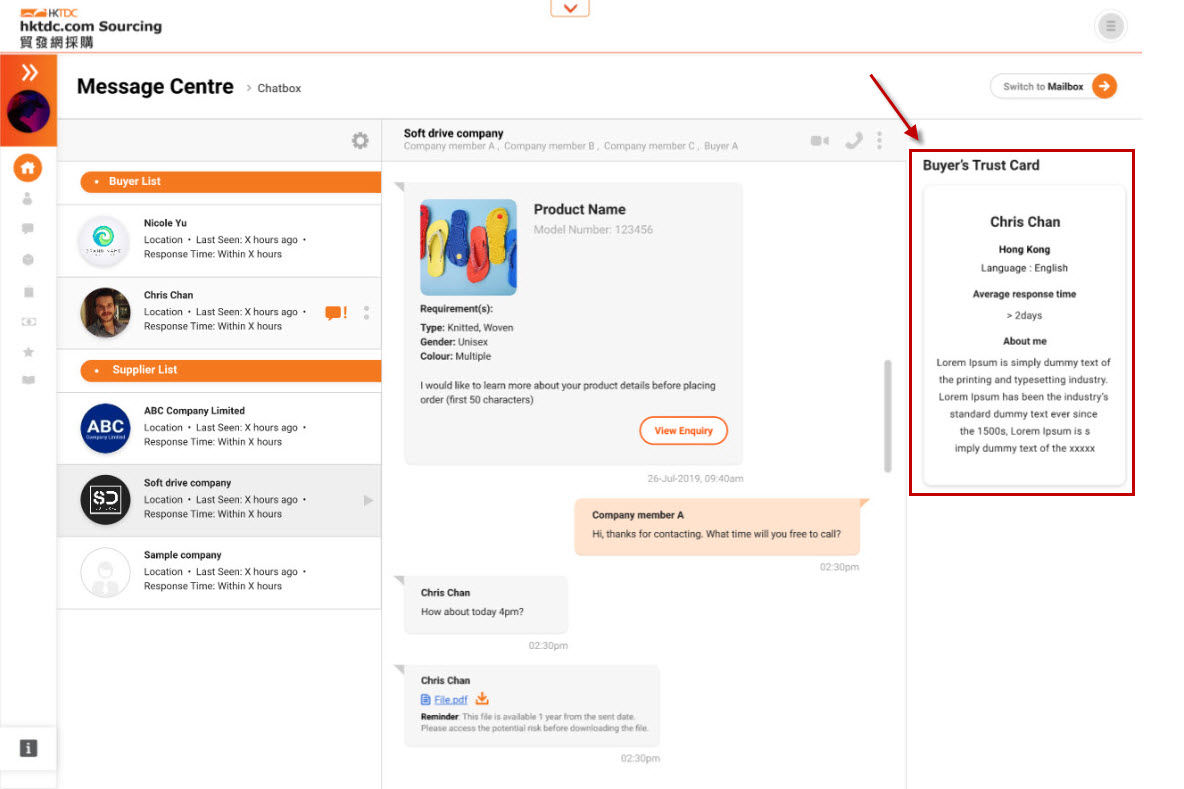 Among the information shown on the Buyer's Trust Card, one key information you can take into consideration is the average response time of the buyer, which reveals how proactive they are when communicating with suppliers on hktdc.com Sourcing.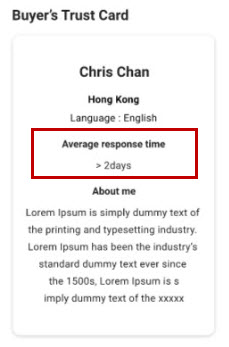 Average response time indicates how timely a supplier is responding to buyers' enquiries. Based on the recent replies from a supplier to all buyers, it is classified into 4 groups: within 24 hours, 1-3 days, 4-7 days and over 7 days. Average response time will be not available if the supplier does not receive enquiries in the past 30 days. This information helps buyers to identify suppliers with different response time, hence to shorten the sourcing turnaround time.
If you think they are spammers…
As the Internet has become one of the common channels for global trade, phishing attacks are inevitable. hktdc.com Sourcing provides two functions for you to take action on a suspected spammer.
You can click on the button beside the buyer on the Buyer List to find two functions: Report and Block:
Report means you report this buyer as a spammer to us. Our system will review the situation and take the appropriate actions.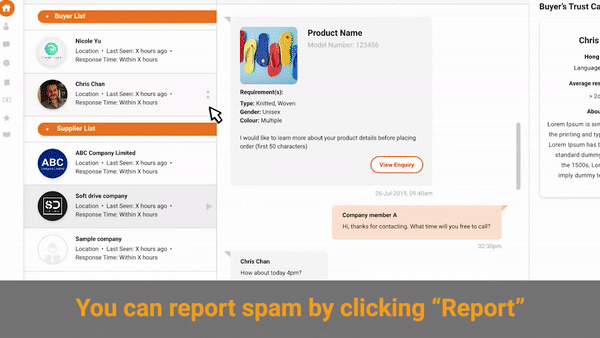 Once the Suspected User confirmed as a spammer, you will not be able to send messages to that buyer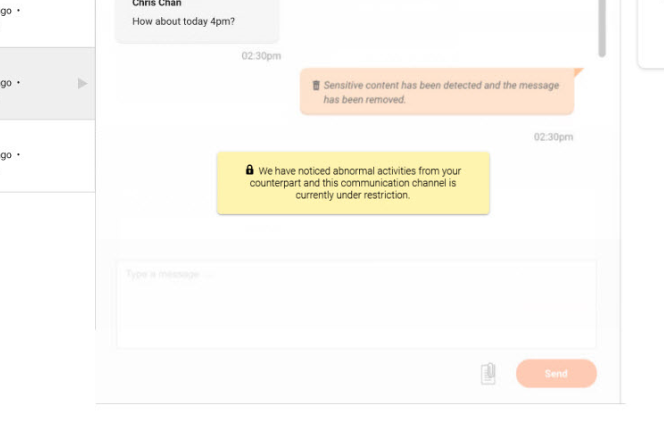 Block means you block this buyer from sending any further messages to you.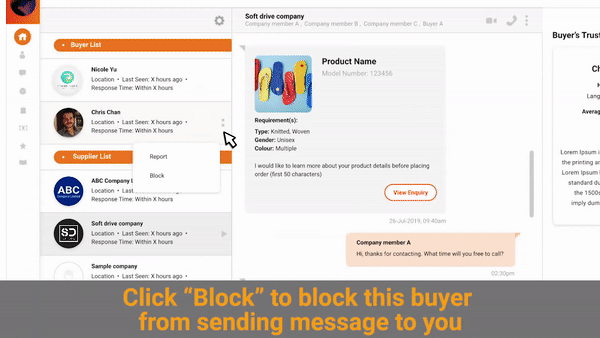 Learn more about Spam handling here.
Where can I find system message from hktdc.com Sourcing?
To view system messages from us, go to the mailbox by clicking on the button in the top-right corner in Message Centre: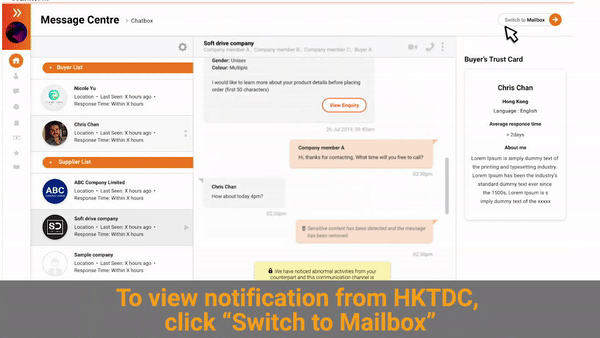 At the mailbox, you can read all system messages from us.
To go back to read messages from buyers or suppliers, you can click on the button in the top-right corner: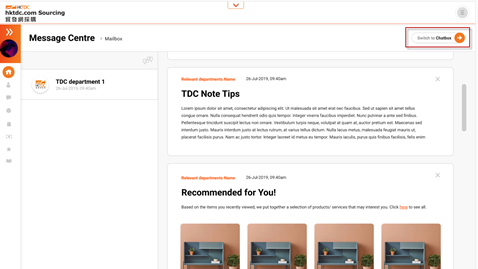 Disclaimer:
All information, trademarks, logos, graphics, videos, audio clips, links and other items appearing on this website ('Information') are for reference only and is subject to change at any time without prior notice and at the discretion of hktdc.com. (hereinafter 'hktdc.com', 'the company', 'us', 'we' or 'our').
hktdc.com shall not be liable for any damages (including but not limited to computer virus, system problems or data loss) whatsoever arising in using or in connection with the use of this website by any party. There may be links in this area, which allow you to visit the websites of other companies. These websites are not controlled by hktdc.com. hktdc.com will bear no responsibility and no guarantee to whatsoever Information displayed at such site